I was at the St. Mark's Bookshop the other day and found few types/type treatments I wanted to share.
This poster on the wall caught my eye. The End of Print. Love the type treatment. Looks like wood types…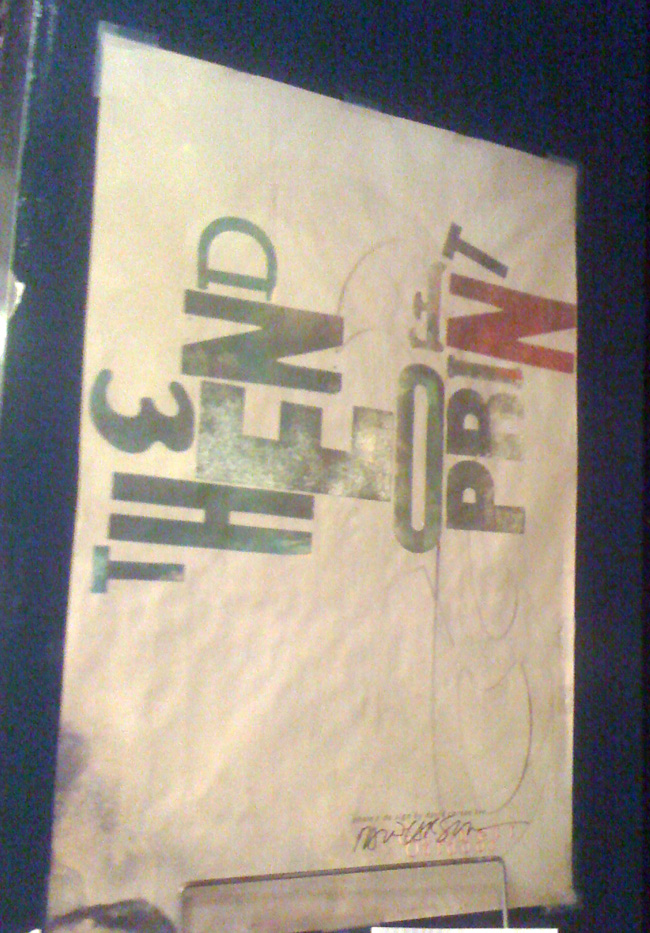 There are a lot of hand-printed books in the shop, it's awesome to look around. This book cover is 3-color letterpress printed.
and this book cover was really well letterpressed. (sorry for my iPhone quality photos..) Makes me want to work on a book cover…!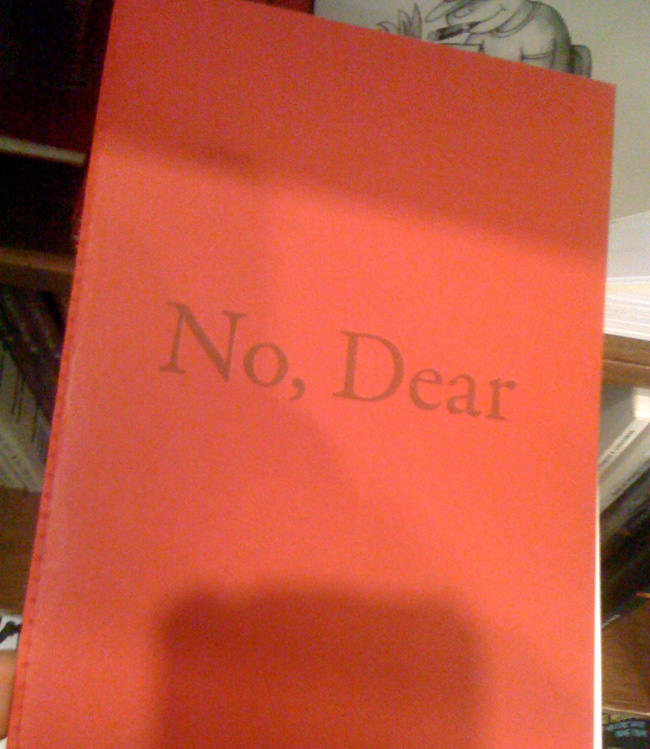 Happy Friday! :)