I stopped by MoMA yesterday — it's always nice to see something new for my eyes and for my heart :) There are few exhibitions going on, I got to see Andy Warhol: Motion Pictures (member preview — the exhibition starts on December 19th) it was smashing!
On Line: Drawing Through the Twentieth Century — I use "online" as Internet term, but this is very opposite from being "online" and I enjoyed all sorts of art associated with the medium of drawing.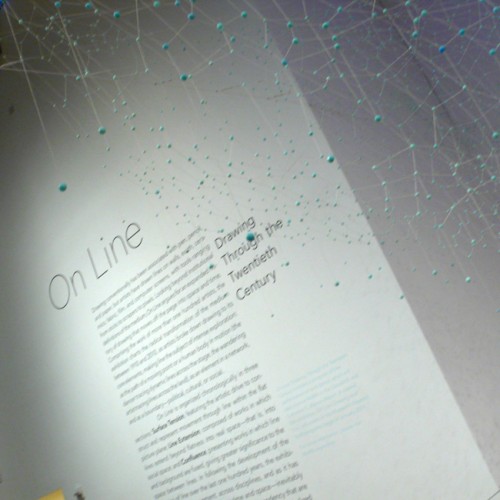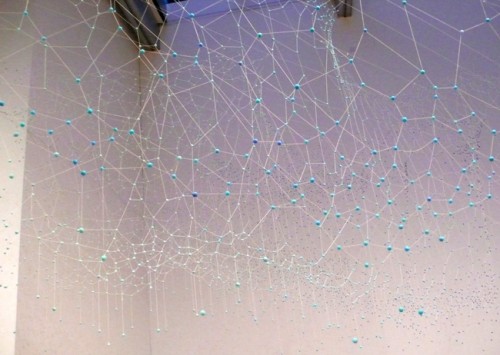 LOVE the huge lettering on the wall. Colors are great on black wall, too.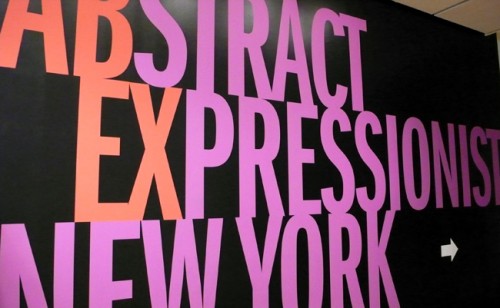 and this live art performance — he is IN the piano, moving around and playing the piano at the same time. From the other side. The music was really beautiful, too. I enjoyed it very much.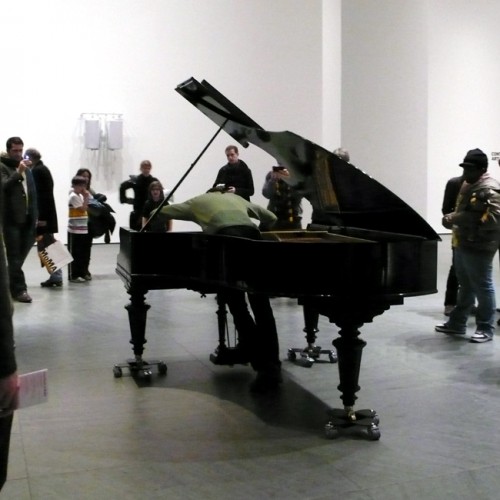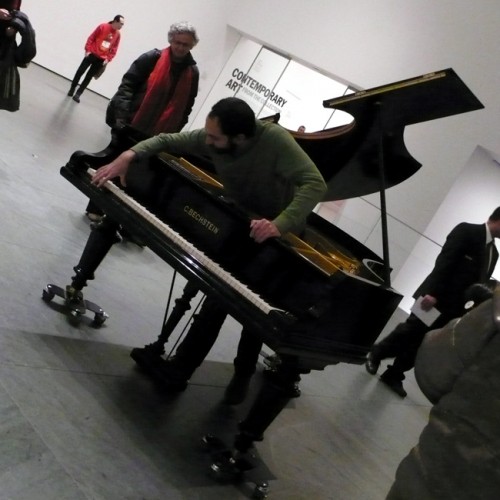 Happy Friday!