Here are some more pictures of our new dining room and kitchen as I promised… It's not 100% done, but we are loving how it's coming along so far! We never had a dining area before so just having a dining table alone is pretty darn exciting!! Oh… there is only one thing about this loft… since it is an open space, we only have windows in one side and so the other side of the loft doesn't get much sun lights :( So it's a bit hard to take good photos here… Why is there always "something"?! Oh well…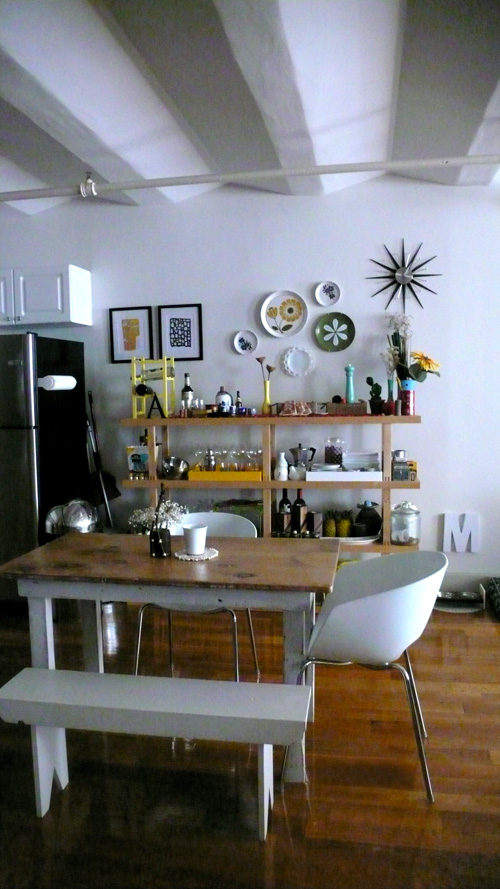 My little vintage (growing) plates collection: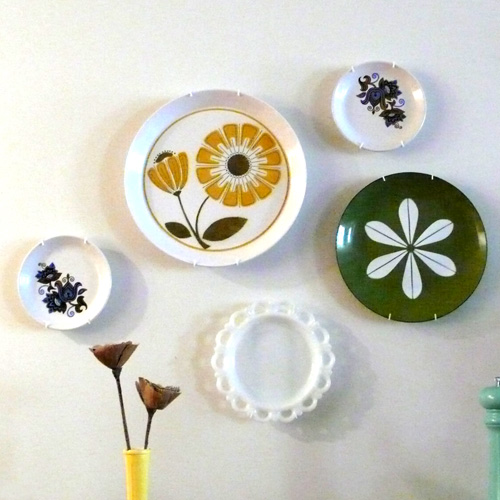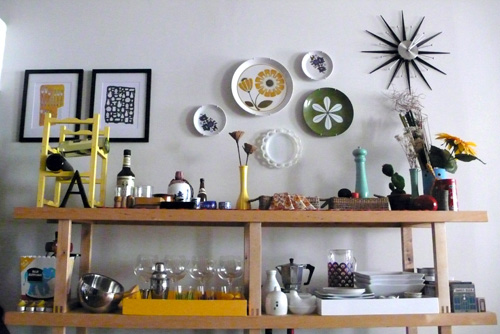 and our new dining table and bench! We got them from White Flower Farmhouse and we love them!
We're still looking for the perfect rug underneath the table and the perfect hanging lamps to go with the room…
**The letter M area you see is a new Maia's room — will post about it soon!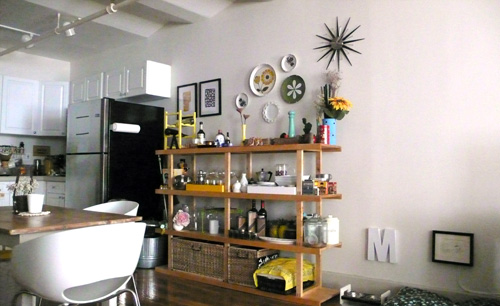 and our kitchen:
Lots of bright and cheery colors, I love it :) Makes me happy to be in here!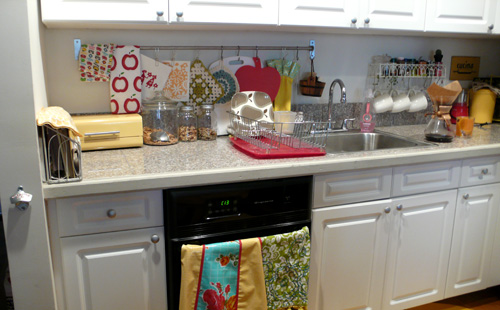 Spice rack — I want to replace the containers so it looks a bit more clean…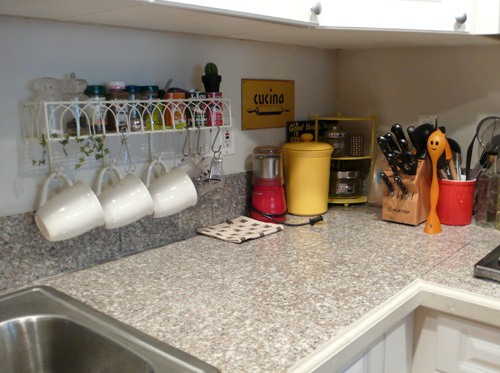 We want to replace the little table, too… but for now, it's doing its job.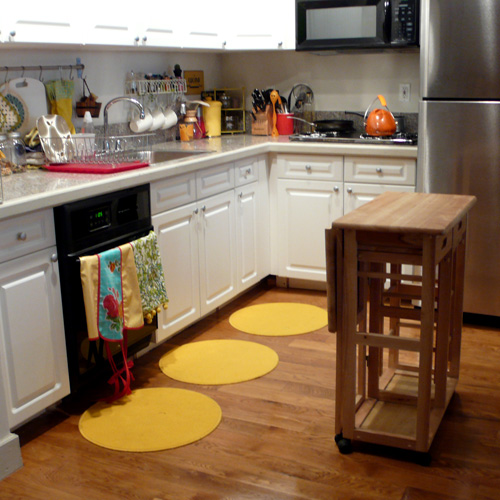 Hope you enjoy our little tour! :)