Last Friday, we took a water taxi to Randall's Island Park. I always LOVE the ride as NYC has lots of cool bridges and buildings, it is absolutely amazing and amusing.
I thought I should take you to the virtual water taxi ride today…. enjoy!
We are leaving from Pier 16 at South St. Seaport.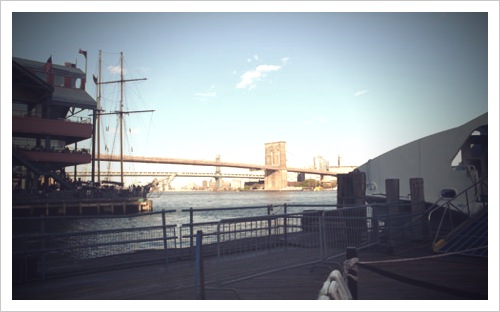 This is the water taxi.
We are off to the ride! Going under the Brooklyn Bridge…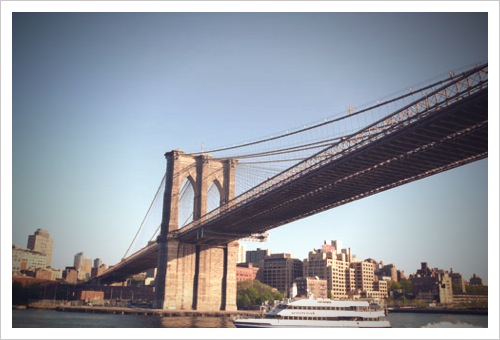 Brooklyn Bridge is definitely one of my favorite bridges in the world. It is so special…
Downtown Manhattan and Brooklyn Bridge… I would never be bored with the view.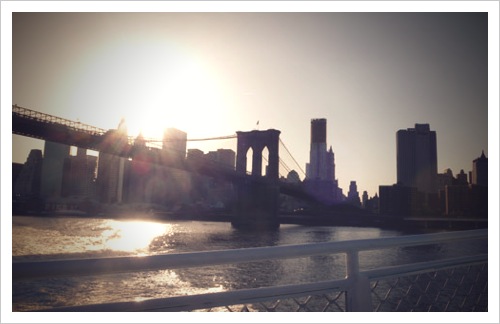 and look, it is our new building in DUMBO (see the red circle)! The big move is this Friday… Can't wait!
We passed Manhattan Bridge now (you see 2 bridges?) and going towards mid-town…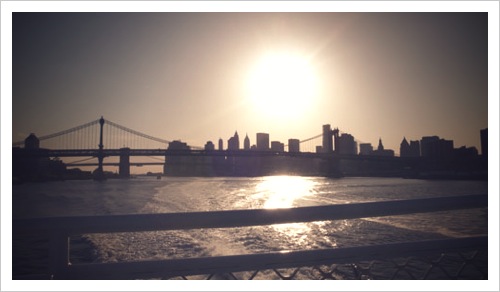 Found type: Domino Sugar
The Williamsburg Bridge from the other side.
and the stunning Chrysler Building.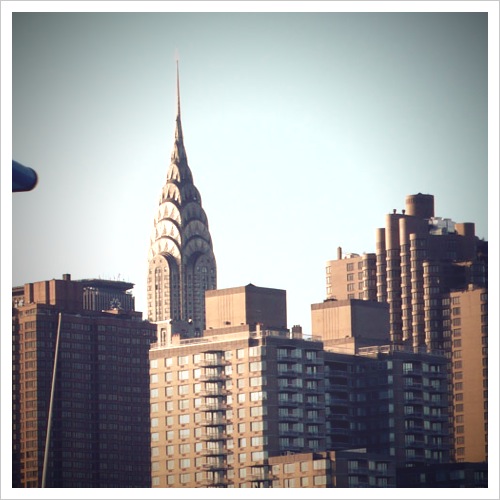 Found type: Long Island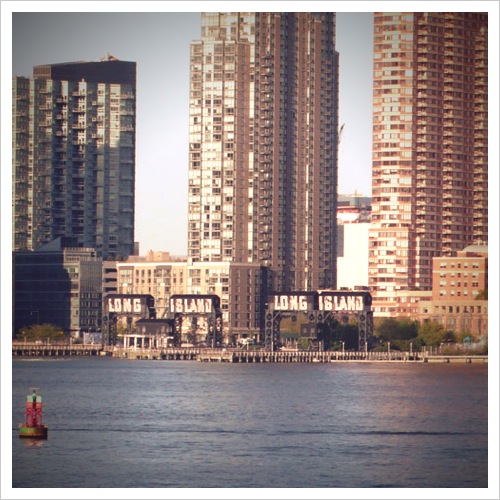 Pepsi:Cola signage!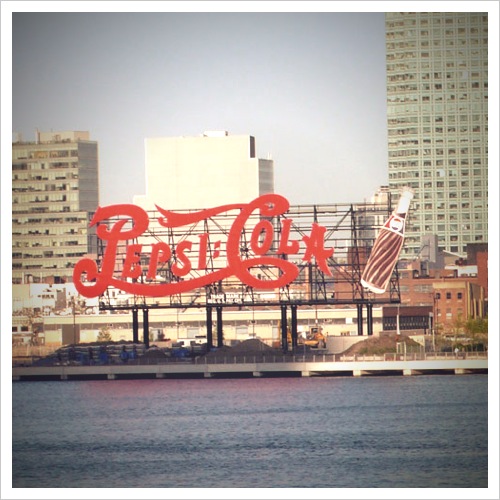 Queensboro Bridge. Love the colors of the bridge, really pretty.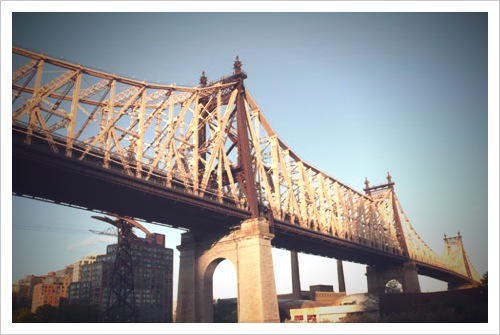 ((I had to go inside of the water taxi here, it was getting a bit cold))
and… before you know it, we are here at the Randall's Island Park… and you know what you see? Yes, Cirque du Soleil tent! We are here to see OVO :)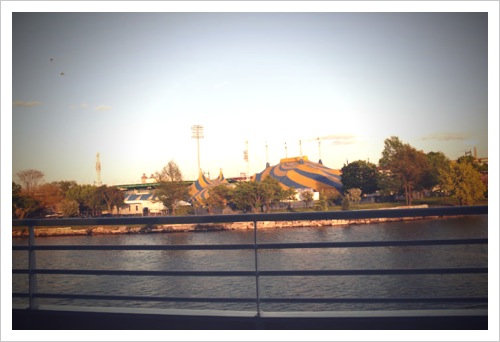 ((OVO was so great! Enjoyed every minuite of it!!))
OK, that's it. How was your ride? Good, I hope! :) If you have a chance, I highly recommend doing some kind of water taxi/boats in NYC, it really is great. (oh, in a good weather, of course)