Yesterday was my first day of printing in 2010! I must admit… I had missed it so much! So happy that I get to print again :)
Keep that Valentine's Day is right around the corner (can you believe it?) in mind, I printed 4 more letterpress Alphabet Greeting cards — all LOVE themed! I really enjoyed printing them and here are some behind the scene photos…
I decided to print all in red, one of my favorite colors and the color of love…
Setting wood type blocks and the polymer plates 2 at a time: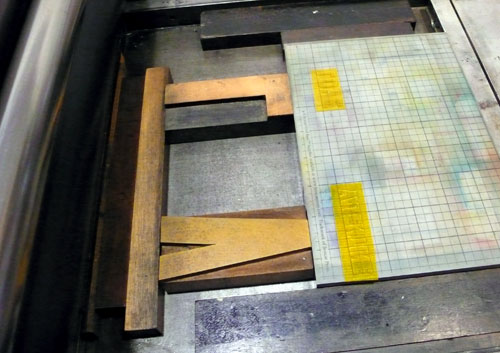 Checking impressions and adjusting placements: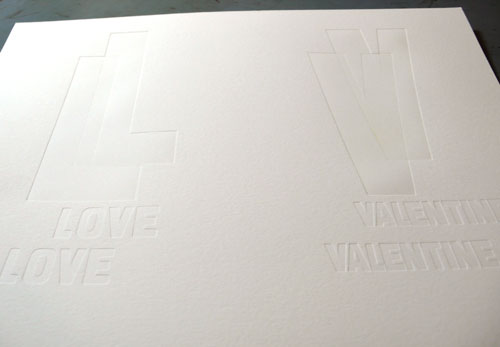 Put red ink and…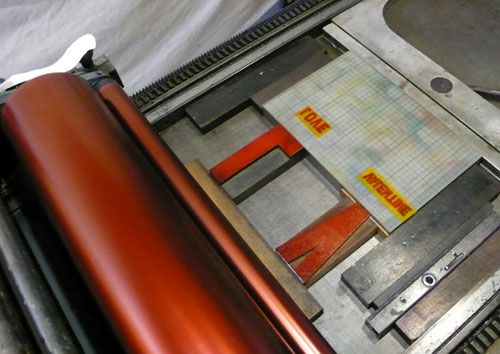 print away.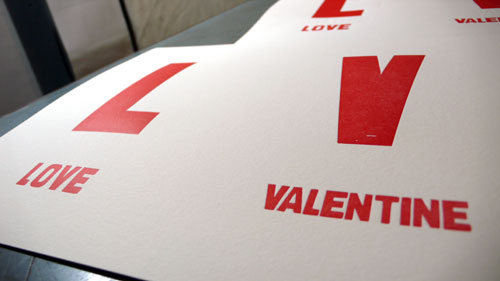 2nd set — setting wood type blocks and the plates in the same position from the 1st set, but since the letters are in different width, adjusting a little here…
and print them away.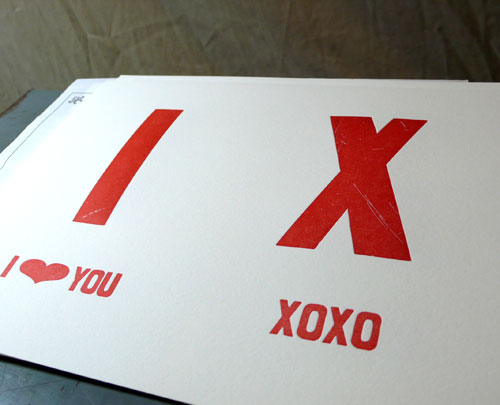 2nd color — I hand-mixed nice chocolate brown :)
Adjusting the placements… very important…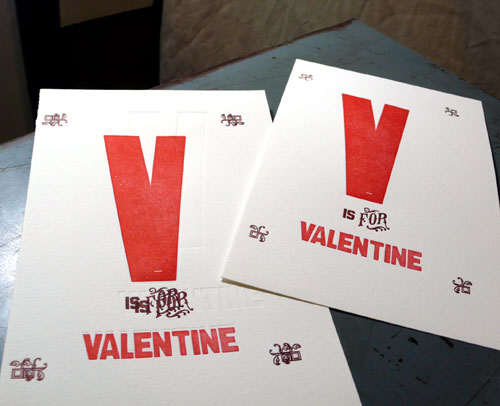 looking good :)
printing printing printing!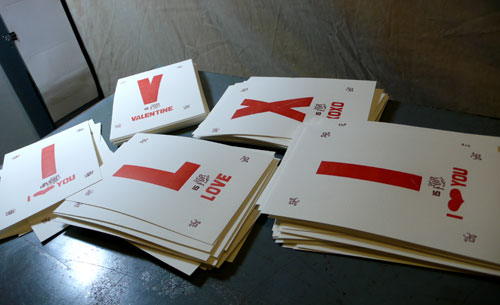 and here are the final products: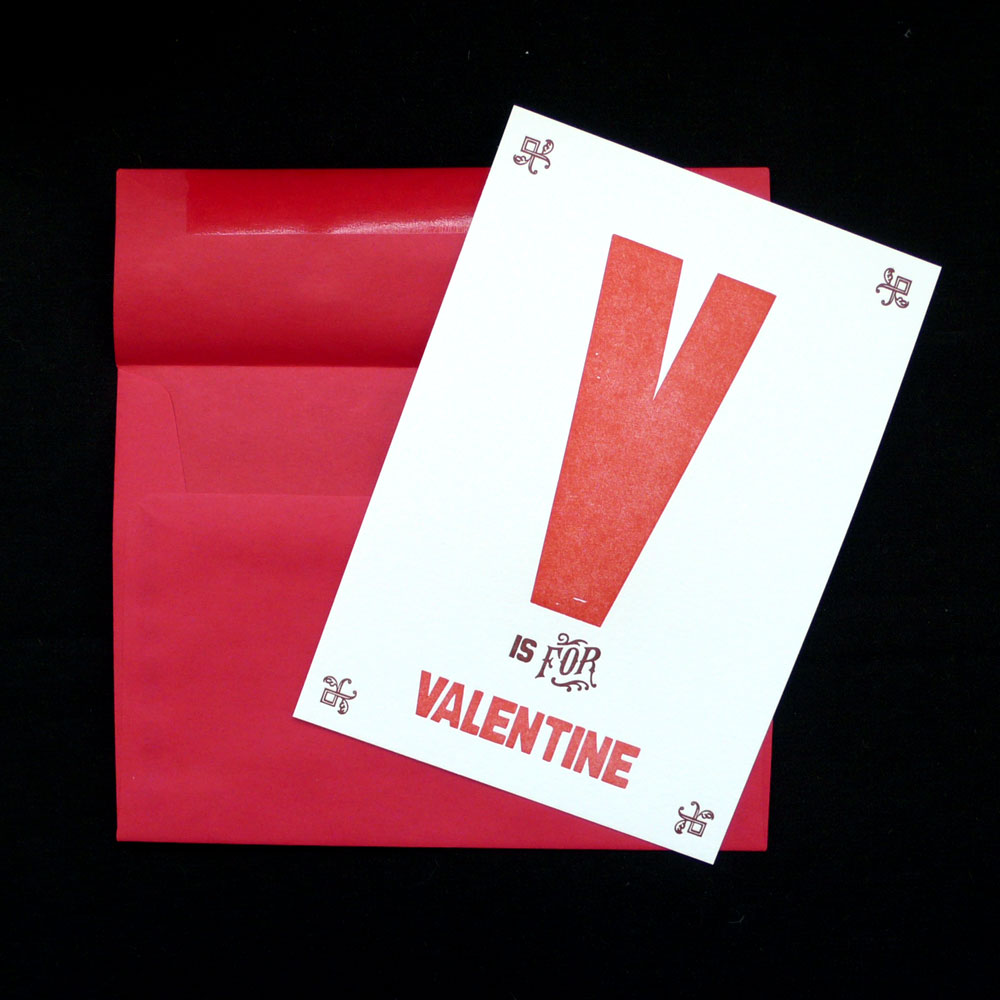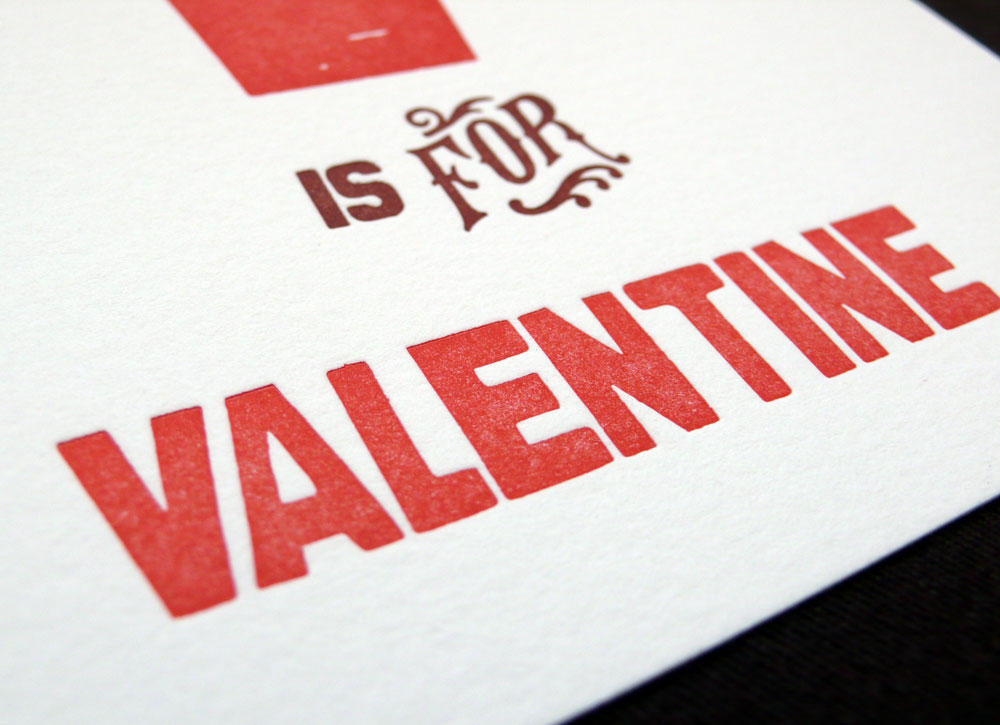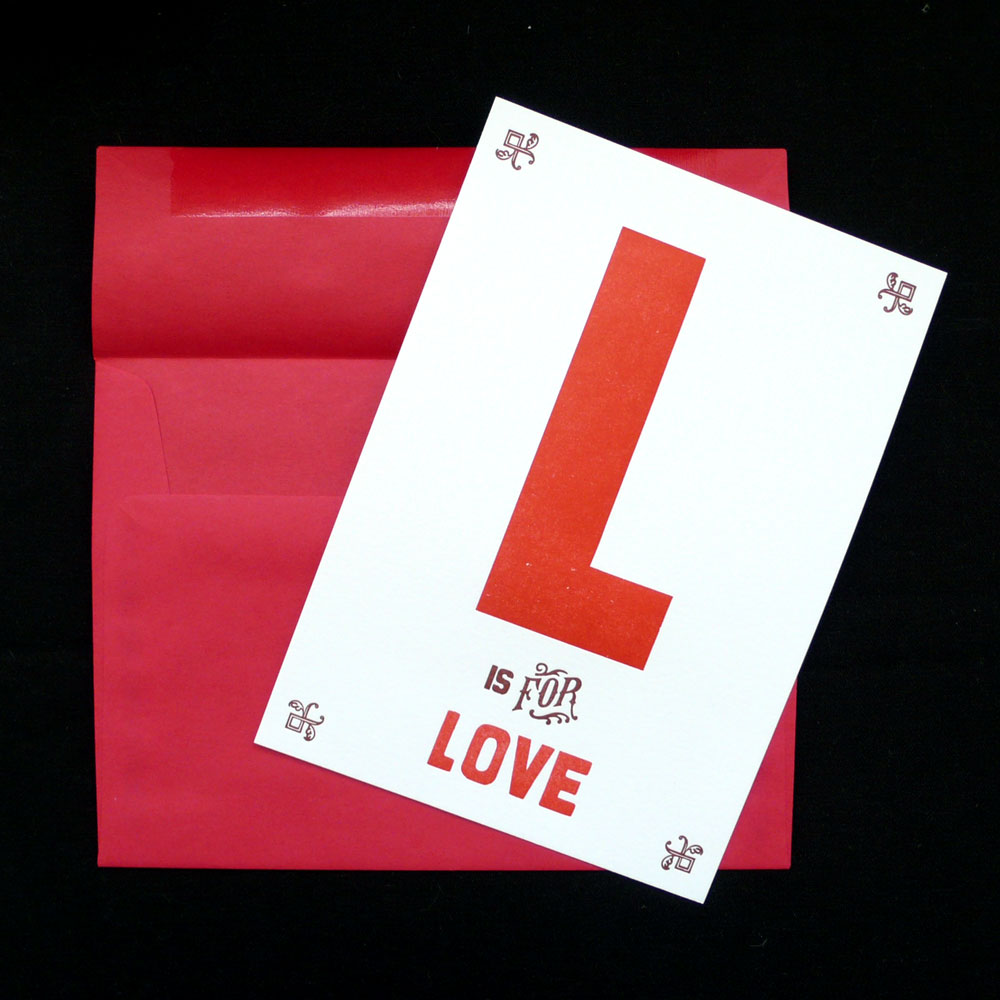 (I wanna frame this one — all the alphabet card is frame-able in US standard 5×7 frame — FYI)
Lots of nice wood type texture on letter X.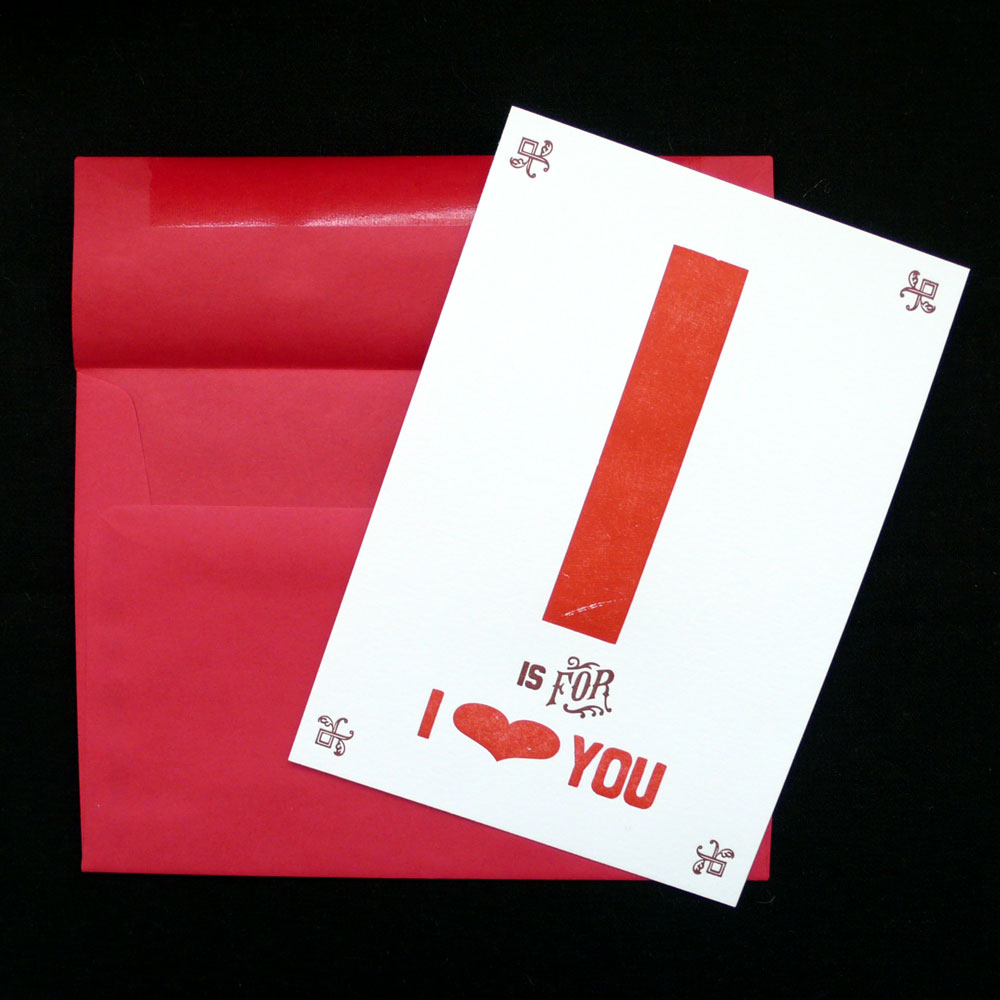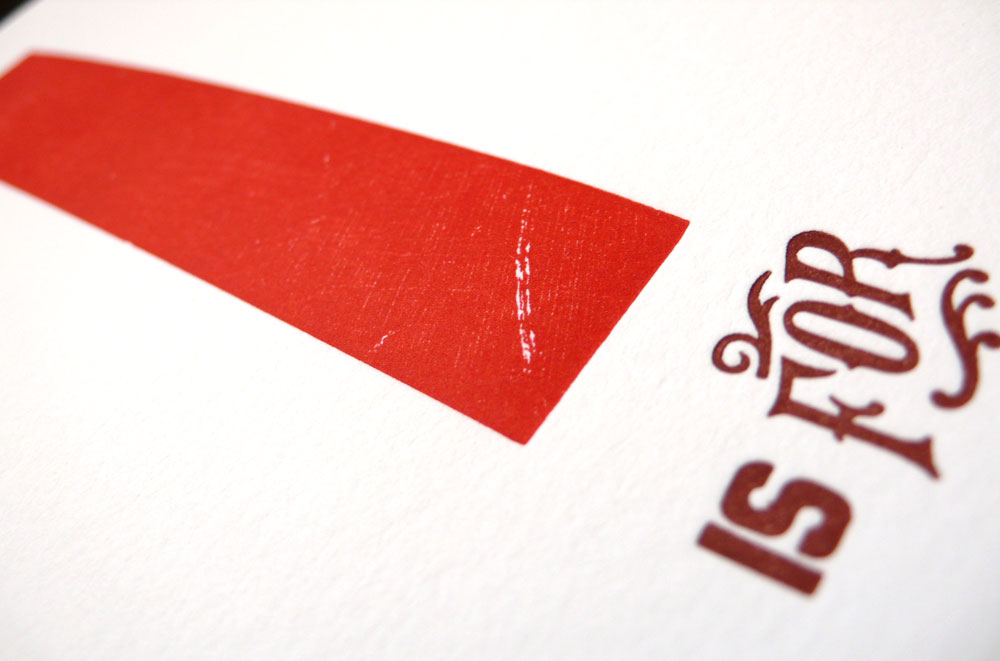 I hope you like them! :)