These are taken at 42nd St. station (B, D, F, Q — Orange line). I finally took some pictures. I love the color and the tiling work — they are so beautiful. I would love to make some prints or patterns inspired by these images…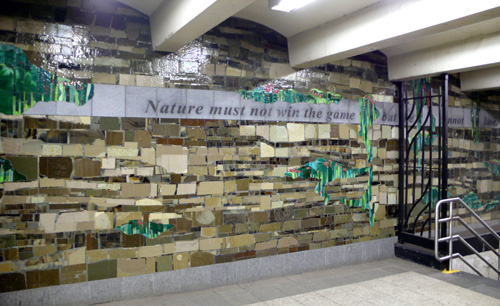 This whole station is covered by this theme, I always enjoy walking around!
Please see more Subway Art collection here.