Christmas tree makes me so happy and this year, I have 2 trees! Double happiness :) Wanted to share some pictures and the happiness here!
Our family white tree — we bought it last year and we placed in different area this year.
((We still need a tree top…))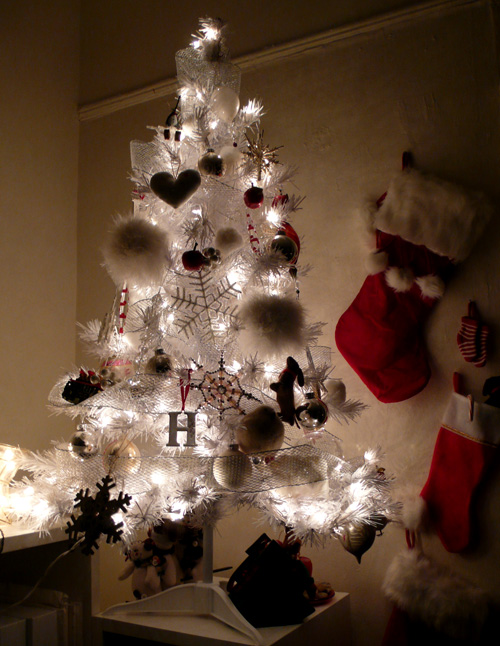 Each ornament has its story and memory…
I'd been looking for dachshund ornaments forever and I finally found these handmade dachshund toys from Sweet Little Birdie and turned it into an ornament! The size is great and Maia wears red collar so it is perfect!!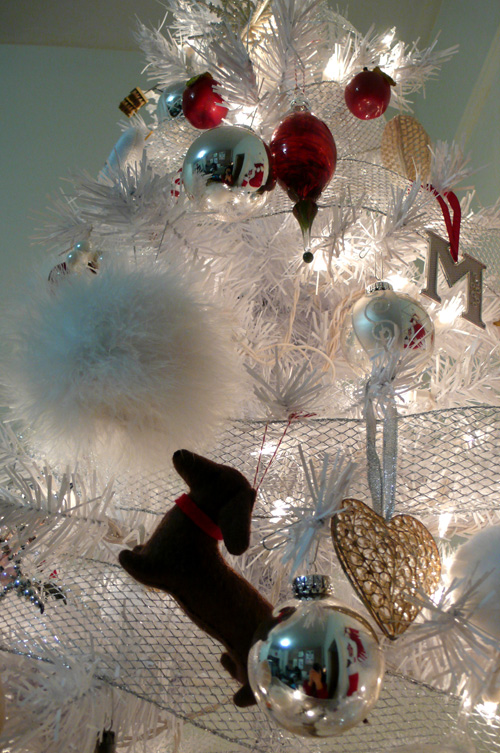 Some new ornaments…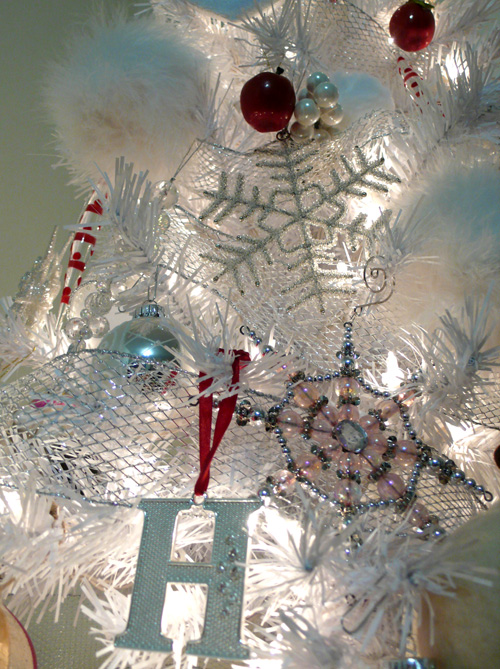 We got the cable car ornament in our last Christmas in San Francisco in 2007…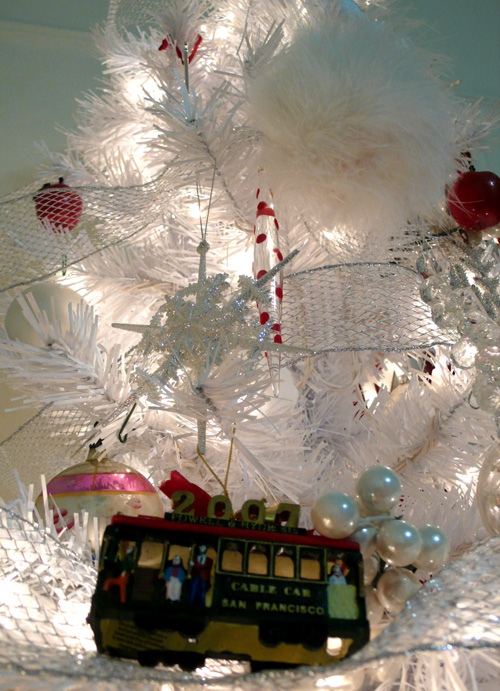 and this year, all our little pet family gets their own stockings! (I was looking for the perfect stockings for them forever, too)
and, my mother in low got me a pink Christmas tree (!) last Christmas so I finally got to decorate it in my office area and I LOVE it! I wanted to make it really girly since it is mine :)
I used some of my flower hair pieces and brooches as a tree top and ornaments and I quite like the outcome.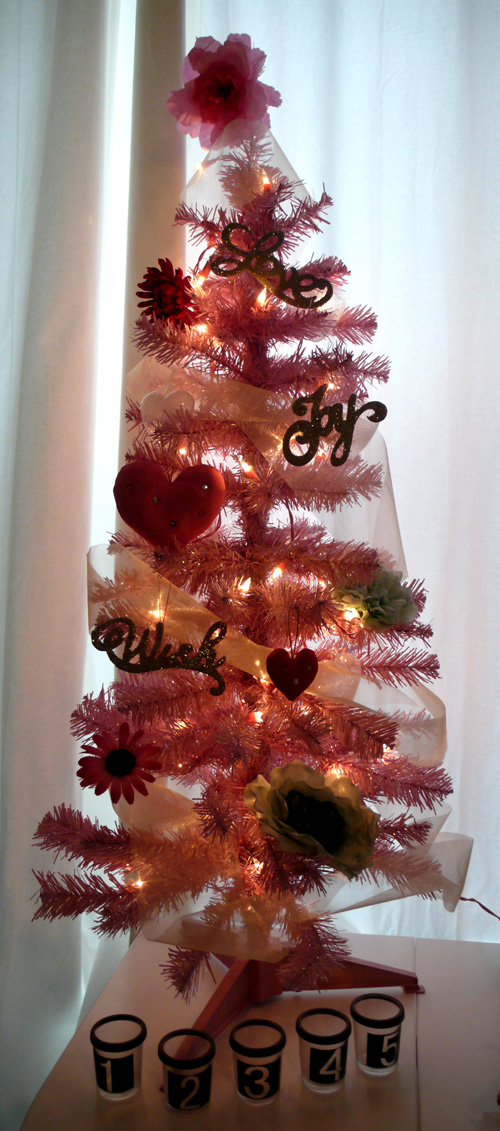 And those numbered votive candle holders are from my lovely client Christine from LAMA :) I love them so much! Thank you, Christine!
"LOVE" "JOY" and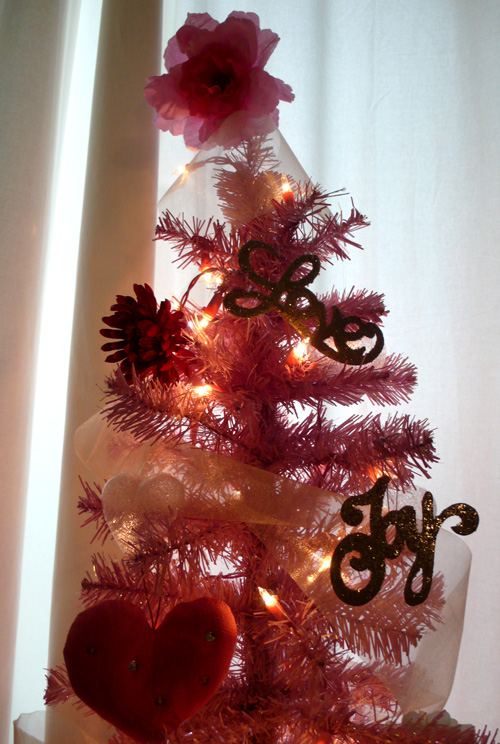 "WISH" ornaments :)
This tree has a lot more spaces so I can buy more ornaments… (hehe)
Late night work is not so hard when you have your Christmas tree besides you…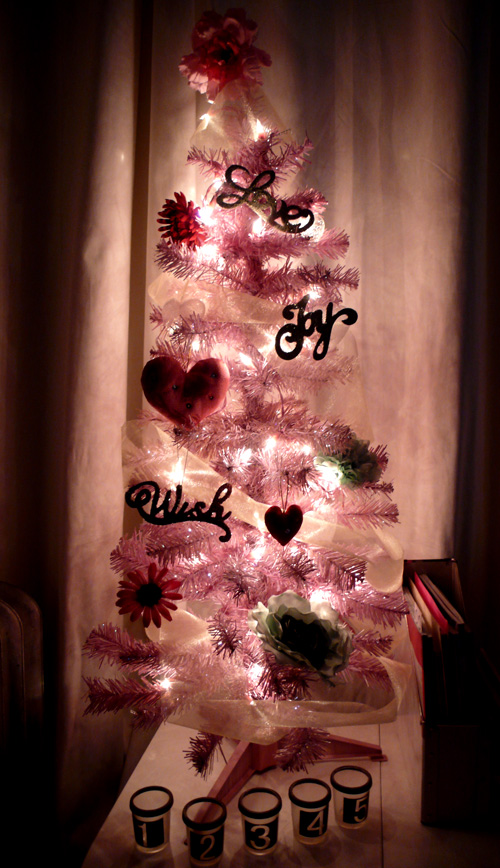 How are your Christmas trees?! If you have pictures to share, please comment with the links, I would love to see!
Happy Holidays!