Inspired by my "thank you for shopping" cards I printed before (they are all gone…!) I printed "SMILE" mini prints for everyone in the world to share. It is absolutely one of my favorite words and just having the word around is actually really nice and makes me smile every time I see it :) so here it is… smile :)
On Vandercook Press: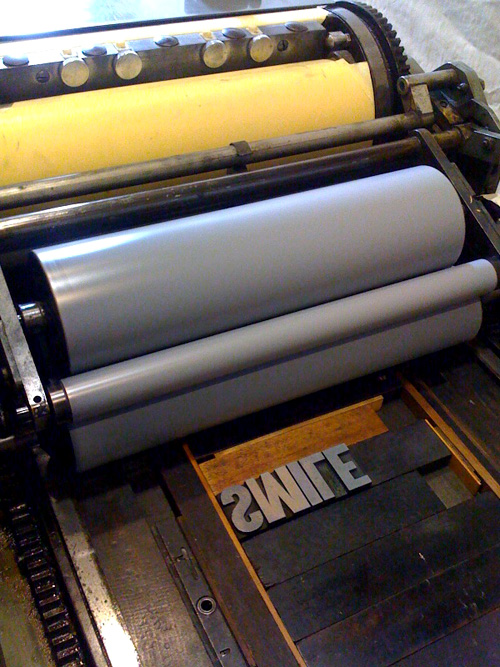 Hot off the press: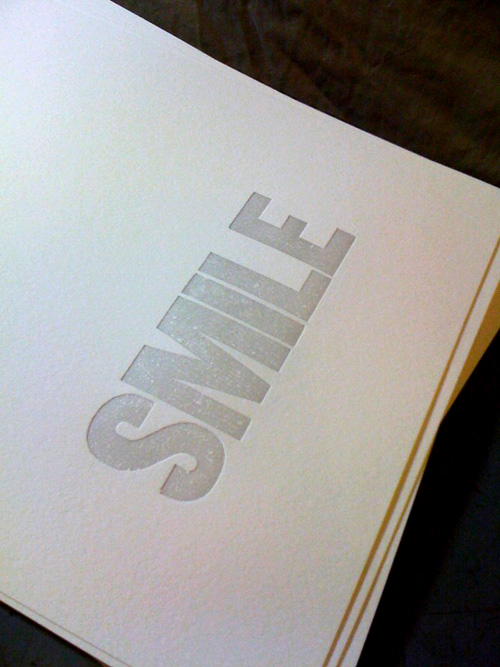 and here is the final product. Available here.
Shown in a white 5×7 frame with friend in a nut and NYC stamps.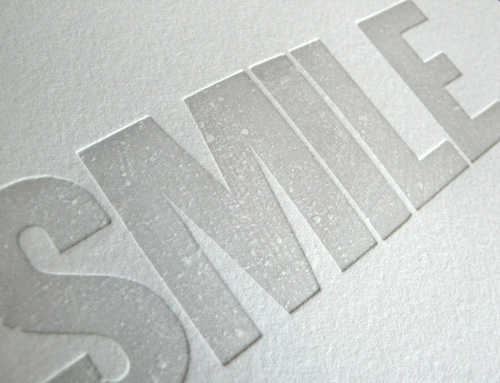 Hope you like it! Have a lovely smiley day!