Love this Mr Darcy Proposal Mug by Brookish.
"You must allow me to tell you how ardently I admire and love you" — The famous opening proposal line from Mr. Darcy on a mug!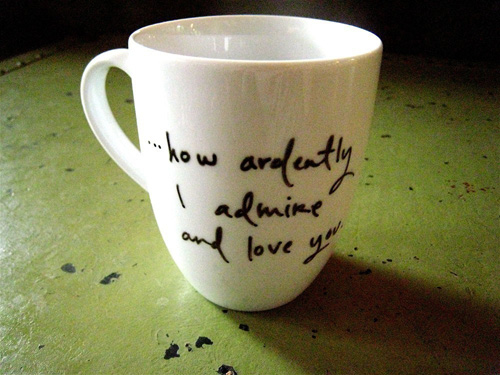 I like the handwritten lettering, too… very nice.
Anniversary / wedding / a Valentine's day gift to your loved one? :)
or hey, Christmas is right there, too…!