Lindsay from Lindsay Wilson Photography wanted a custom print that means a lot to her and her husband for their paper anniversary as a part of her gifts to him. ((I printed a special print for our second anniversary as a "cotton" gift — because I always work with cotton paper — it can go either way!!)) I always get so happy and honored to be able to create a special print that means so much to someone. This print was no exception. I had so much fun printing and I was so happy to print this for them!
Adjusting placement and impression with my printout — always helps…
I love the blind printed impression, so pretty always.
So turned out that I didn't have enough letter "E" so decided to print without the first word… Typesetting, inking and…
printing the three words first.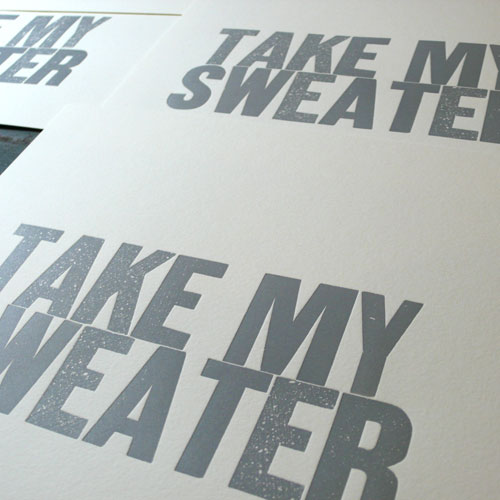 Now, typeset the word "HERE" to where it's supposed to, take out the words that were printed and lock them with furniture.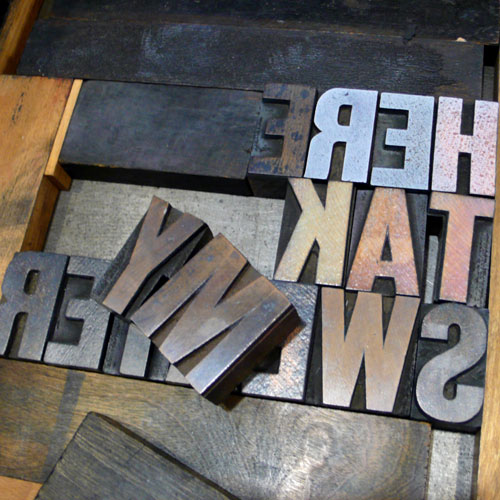 Print on top of the first print…
and here is the final print!
Congratulation, Lindsay and her husband, for their 1st year anniversary!! I was so honored to create this, thank you so much!