I made some custom mini print for myself yesterday… "FLOSS"! I know, it's little random, but I always forget flossing my teeth, which I am supposed to everyday, and our bathroom needed (well, I wanted) one more art on the wall so why not remind myself to floss everyday while I'm in the bathroom!
I picked this pretty blue to match our toothbrush holder / soap holder…
Wood type setting: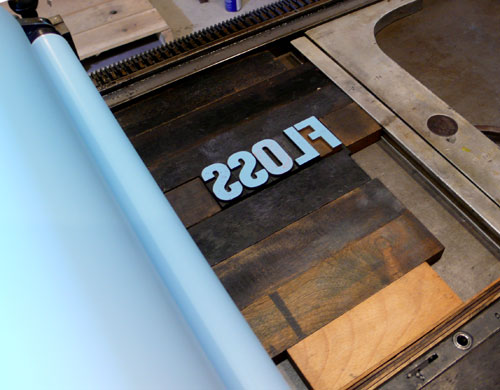 I printed 12 or so… (it just doesn't make sense to print one…)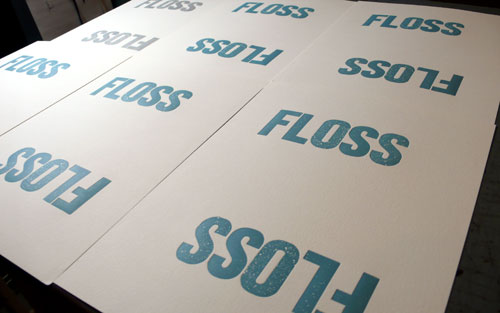 It is 5×7, fits in the 5×7 standard frame perfectly and it looks great in our bathroom!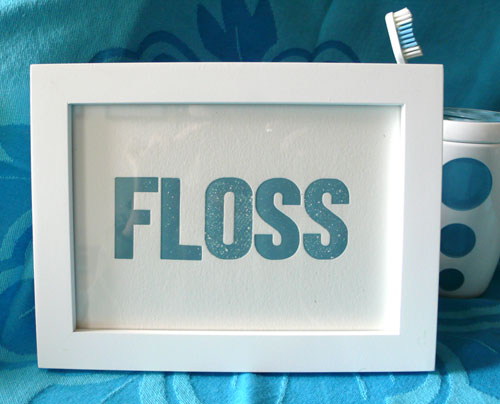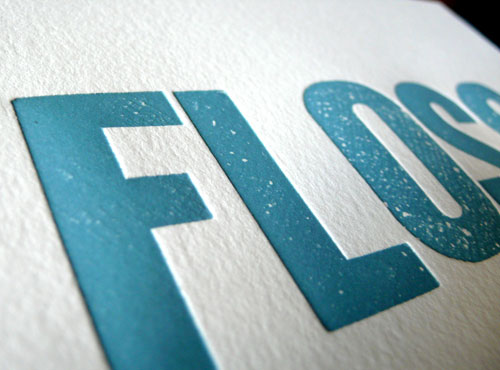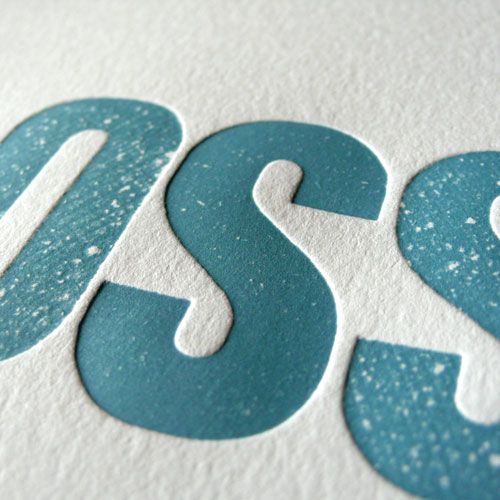 Now I have no excuse. I am going to floss everyday.
The rest of the 11 prints are available at my shop… :) — ALL SOLD OUT now, thank you so much!!!