A new addition to my alphabet greeting cards — H is for Hello!
I am printing more, hope to have A to Z as Stephanie has asked… :)
I already printed wood type H and Hello! in yellow a while ago, I just had to print the second color brown… setting the plates on the base:
Adjustment to do. and yes, to get to the perfect position, there would be mess-ups.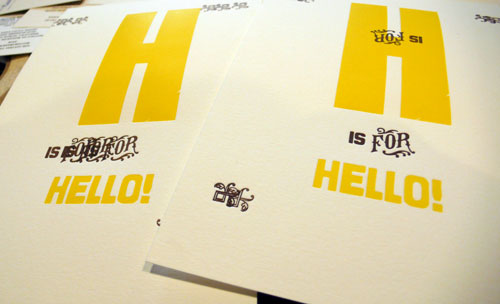 They never get to go anywhere so I am sharing them here… :) Sometimes it creates an awesome art!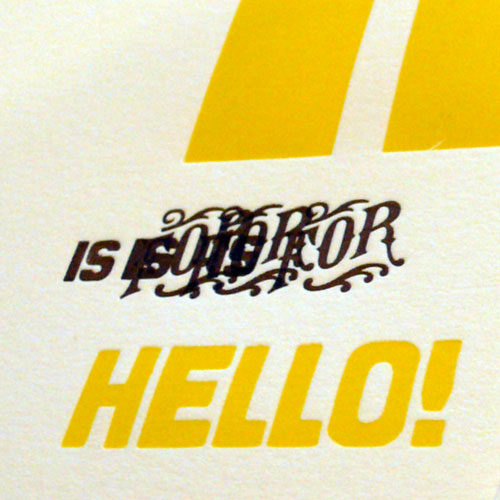 and here is the final product. Comes with matching 100% cotton envelope.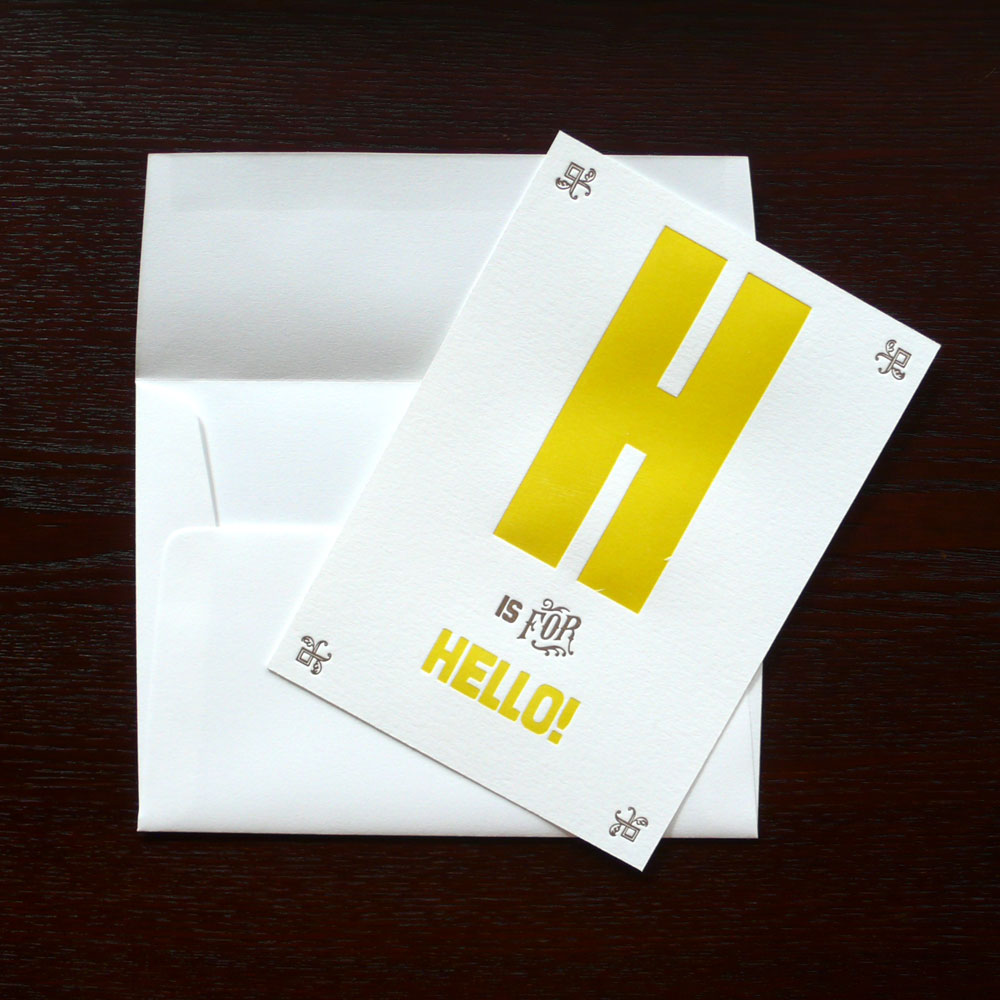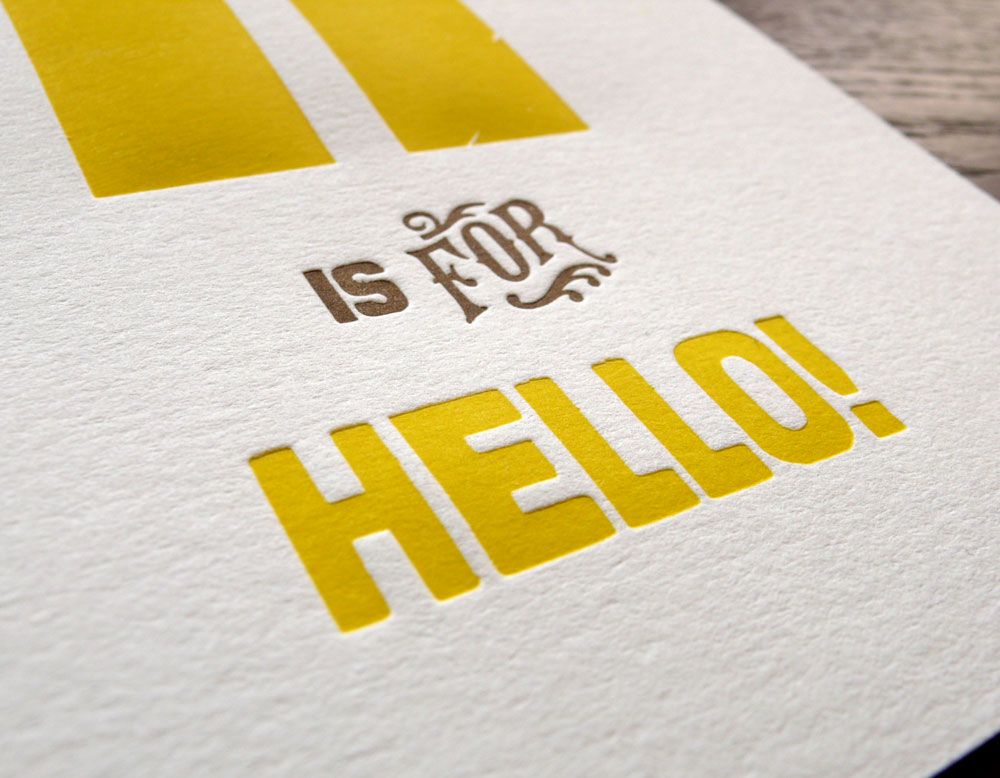 Available here!
Hello Tuesday… please be nice to me…