I got to work on another great custom print for an etsy buyer, Emily : "The Certain Thing is that You Can Change Everything"
My cheat sheet. I can't print without my printout… it just helps to guide, check spelling, see mirrored letters etc.
First type setting: some of my wood types don't come in too many of them… so when I have to print certain letters many times in a phrase or sayings, I have to break it down so I can use the letter again. So here, I'm printing the 3 lines first. And sometimes, I have to flip letters upside down to print… there are sometimes lot of thinking involved to print, you have to be very flexible, I think.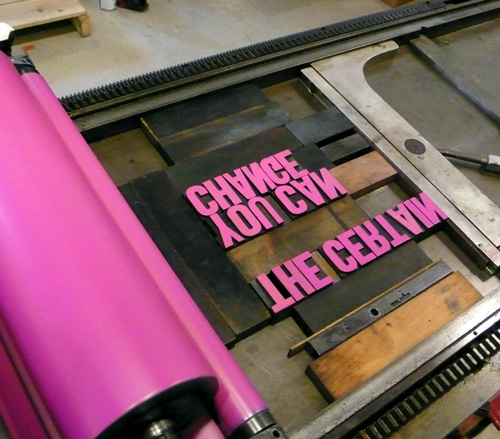 Love the pink press… :)
The first 3 lines: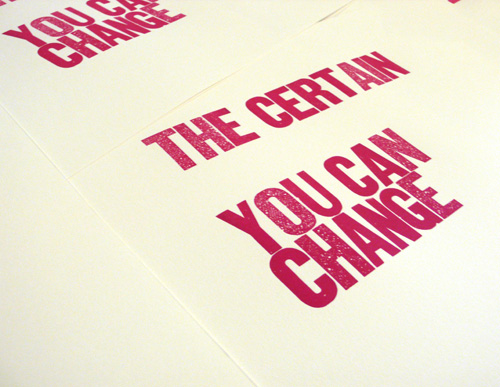 Now, setting types for the rest of the lines…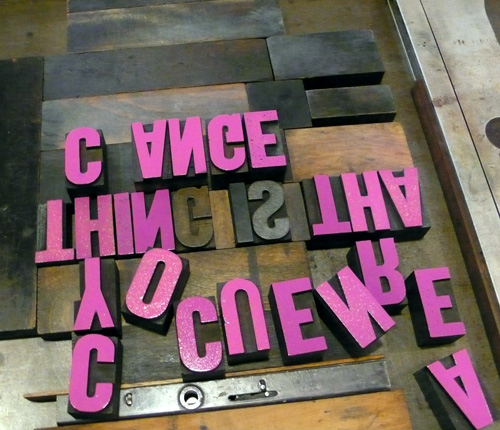 the letter "T" is used 6 times in this phrase, I still don't have enough so here are 2 more lines, but not completed:
Print on top of the first round: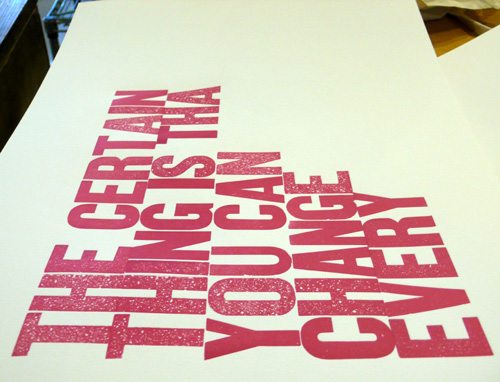 Setting the rest of the type:
the last T from "THAT":
"THING" from "EVERYTHING":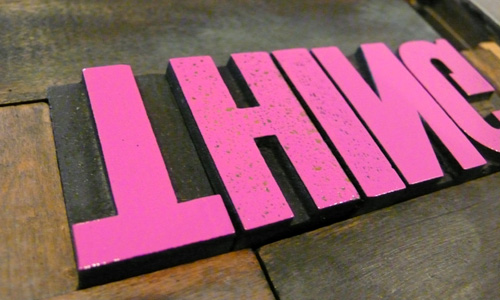 and finally printed!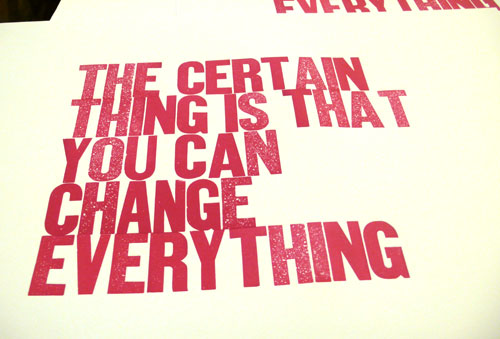 Some close up of the nice texture it gave: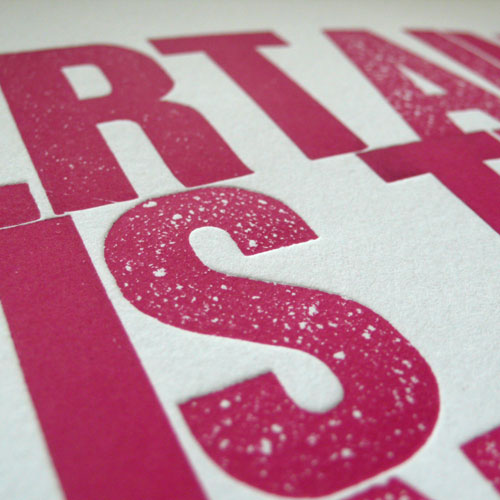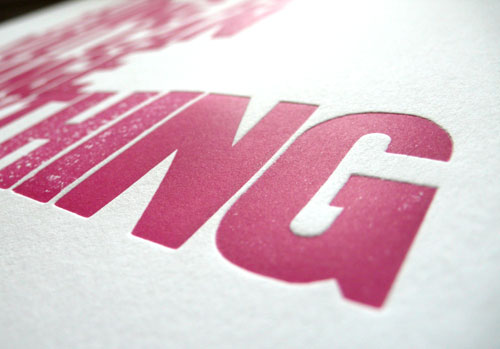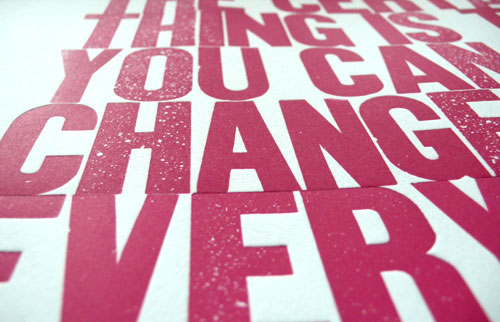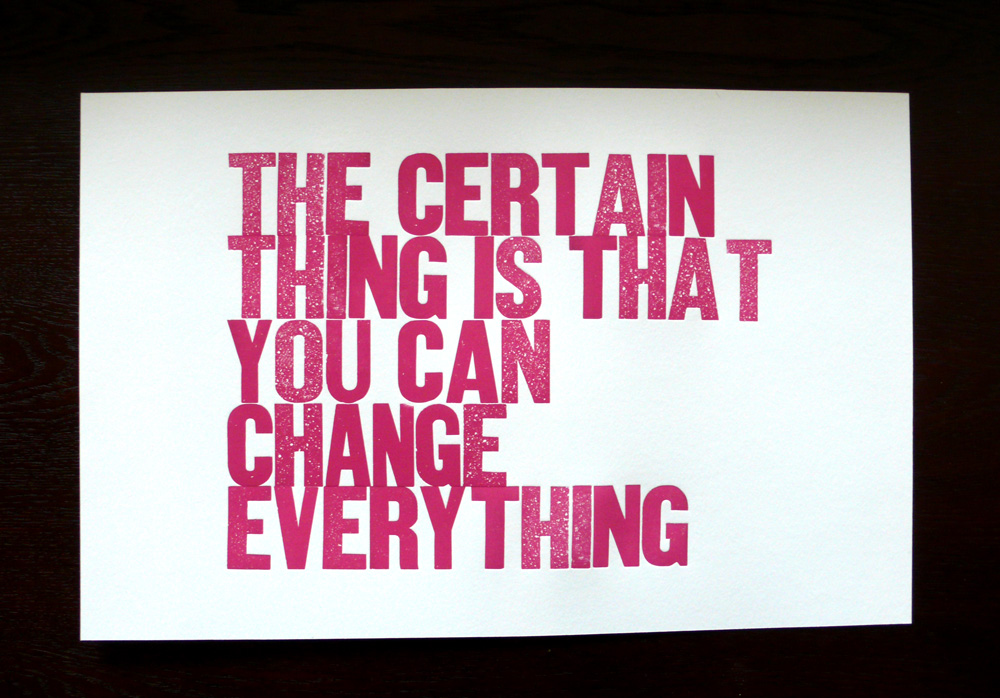 I hope Emily like it! Thank you so much, it was another fun printing!