This weekend was a Renegade Craft Fair weekend here in Brooklyn and I of course stopped by (I went there on Saturday) and checked out so many cool stuff, shopped (the most fun part!), met some people, hang out with my girl friends… it was so fun! This year, it was on the green area at the McCarren Park, (it was at the McCarren park pool last year) sunny all day, 80 degrees, it was hot and nice.
I could only take some pictures, I wish I could have taken all the products that caught my eye, but there were just way too many…
Albertine Press booth: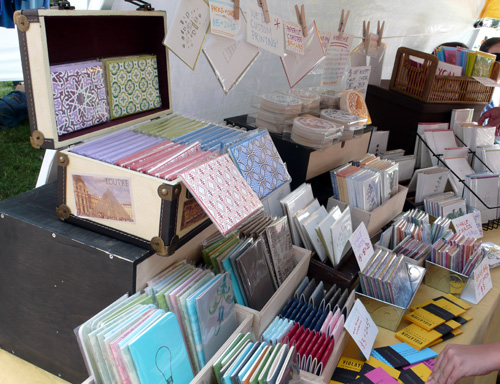 I have this awesome "chronology" print from letterpress swap (I'll post about this very soon!) — it was very nice meeting you in person, Shelley!
Ampersands T-shirts (I'm sorry, it caught my eye, but I didn't keep track on where this is from… does anyone know?):
Chalkboard Tee! How fun!
Yes, it comes with a little pocket for the chalk. So cute.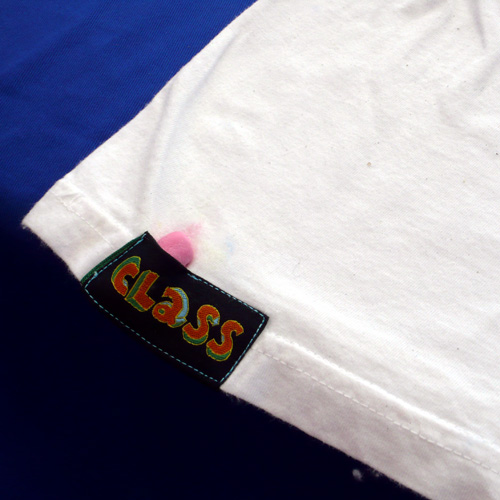 This would be a fun cute kids' t-shirts for sure. They can draw things on their shirts all day!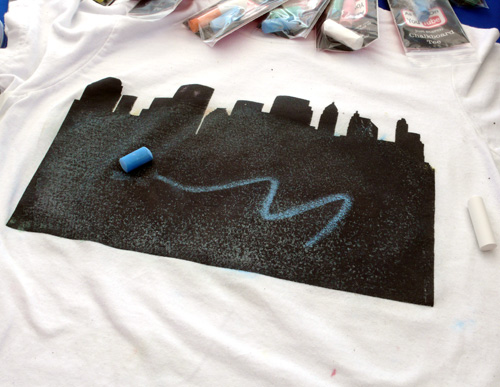 brainstorm booth:
I like their prints. I got one for my office area :)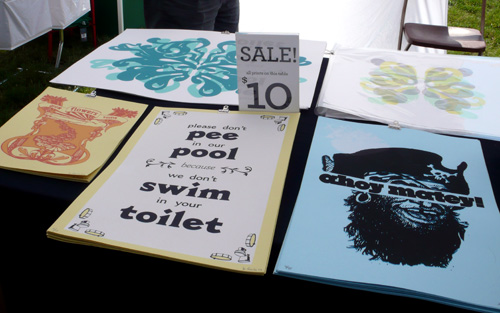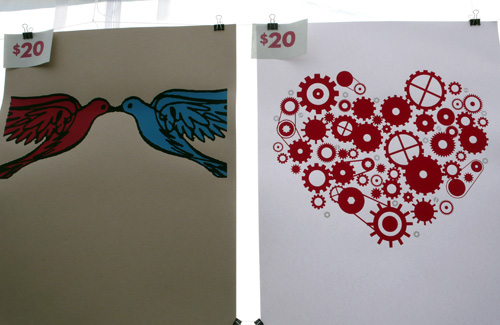 Lots of cool posters!
Fun embroidery art: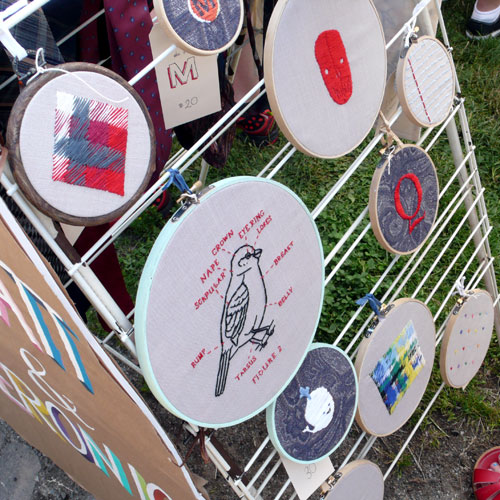 Letter M: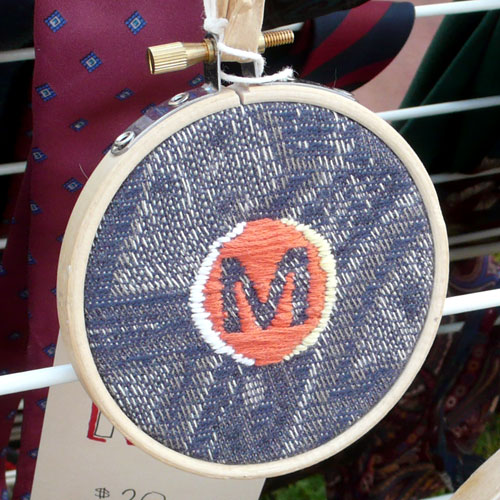 Letter A:
Lovely booth from Jewelweeds: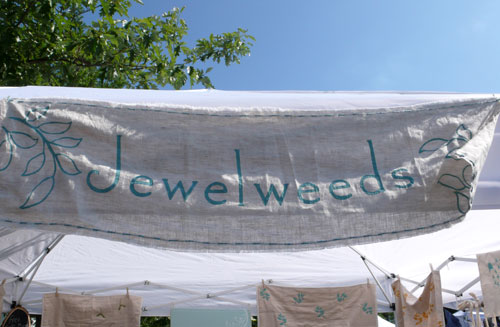 kindling: these twig picture holders are super cute! I had to get one…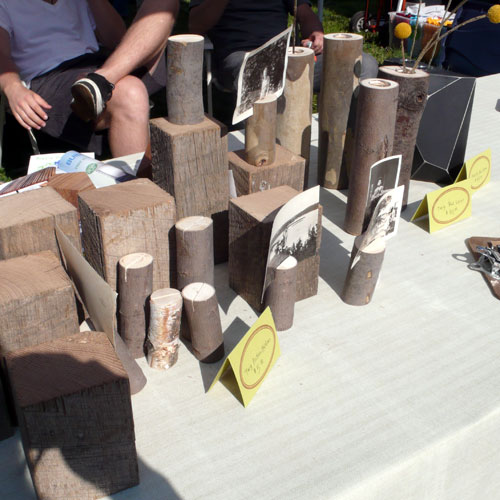 Something's Hiding in Here: their booth is truly amazing. One of my favorites for sure.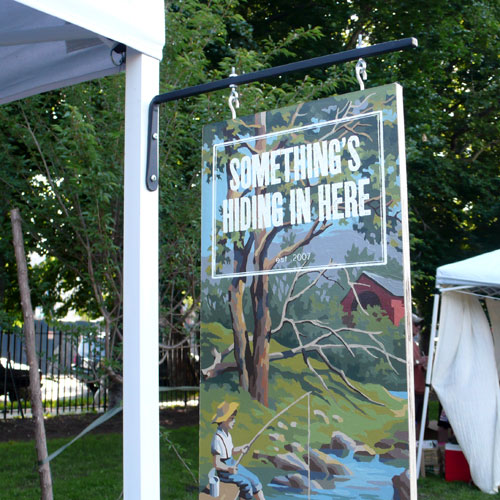 Love this chalkboard calendar: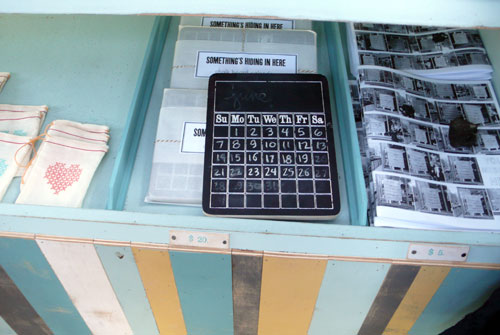 How cute this area?
awww the mustaches!!! I wanted to try it on… but I was a bit too shy to do that… (>_<)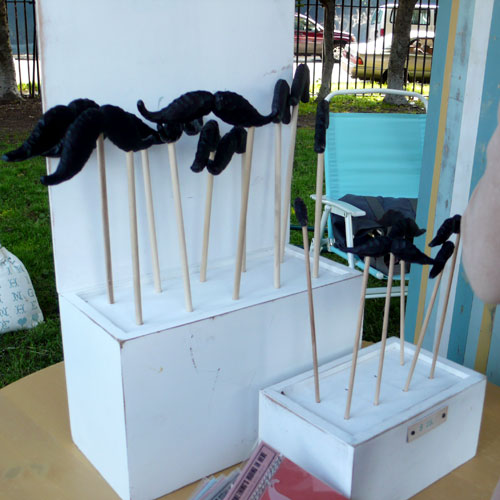 Dolan Geiman: Their booth was one of my favorites, too! It was really cool.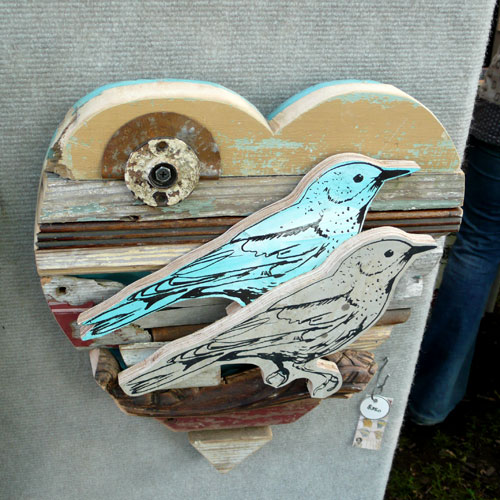 I love this piece. Really great.
I couldn't actually find some of the shops I was looking forward to seeing… there were so many people, so many booths, I somehow managed to miss those shops, which was kind of a bummer, but overall, I got lots of inspirations and respects, I can't wait for the next year one already!!