I had fun printing this custom print for Lindsey, "BLISS" – what a simple and happy word! It's going to be her last name soon… even happier!! :) Congratulations, Lindsey! (soon-to-be-Mrs.Bliss!)
Setting up type, locking up on Vandecook Press: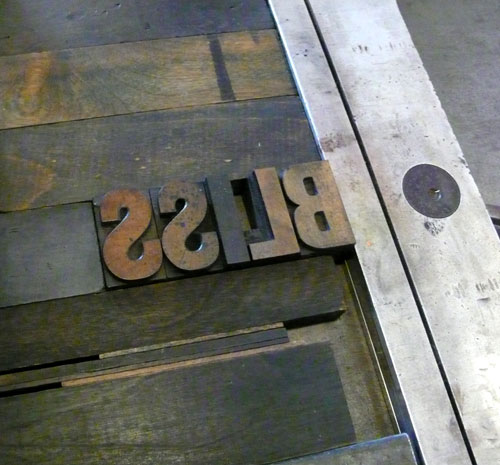 Adjusting the placement. It's in 8×10 inches so making sure the word prints in center.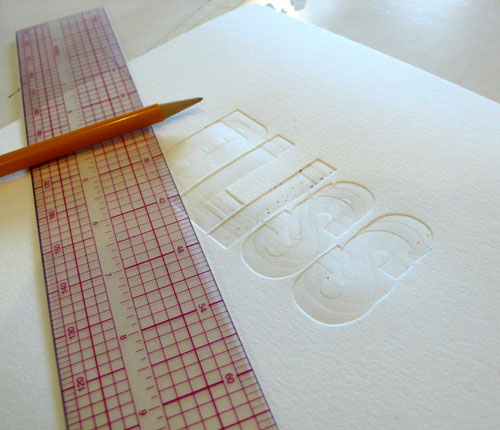 Mixing color…. (oh, how I love this…) she requested a blissful blue :)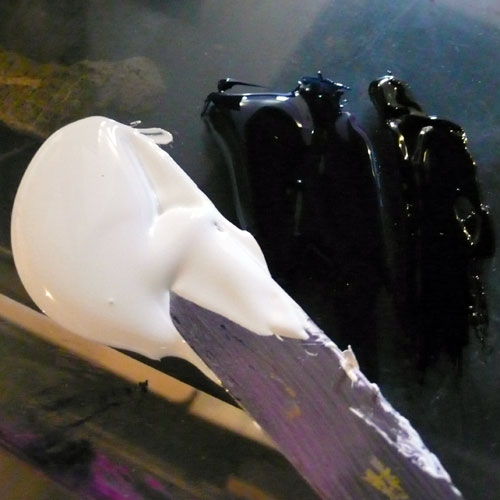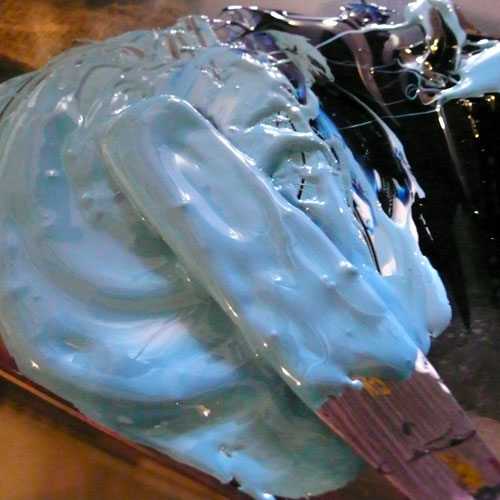 and here it is: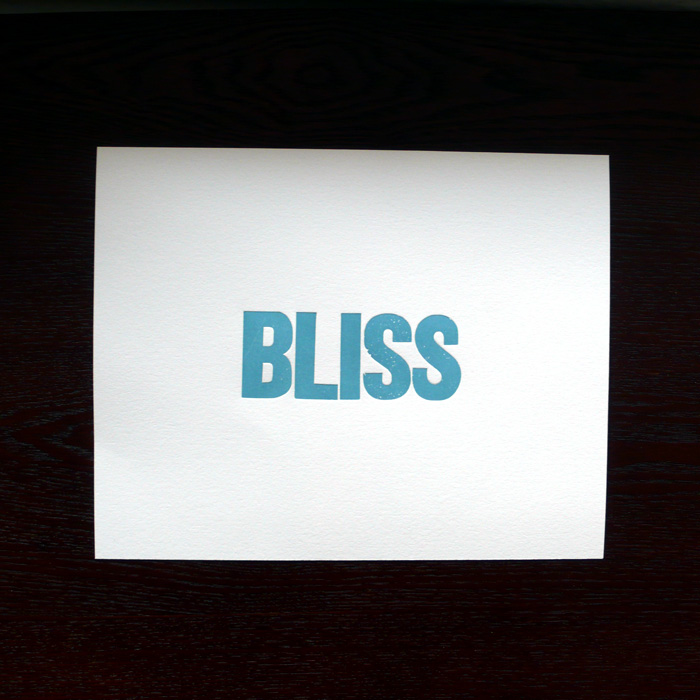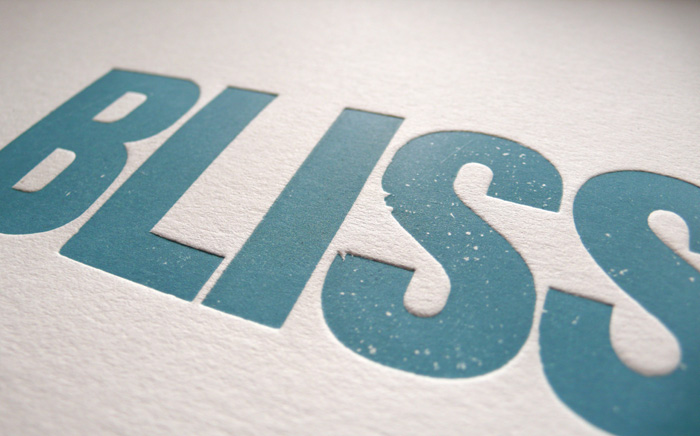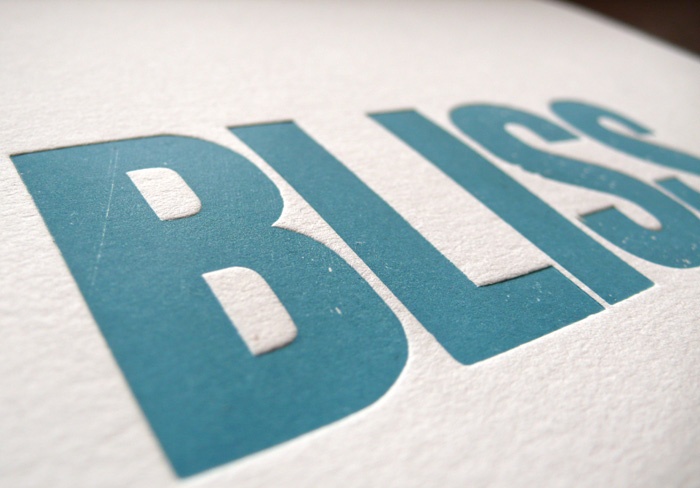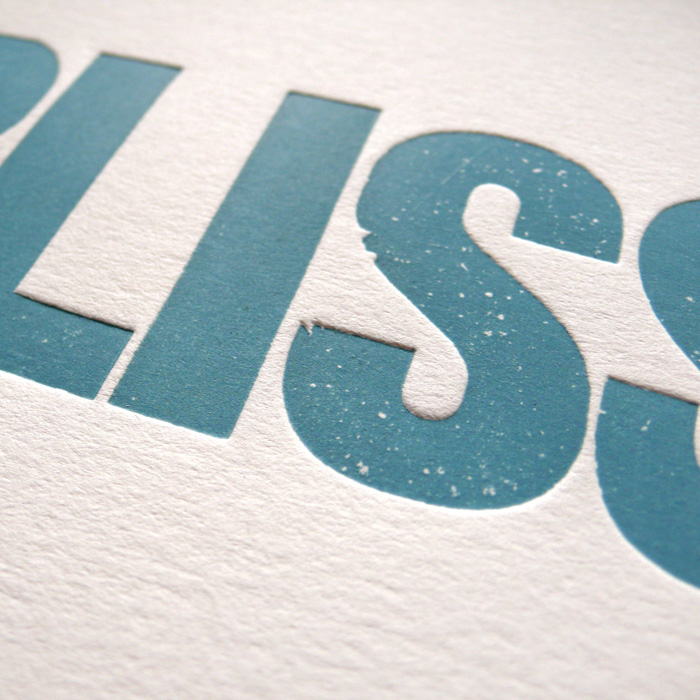 I love how it came out, simple and gorgeous!
If you are interested in custom print, please let me know :)