I was so lucky to get to go the the Affordable Art Fair private preview night last week (Thank you, Tomoko!! She designed posters and collateral pieces for the show!) and what I saw was truly amazing art work from all over the world. A huge floor was divided by lots of little sections and it was filled with so many arts, everywhere I looked, I saw something fresh, every turn I made, I saw something amazing. Every single piece had its own style, very distinct style, I felt lots of energy and got lots of inspirations.
Here is the first batch of pictures that caught my eye from the night, I will let them speak to you… Enjoy!
There were lots of people, too.
wood type letterpress poster!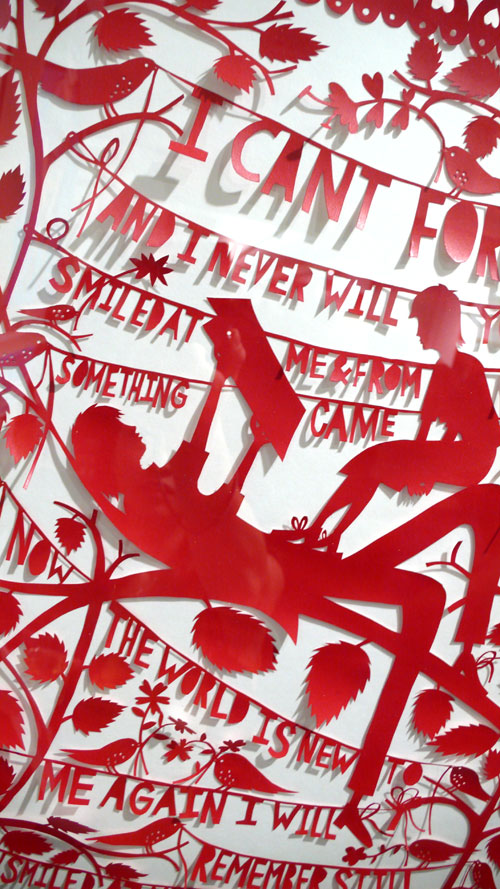 Love these collage work: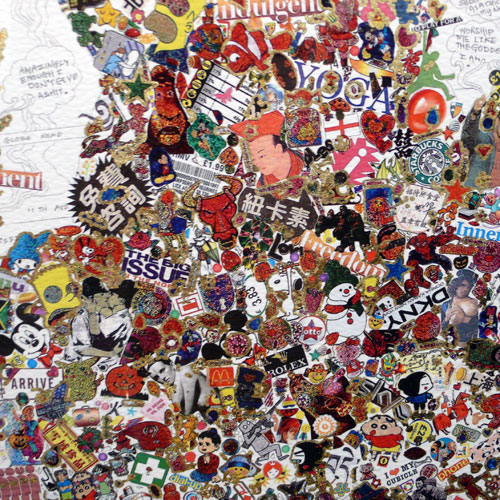 Greg Haberny's booth:
There is a goldfish in the blender and a single bill hanging from the ceiling. Very conceptual.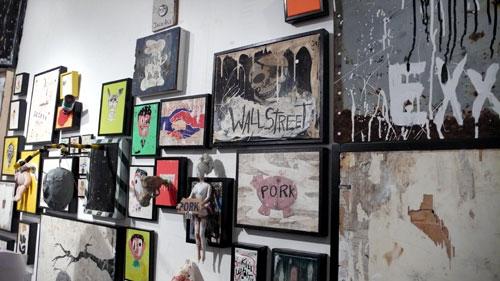 Jelly beans letters.
Stenciled floor.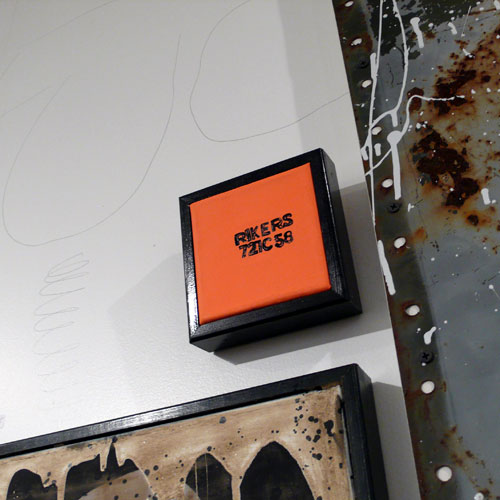 More to follow….