I got to work on this custom print for Nicole that reads "POSSIBILITY" – what a great word.
Setting the wood types.
Nowadays, I first print without ink to see the impression and the position of the letters at the same time. I'm learning little things like this every time. I think this is called "experience" :)
I love the impression even without the ink!
I've been wanting to incorporate this blind printing… I will soon…
Nicole requested green so I mixed pretty green… love how colors blend each other and make a whole new color.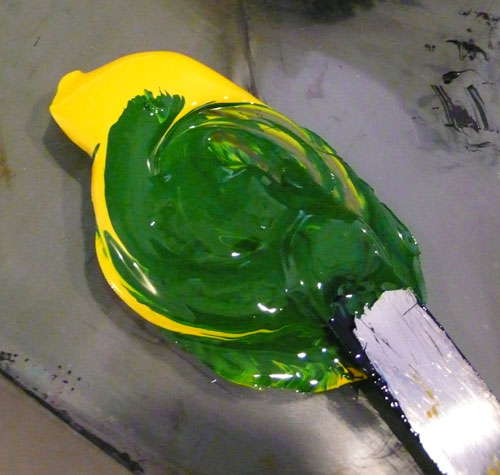 and the final print. It came out great! I hope she would like it…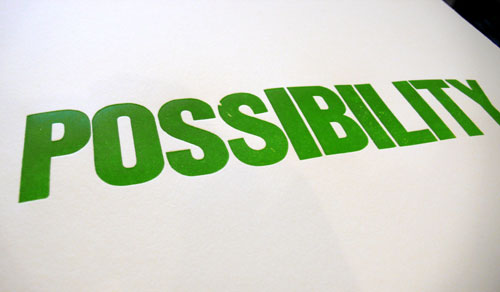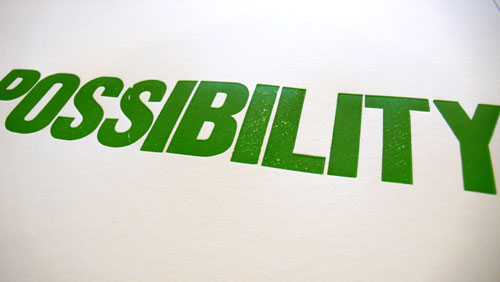 If you are interested in custom print, please contact me :)
*Thank you all for so much for your wonderful comments, I usually reply on the comments, but I have been so swamped… I always appreciate it and I will get back to every single comment very soon! You guys are the best!! xo
この前ちらっと書いたんですけど、日本語でもコメントできるようになりました。ブログは英語ですけど...よろしく〜。