Just wanted to wish everyone a happy weekend! I'm doing my first craft show this Sunday at Brooklyn Lyceum so I'm going to my studio for more printing. My table is a mess with stack of papers right now, but after this weekend, I will clean… (promise to myself and Randy)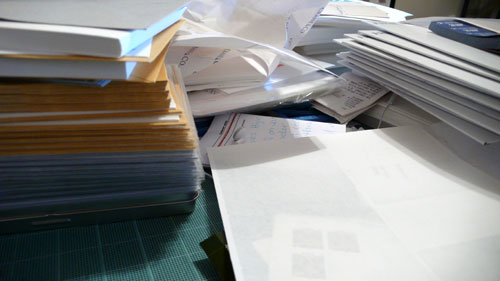 If you are in NYC area, please come by and say hi! I'm only doing Sunday show so I won't be there tomorrow, though.
If you are not in NYC, I will miss you guys, I will take lots of pictures and post them here next week!
Have a great weekend!! xo