In between my home and my letterpress studio, I see lots of cool street art, there are a few more things that I always see from the bus and wish I could get off the bus and just take pictures of, but I don't want to wait around for another bus so haven't been able to….
Anyway. Here are some.
Love the building, stars are just so awesome, and looks like a collage of things…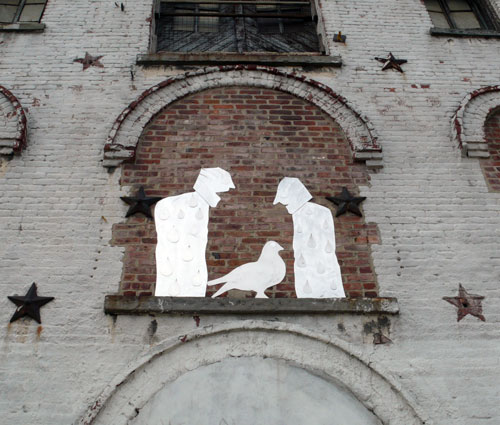 If you look closely, you see a rain drop pattern on the people's body.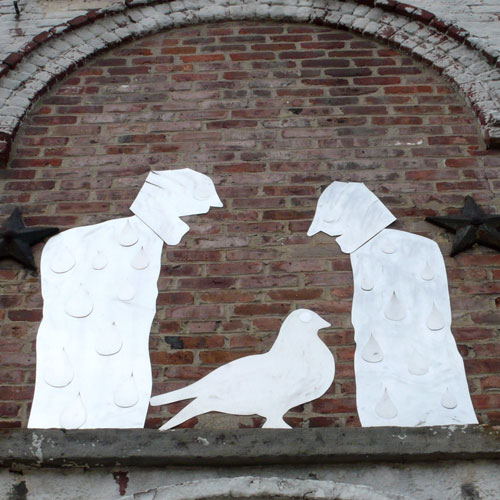 Cool spray painting. Tells lots of stories.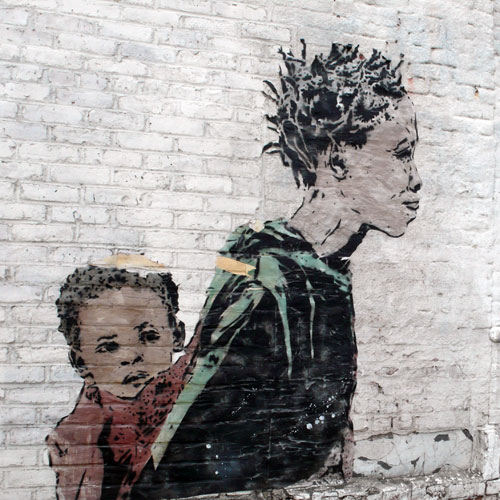 I like this one. I don't know if it's spray painting, it looks like it was a big sticker?!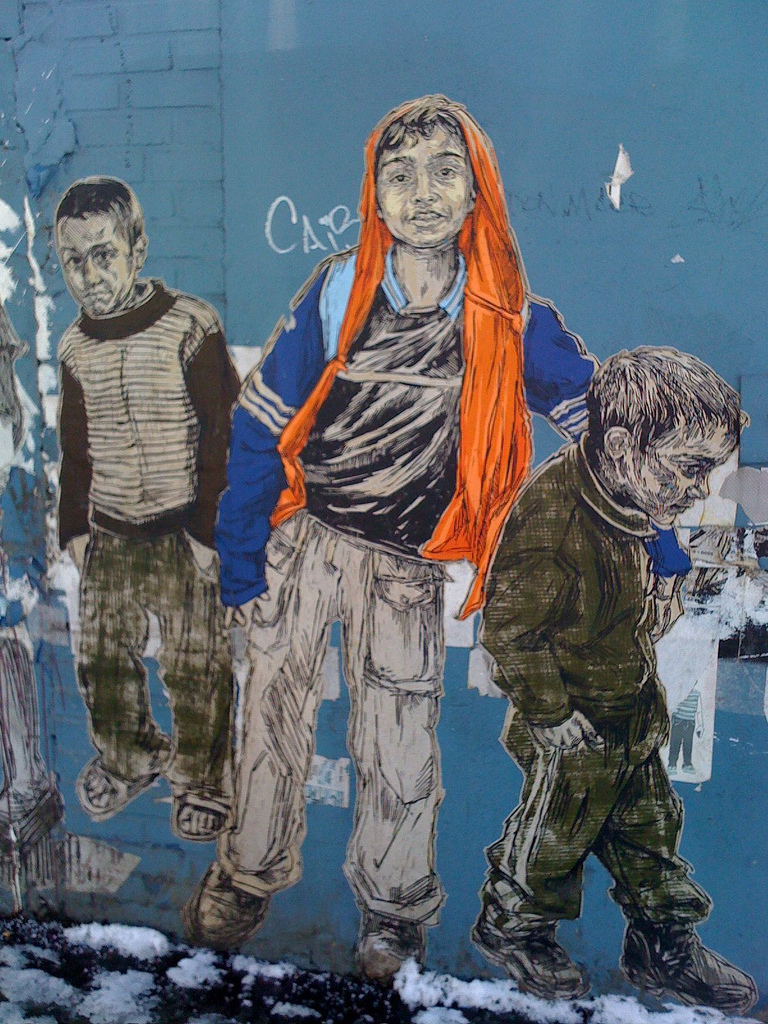 Happy May 1st Friday, everyone!