Just wanted to make a quick announcement… my "Live What You Love" 5th edition letterpress prints are available now!
Wood type blocks all set on the Vandercook press: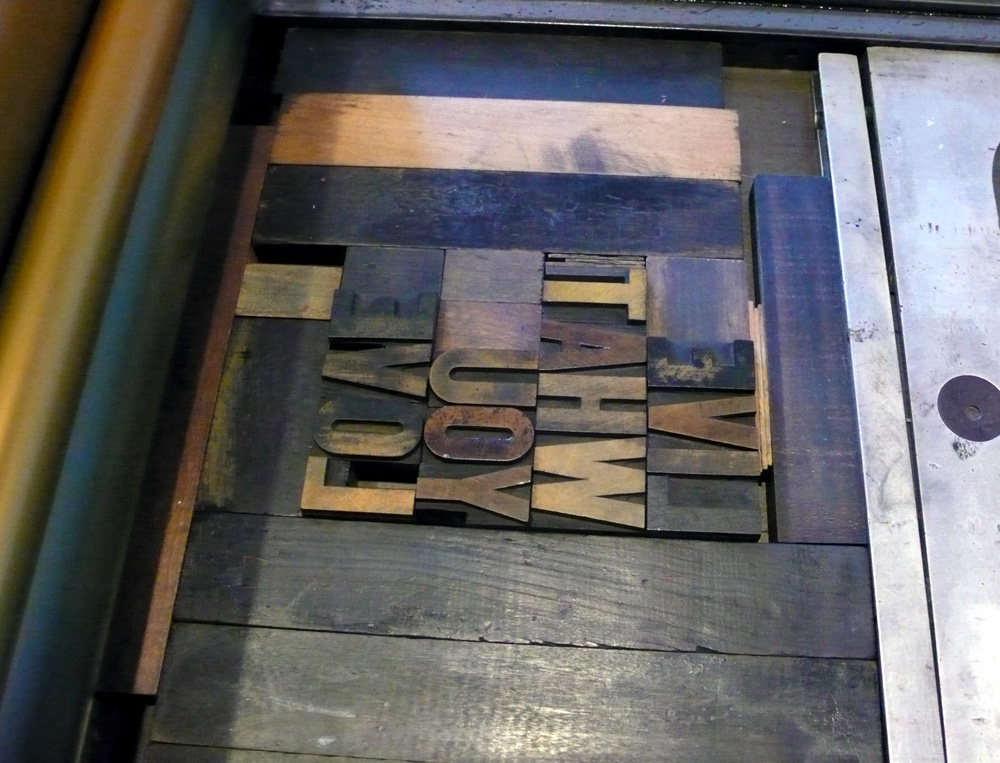 I used different wood type blocks from previous editions (as I always do) and you see a nice unique texture on each letter – I love the texture!
Letter U has this stitching looking texture that was already on the wood type block:
Letter E from "LOVE" has an interesting texture: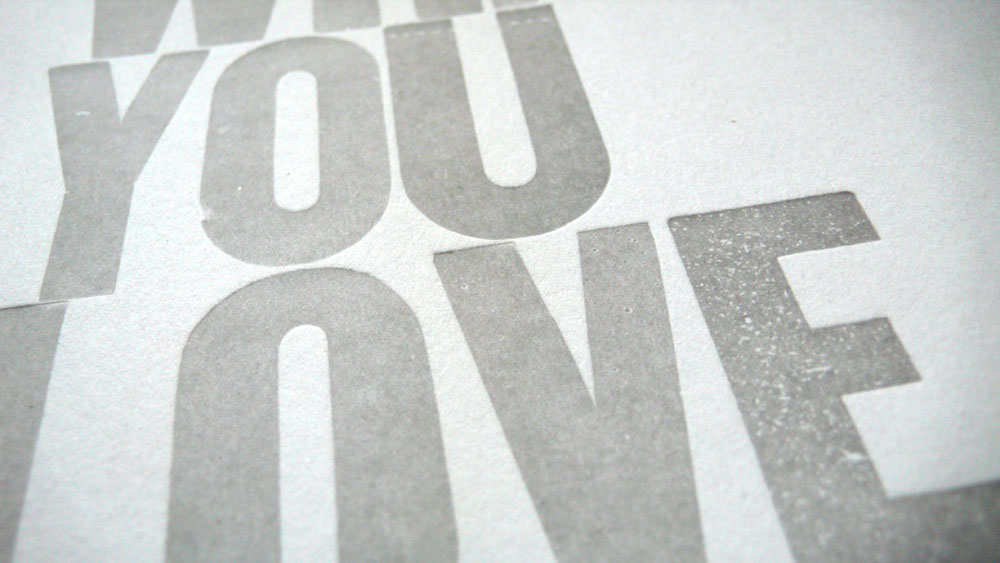 Orange one:
Red one: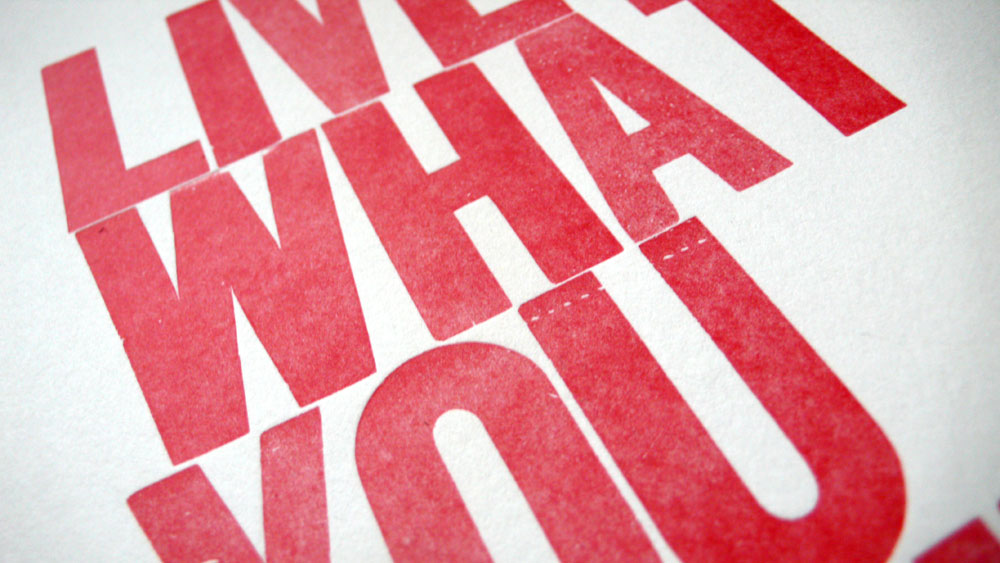 and the yellow one: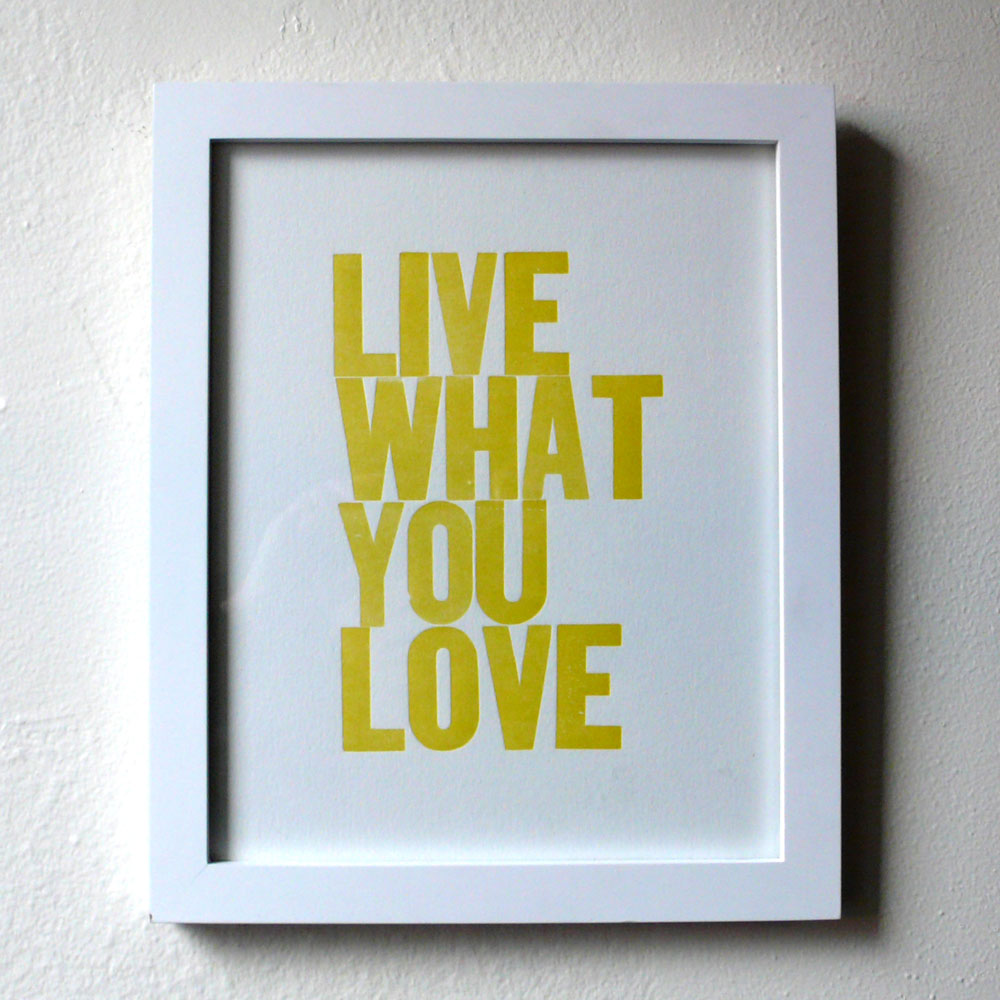 Each color is limited edition of 50 prints on 100% cotton paper with soy-based ink!
Please come visit my shop if you are interested! Thank you :)