I heard that MoMA is having an exhibition at Atlantic/Pacific station in Brooklyn, but I never really had a chance to walk around the station until yesterday – it was cool! It was like a whole station take over by MoMA and their collections of art.
The station is covered by black and pink graphic designs. Very simple and bold.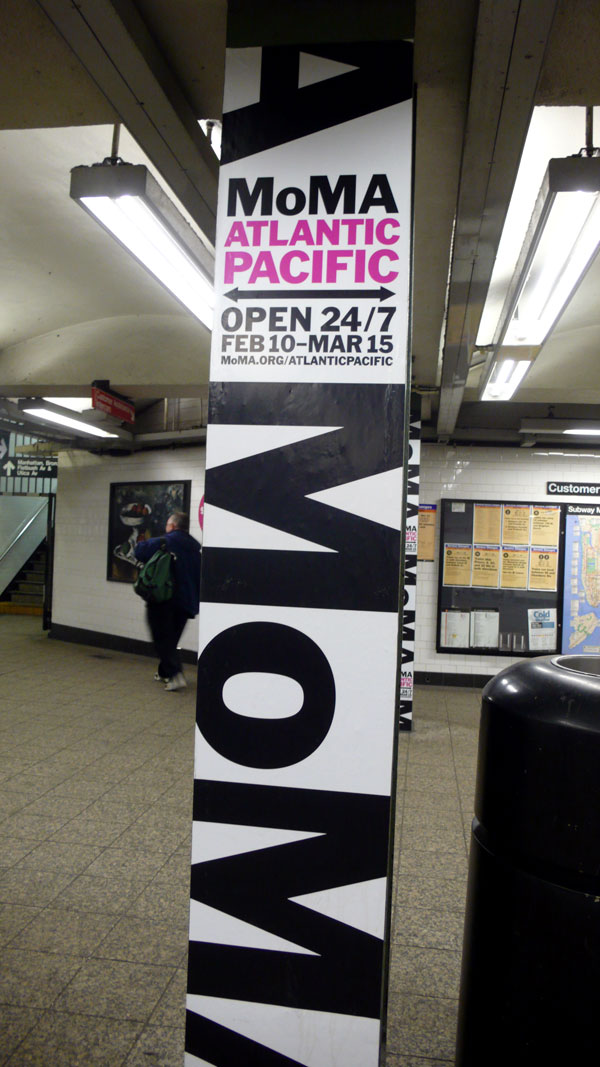 Pollock!
Chagall!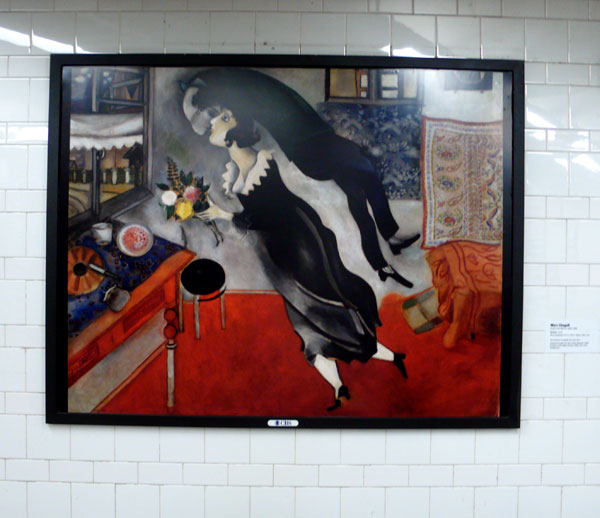 How dynamic is this big pink sticker over the board! It's for membership information, I even thought I should be a member of MoMA already. The board also includes a map of the station and where you can find certain artists and their piece.
(It is a huge station and the collections are spread out to everywhere.)
It is pretty cool! I wish I use this station everyday. It's until March 15th, ending soon, though… they should keep it longer!