I've been eyeing on these beautiful letterpress prints from Green Chair Press. They are so beautiful and also inspirational at the same time. I love the color, design – they speak to me.
The quote is from Robert Motherwell:
"If you can't find your inspiration by walking around the block one time, go around two blocks — but never three."
"Walk empty-handed, for wise is the man who contents himself with the spectacle of the world."  – José Saramago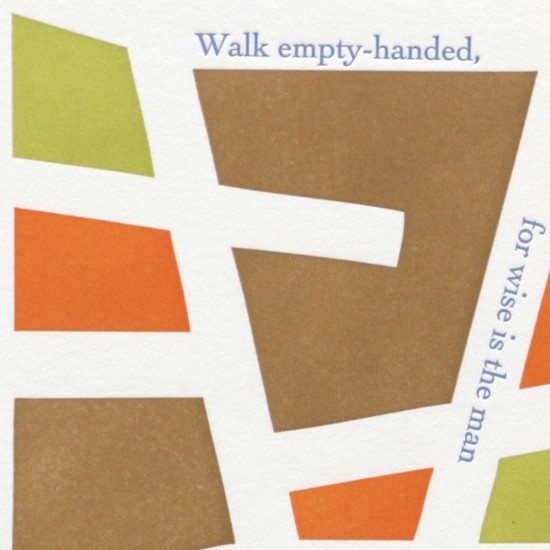 Happy March, everyone!!