Wishing everyone a Happy Valentine's Day and a long weekend!! This weekend is a special weekend for us, we got engaged on Valentine's Day and we got married on President's Day. (But actual date was on the 19th so this President's Day Monday is not techinically our anniversary yet)
Here are some lovely images from my Flickr favorites just for you!
via carolinabena:
via danske:
via Addixon777 (he is one of my favorite robots):
via paper pony:
via thefakebakery2:
via hine:
and my "LOVE" book arrived!!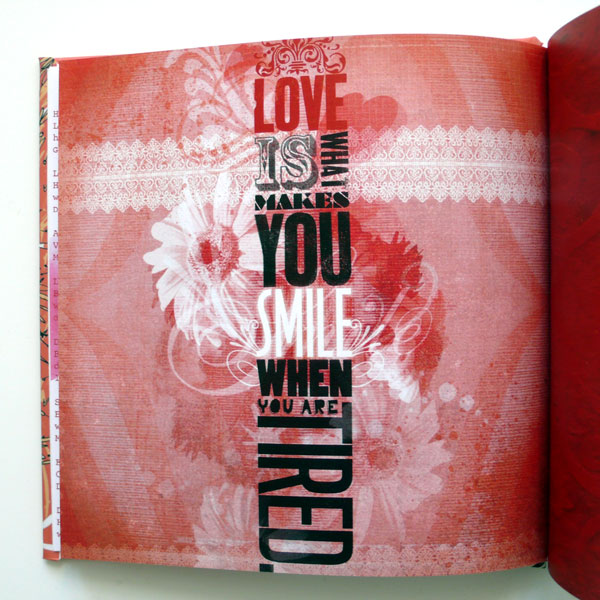 we have a red spread! (right side is by creativethursday – so cute!)
I wanted to post my favorite pages, but I realized that EVERY page is my favorite!!! That's a lot of pages to post so just my page today. You can still buy yours here.
Happy Weekend, everyone!!!