Last night, after my work (I've been freelancing at the agency in soho this week) I stopped by Apple Store to see Tina speaks… yes, she is the swissmiss!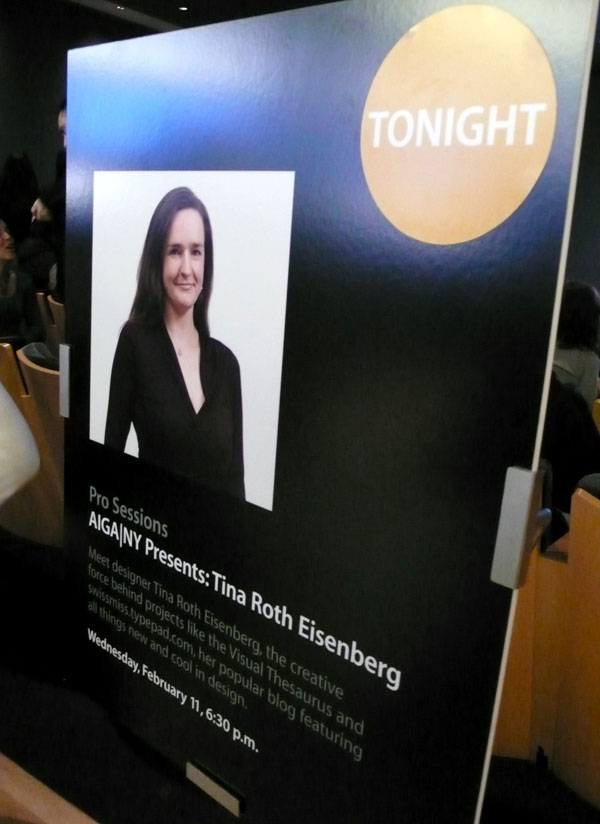 When I got there, she was talking about Swiss designs (I have to visit Switzerland – seems like full of cool designs!), and then she talked about coming to NY and her work that she is proud of, and then about her blog, swissmiss – she was so inspiring, oh my god, I am so glad I got to see her speak!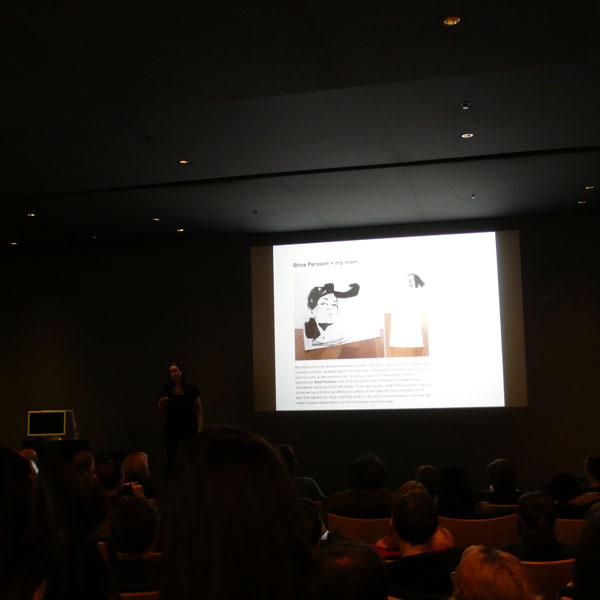 Tina and her developer John, answering questions from audience.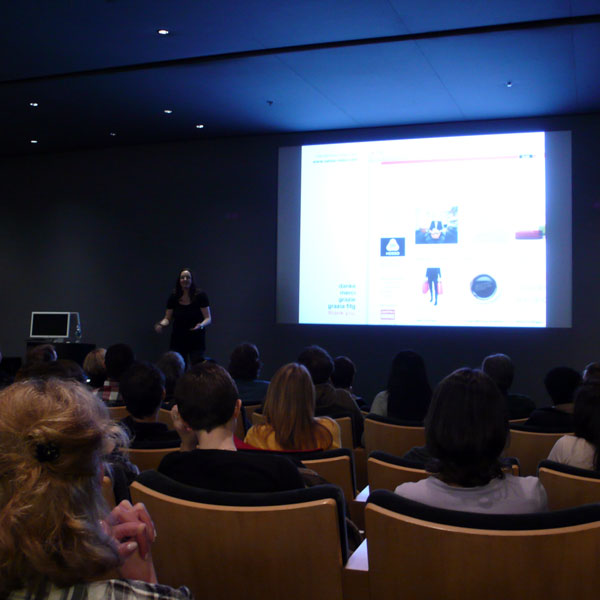 and this is where she gets all the cool stuff from!!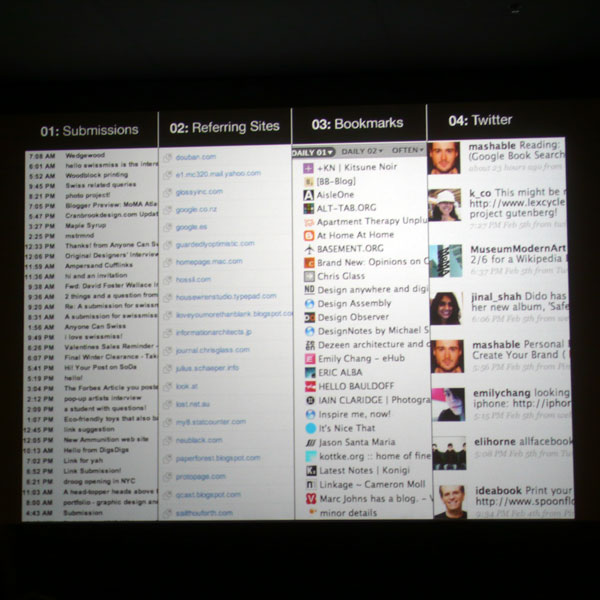 I was really inspired, thank you, Tina!!
Apple and AIGA are having "Pro Sessions: Design Remixed" every month (check your own city – SF, LA, and NY), and next month in NY, it's Hillman Curtis!! Ohhhhhh, I have to go to this one for sure!!!