Continue on sharing my inspirations for the letterpress swap print I'm going to make… I love typography and I've seen some amazing work by using just types. Definitely want to try something with typography and here are some inspirations.
Type City by Veer – if you haven't already, you should check it out, everything is designed with just types and it is so awesome!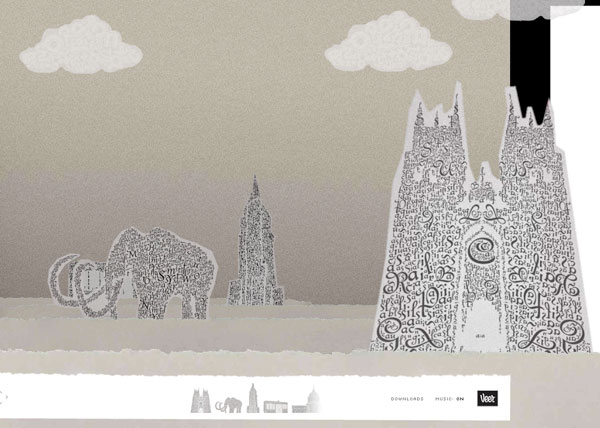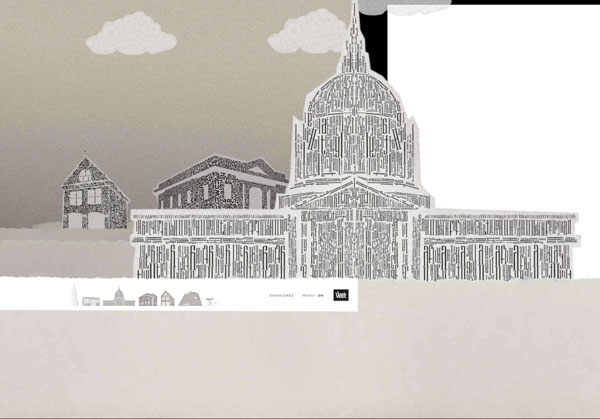 They had prints for these "type city" series, but no longer available… (it was letterpressed, too!)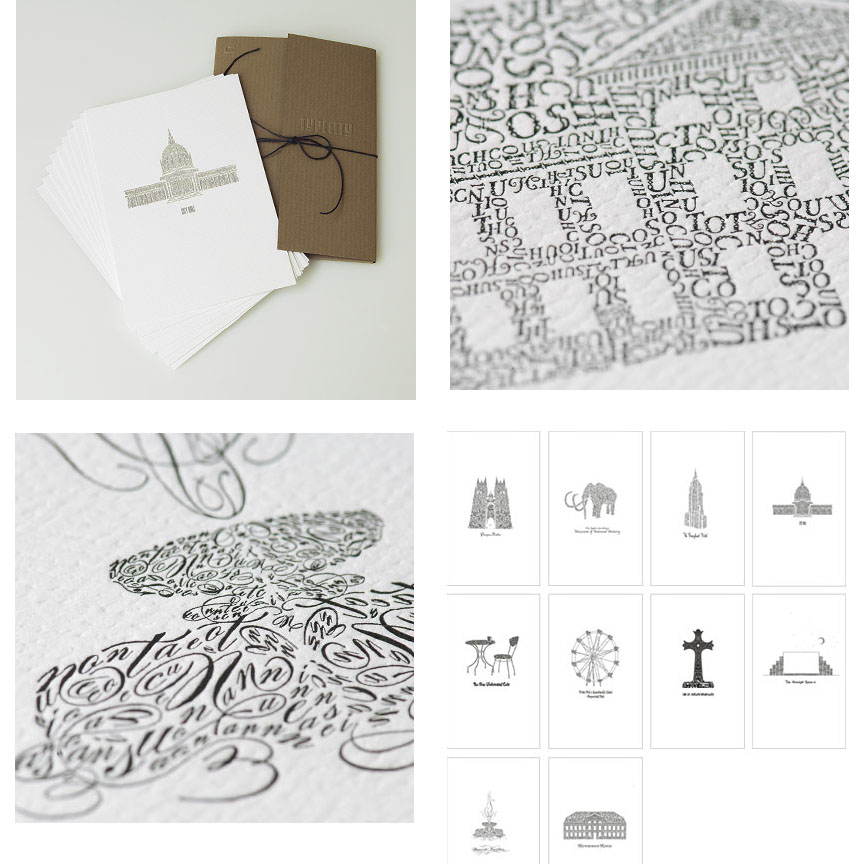 This type penguin is great! (first saw at swissmiss)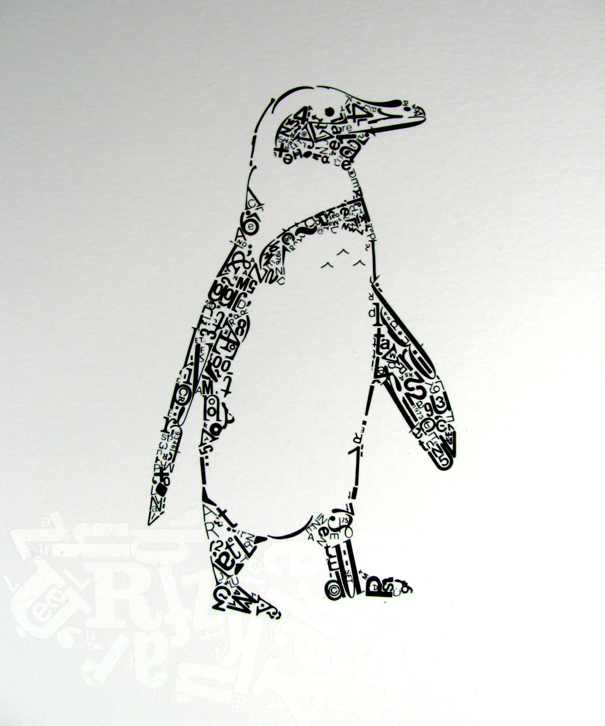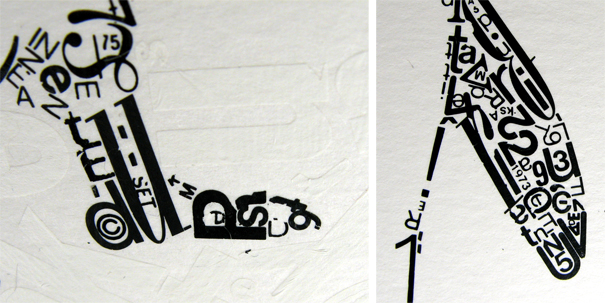 I like the white on white letters on the background, too. Very cool.
He has more on his website!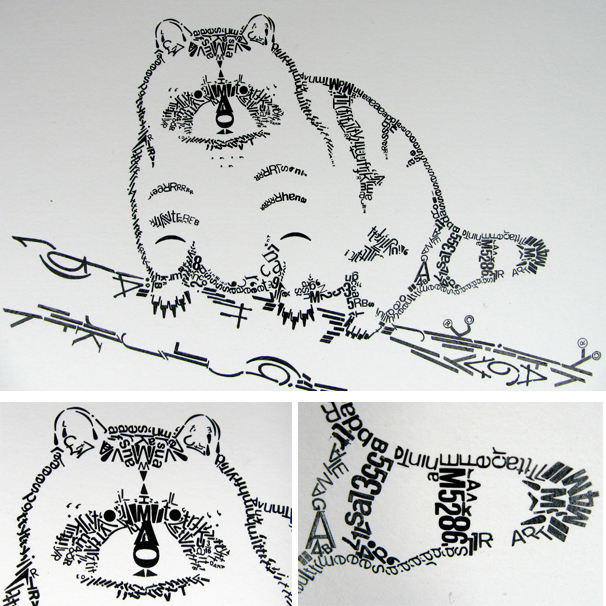 I's for You card – I love this. Simple shape (my favorite) and simple letters. Love red and black, too.
Getting some ideas here… :) More to follow.