I just posted about this Bright Side Project yesterday, but I had to mention again because my print is featured today and it is up for giveaway!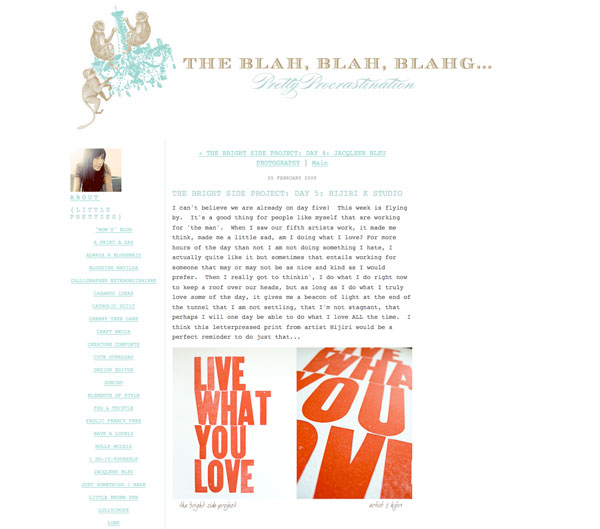 Again, all you have to do is to answer the question.
What do you love to do?
My answer would be…. I love to design, I love to print (letterpress!), I love to make/see people happy!
When I was invited by Tristan, I thought it was such a nice project and I hope that it brightens your day, your month, your year!! Good luck!!