I got to go to the Design by the Book Party last night at New York Public Library! I have been watching the project since the day 1 and I thought it was such an awesome and inspirational project and so when Grace announced that there would be a finale party, I was there already!
wooooo cupcakes from Baked Bakery! It was YUM!!
Grace from Design*Sponge:
The final episode screening – I'm sure it'll be available online soon if not today!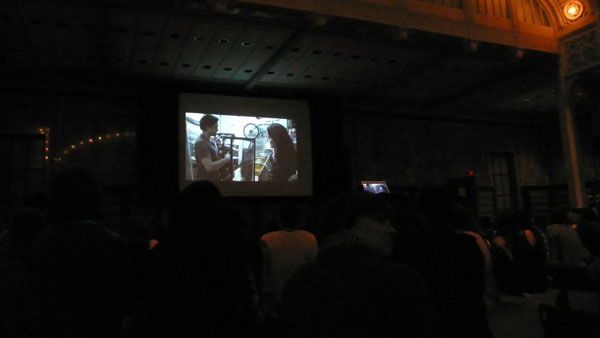 The artists – amazing talented people!
The wood type book that Mike Perry was looking into – I'd love to look at the book, too.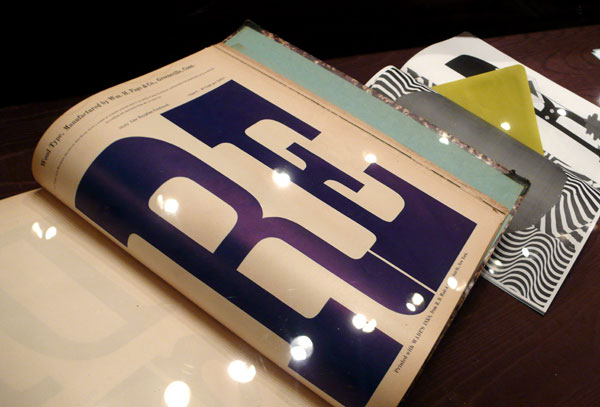 Pages from his zine…. I got one myself!! as well as the CD by Clear Tigers!!
Julia Rothman's work. LOVELY.
Rebecca's inspiration (Moontree Letterpress) – old maps.
Her letterpress prints – I want one of each, please!
(these work were in the glass case and the lighting from the ceiling created all these dots on the pictures…)
Also, Lorena Barrezueta's and John Pomp's work were so so inspiring – couldn't take pictures, but got to talk to them and they are so nice, so creative, and they are so passionate and hard working people, I could tell right away.
It was a great party and I was very inspired.
Happy Friday, everyone!!