Randy came home with these pink gerbera flowers one day last week because I've been working so hard (isn't he so sweet?). I LOVE flowers especially, unexpected ones!! Thank you, Randy!!
They definitely inspire me, the colors are always so beautiful and it just brightens your day, your home, everything.
I've wrote about flower pins before and I have been putting more flower accessories on my etsy favorites lately so I wanted to share some with you here.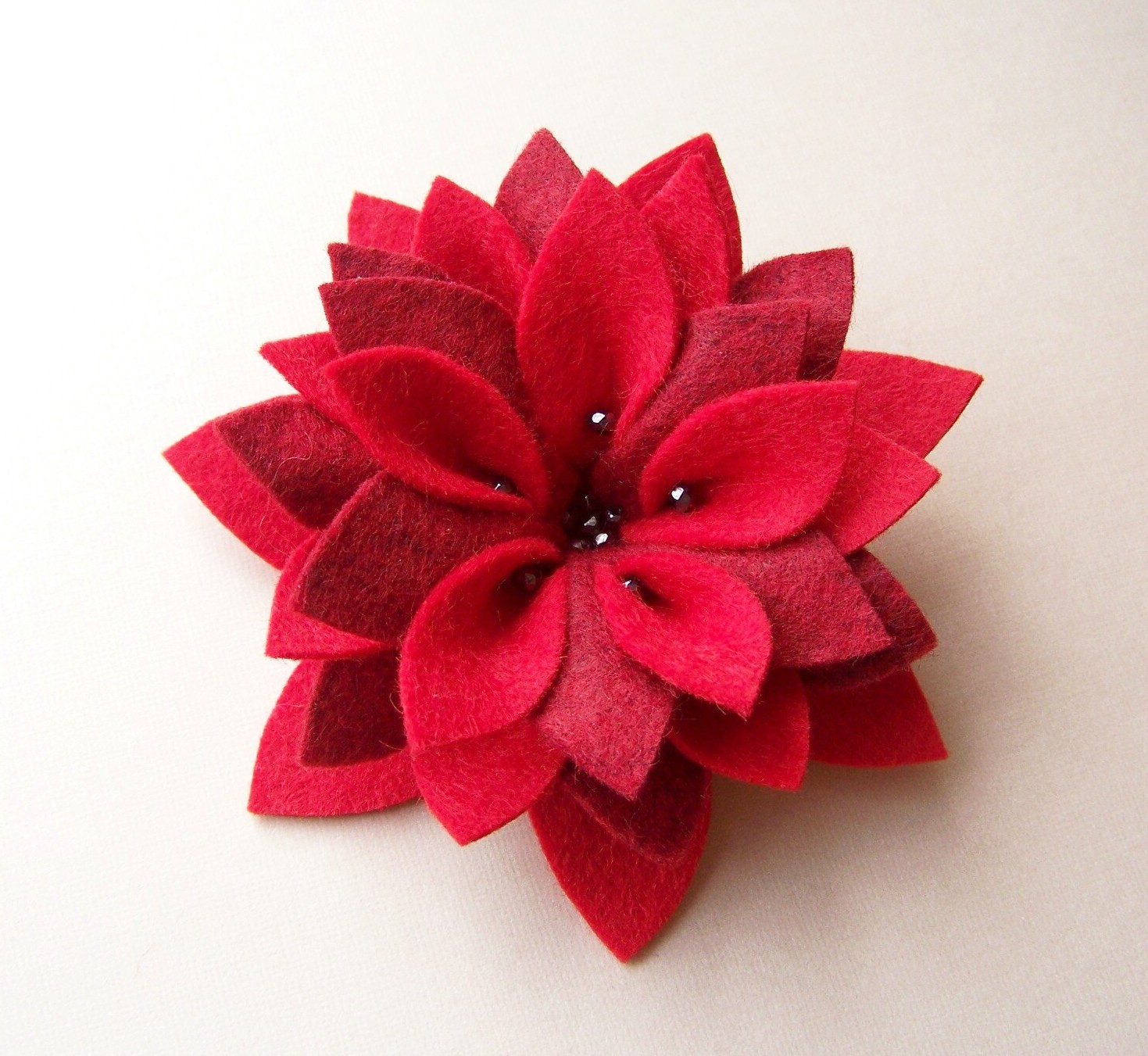 Fine Silver Cast Succulent 2 Finger Ring (gorgeous!!):
Reclaimed Wool Sweater Brooch:
Hope these would brighten your day!