Over the weekend, I worked on our family tree with… letters! It came out so nice and cute, just what I thought it would be. I had this idea for a while and I was finally motivated to do so!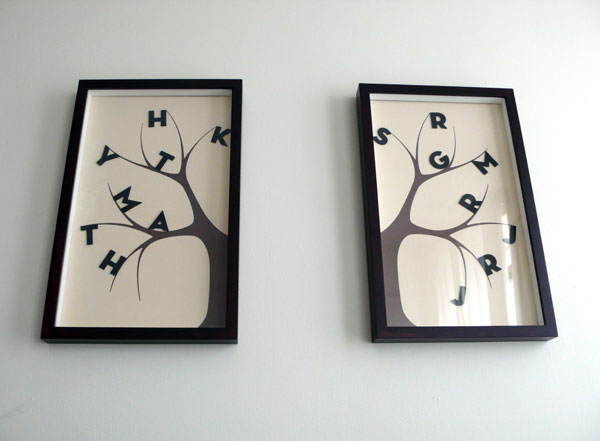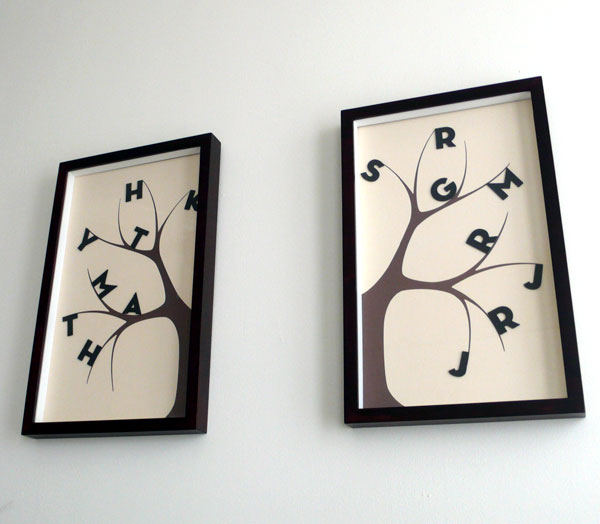 The right side is Randy's family and the left side is my family – I didn't follow any branch, just randomly placed our family's initials and they are in our bedroom.
Today is a holiday in US, it is Martin Luther King, Jr. Day, hope everyone is enjoying a little long weekend!