I am so proud to announce my new letterpress card at my shop… "Draw Your Own Heart" card!
I've had this idea for a while and I'm so happy to see the final product. As you can see, there is a space in between "I" and "YOU" and you can draw your own heart to read "I HEART YOU" or you can fill out the space with anything you'd like to create your own message.
I used cotton papers and recycled envelopes so it is eco-friendly, too. I used vintage wood type blocks so the letters have a nice texture.
Available with red envelope: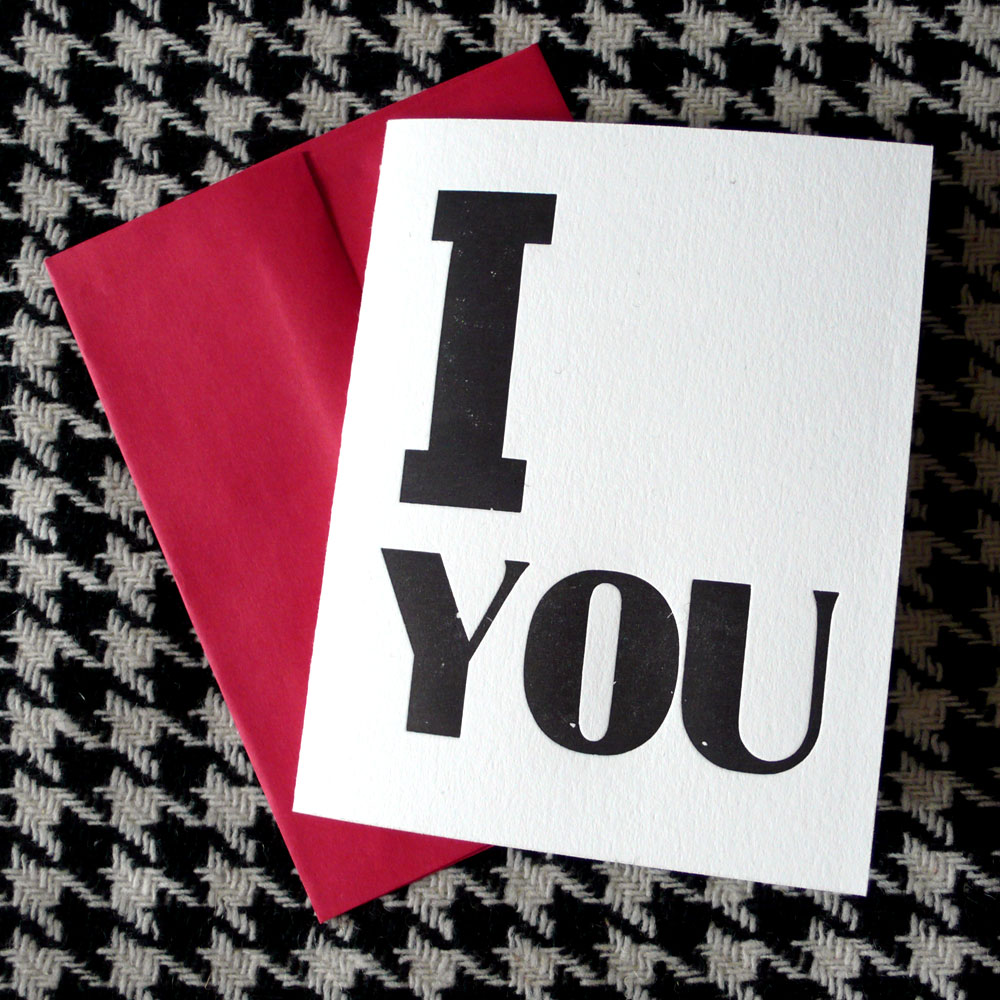 and with pink envelope:
You can do "I MISS YOU" by drawing an eye with tears, you can draw a birthday cake and have it read as "I CELEBRATE YOU" or you can draw more than one heart to show how much you love this person etc. you can do a lot with this!
Have fun and be creative!