While I was in Boston for thanksgiving holiday, I really wanted to get a faux Christmas tree this year (to be eco-friendly… but I wonder if cutting Christmas trees are bad for the earth? I see so many of them every year and no one says anything…? Anyway, after getting real trees for the last 2 years, I've decided to save money and earth.) and so I did! I've had a white Christmas tree in my mind for quite sometimes and yay, I got one! My mother-in-law came with me to pick this one up, we went to three places to get this tree (thank you so much, Janis!) I set it up as soon as we got home and it is in our living room — needs presents under the tree now.
Randy and I pick up new ornaments every year and this year, we have letter H, R and M for Maia, Mallow and Milo. Each ornament has memory and they remind me of last few years and I love the tradition so much. I'm still looking for some more to add to this tree, though…
My mother-in-law gave us some old antique ornaments from the family and they are really great addition to our tree this year. Thank you!!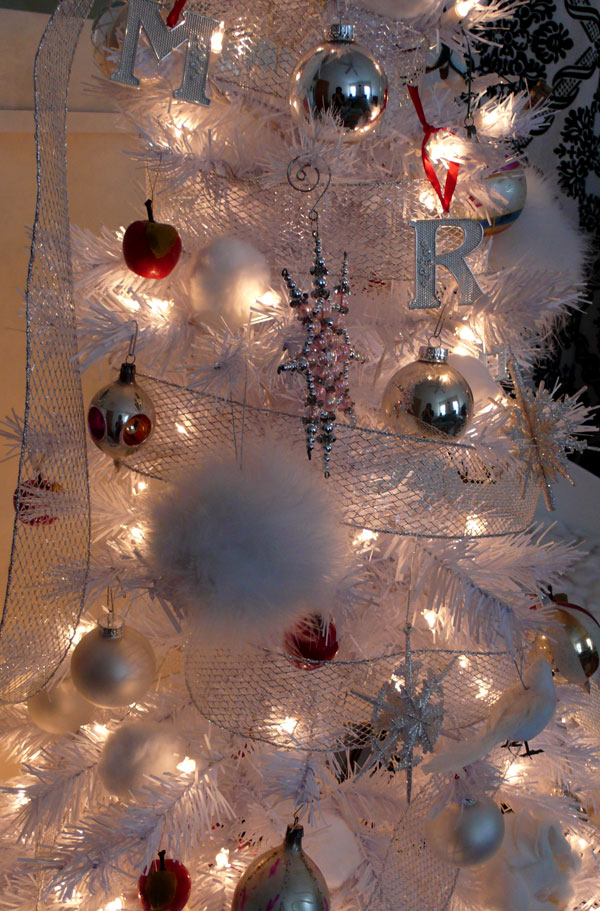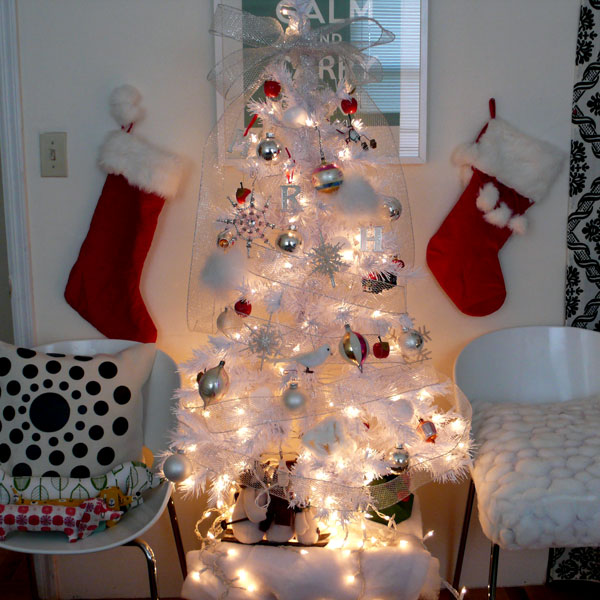 We need 3 little stockings for my little ones, too. I tried last year for my chinchillas, but I had no luck finding cute ones, but this year, I will find them for sure.
Happy December, everyone!!
*Note: I didn't have my letterpress class because of thanksgiving holiday so no letterpress post today. Next Monday for sure.