There is not much art in 72nd Street station (B, C) but I saw this arrow and number and caught my eye.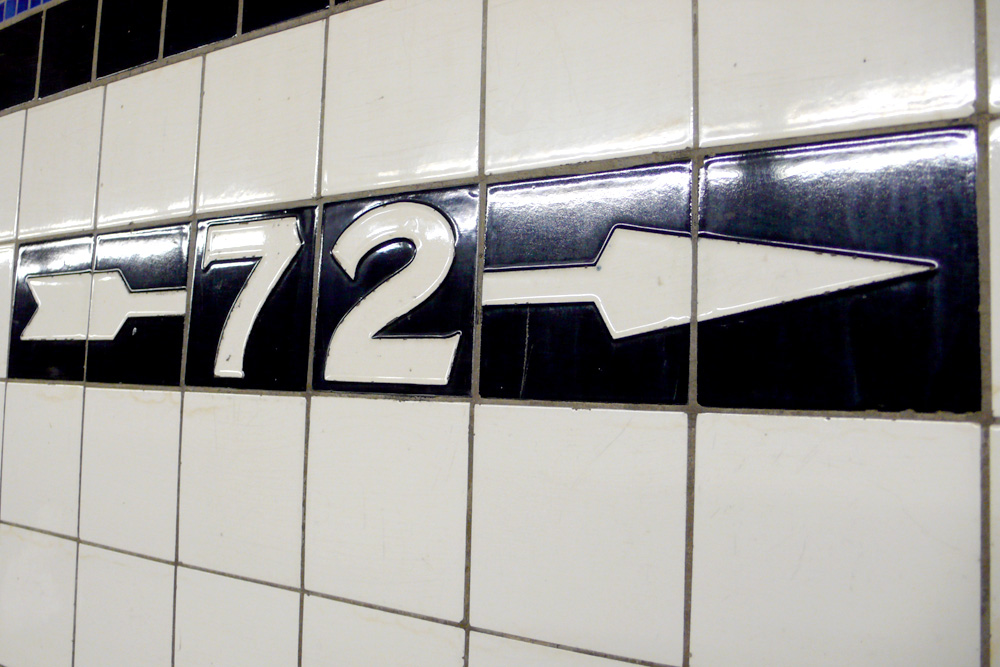 You can see all my Subway Art photos from here.
I'll be still collecting photos from Subway stations, though, not every station has art… but it's fun to keep my eyes open for it!