Last Thursday, I learned how to do typesetting with small metal types. It could be a very tedious work, especially, if you are typesetting a whole book in 10-12pt or something (oh boy, I don't know how long that would take!) I really like typesetting it by hand, though, I guess I'm on computer too much.
This is a composing stick. You use this to assemble pieces of metal type into words and lines.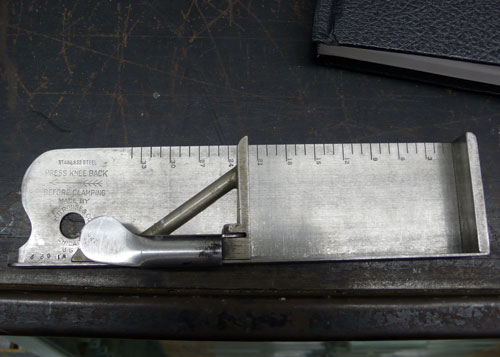 This is a whole set of "Garamond 24pt":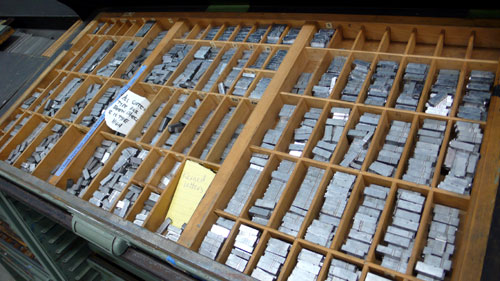 We each got a cheat sheet / Layout of the case. This helps a lot when you are setting a type one by one:
My work in progress. You start from the left bottom side, the letters are all up side down, but this is the top of the line. Yes, very tricky, at first: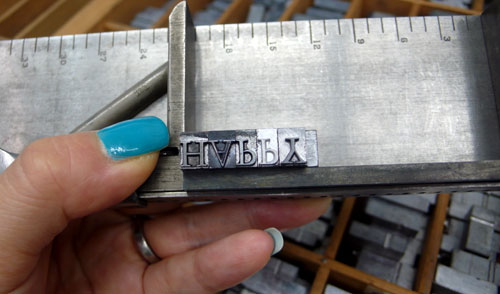 As the composing stick gets full, you place them into the tray and keep setting the types:
When you are done with typesetting, bring the tray and slide everything onto the press (so it won't break or anything):
And you set the metal types tight by using those bars so they won't move around and you are ready to print!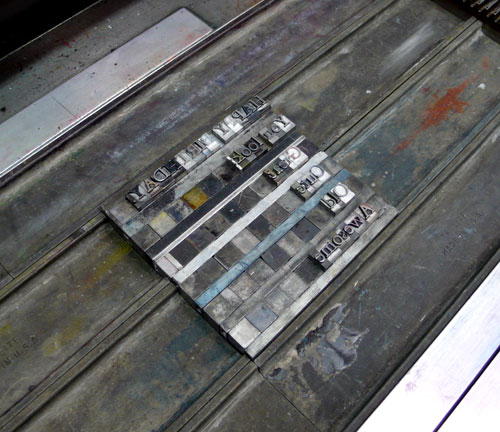 Here is what I printed this week – A birthday card with a little bit of DIY:
You just have to circle one that you think the birthday girl/boy looks! You can circle multiple if you'd like, and add more to it, make it funny, make it cool… it's going to be personalized by you.
I am thinking to giveaway this letterpress card for my fellow readers today! Just leave your comment here by Wednesday, October 29th, and I will randomly select a winner. I will ship it Internationally if you are not in the US and you won the giveaway so please don't worry.
It is an A2 folded blank card (4 1/4 x 5 1/2 inches) printed on 157lb rough surface white paper with an A2 envelope.
Thank you!