I watch for hand-lettering things wherever I go or whatever I see, and sure, I found some in San Francisco while I was walking around town.
This chalk board menu I saw at a cafe is with not only great hand-lettering, but also great illustrations:
A sign by bike parking lot at Berkeley station – I like that phrase:
Polk A Dot Stationers on Polk Street – these are actually made by cut out paper! Very nice.
Their window had great vintage books that had nice typefaces, too. I never been inside this store and it was too early it wasn't open… next time!
Cheese store chalk board (I couldn't avoid the reflection…):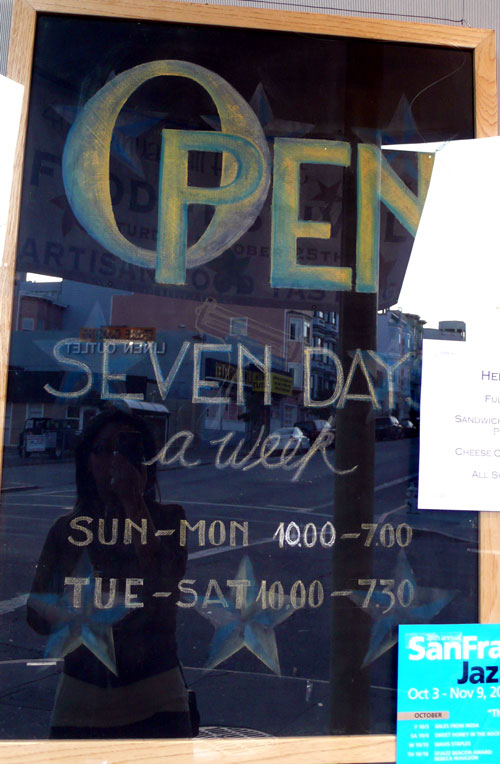 Very nice hand-lettering!
Wishing you a happy Friday, everyone!!!
See you on Monday!