Last Thursday, we learned how to make a polymer plate and how to print from the plate, how to do 2 color print.
Here's what a polymer plate looks like (I had no idea it was that thin!) – You use it with the board underneath: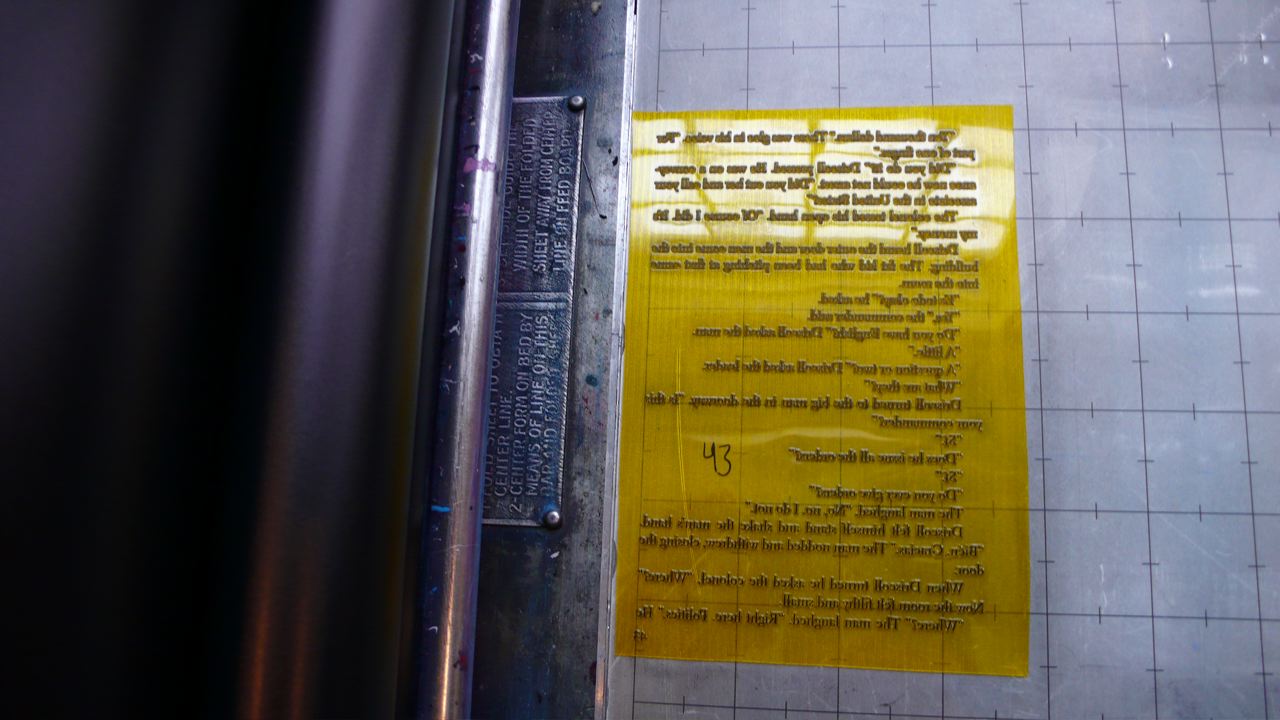 I also learned about how much ink to use, I kept putting too much ink and that wasn't good… You really don't need that much ink to print.
So we have no class next week and we have to order the plate by following class so we can start printing from the plate – I have so many ideas and things I want to print, I have to work on it! You create a digital file and then order the plate.
For the rest of the class, I used wood type and printed some posters:
"Live What You Love" Green: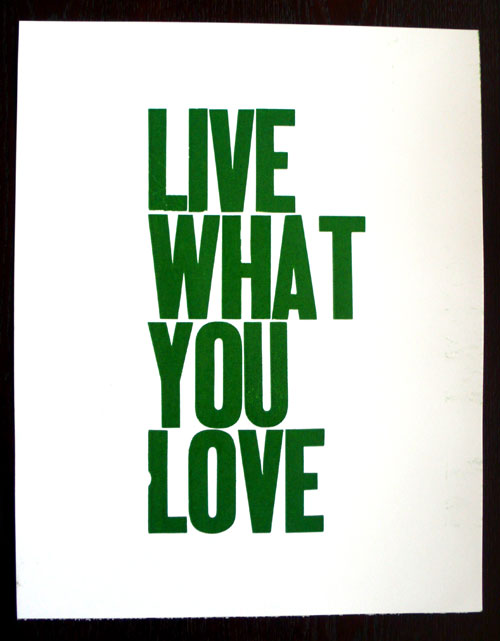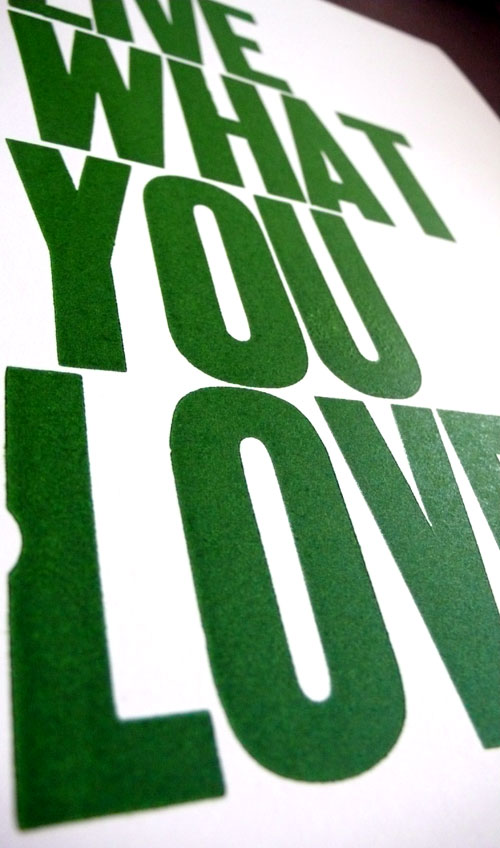 "Live What You Love" Black:
After reducing the ink (I had too much at first), the "U" showed an interesting texture: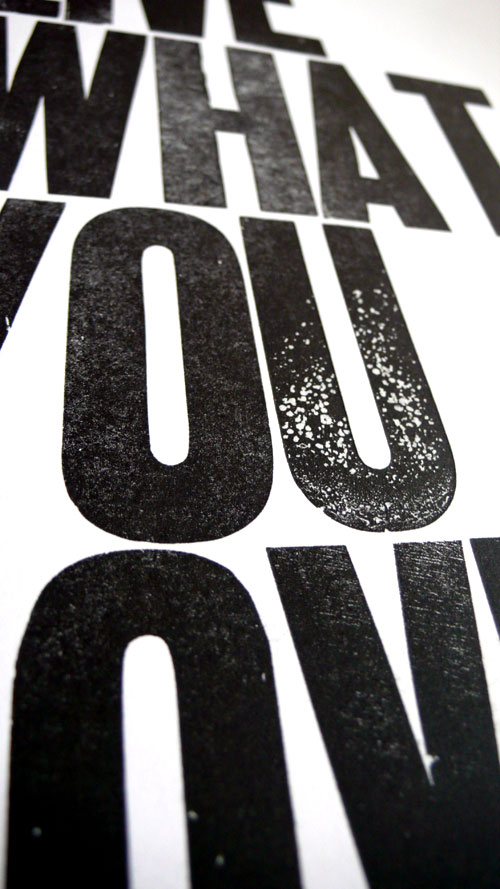 And then, I had 30 more minutes to play around so I just took letter "S" and did some fun with it:
So I'll come back to Letterpress Monday in 2 weeks!