This week has been a lot cooler than it had been and just wanted to write about my first summer in NYC. Yes, it was hot and humid, some days were just out of control and too gross, but other than that, I loved it and I enjoyed it!
One of my favorite things about NYC summer is this Mister Softee ice cream truck. It was everywhere in NYC, but the one came to my street every single night, stopped right across the street for a while and I heard that song (when you go to their homepage, you can hear it!) every night and thought it was the cutest thing ever. Reminded me of Japanese truck just like this that sold bread when I was little and they had a song, too.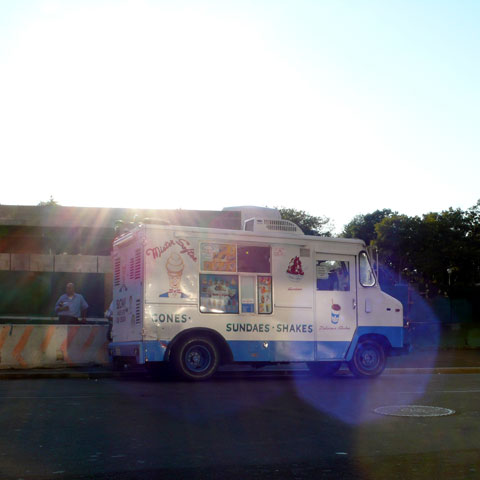 I also saw a lot of fireflies! That was the coolest thing ever! I never seen that many before so I was so so amazed. I saw a lot of bugs that I didn't wanna see, too, though…
and all the outdoor events… I wish I could've gone to more, though, it is impossible to catch up with everything here. Especially, summer time, a lot going on everywhere, all the time!