On July 3rd, Randy and I went to see a Red Sox game at Yankee Stadium – my first time and the last time since they are closing this stadium at the end of this season (unless I get a free ticket, then, this won't be the last time, but I doubt I would). It's always a fun experience to see a game and also, be somewhere you've never been before so it was a great fun. I'm glad we got to go there before it closes, too, it has some histories there since 1923.
Around the stadium – filled with souvenir stores and sports bars as well as so many people: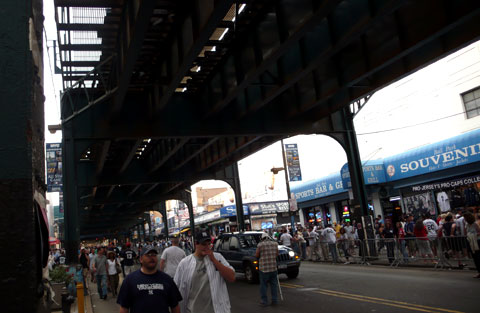 They changed their rule a day before we went there that you can't bring any bags into the stadium so I had to check my bag in this cute little bowling alley. *If you are planning to go to the stadium, don't bring any bags!
The stadium – I love this feeling when you first see the field and bunch of people!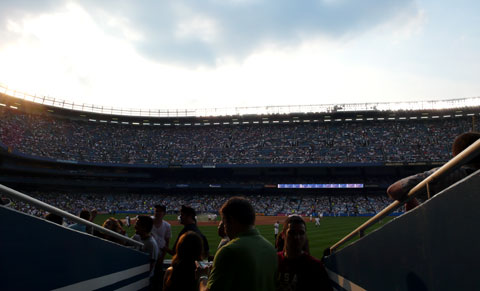 Panoramic view (click to see larger image):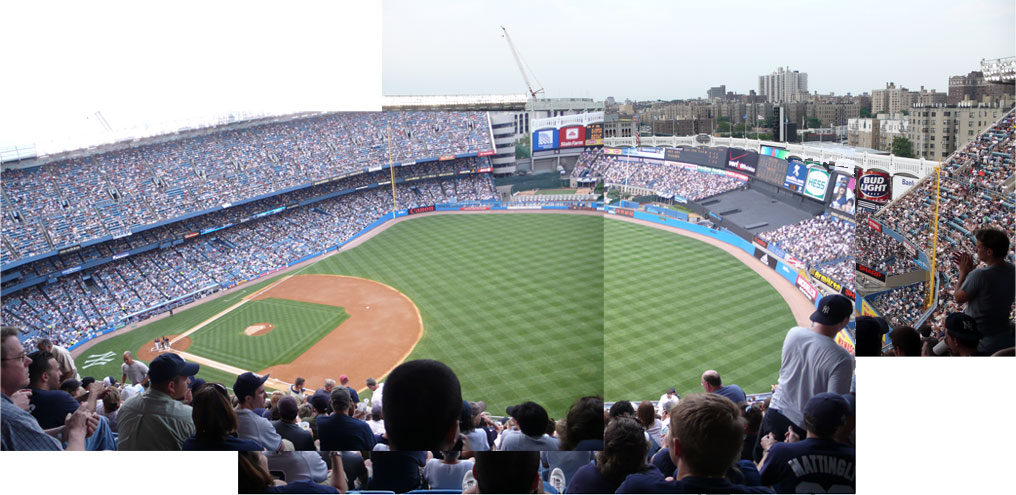 They are building a new stadium right next to it: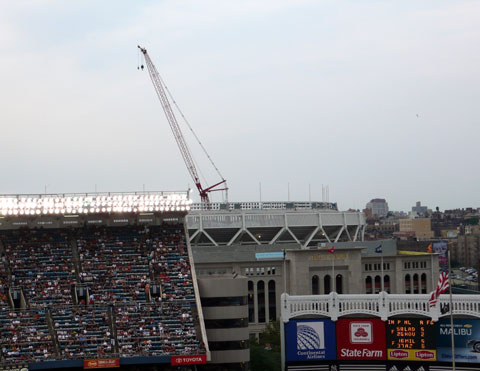 I never seen this many Yankees' fans! (Thank god, we didn't go there with our Red Sox clothes… people were so mean to Sox fans – it was actually hilarious!)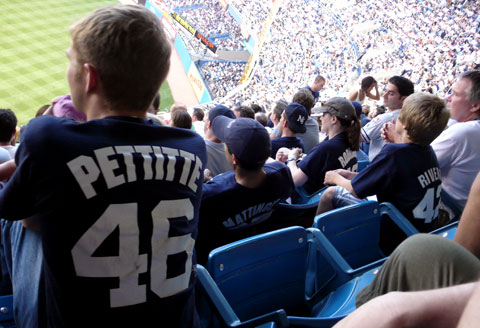 We were so high up… it is so hard to get Red Sox tickets since they were the champions last year.
Manny:
All Star Game is this weekend here (Last year, it was in SF – they are following us)
The Sox was just kicking their butts from the beginning: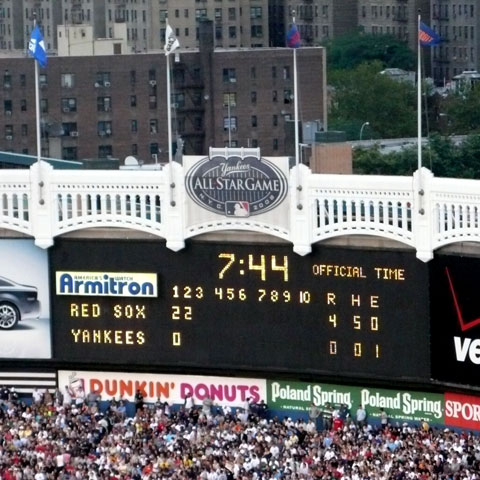 Randy's beer:
They were dancing to YMCA song: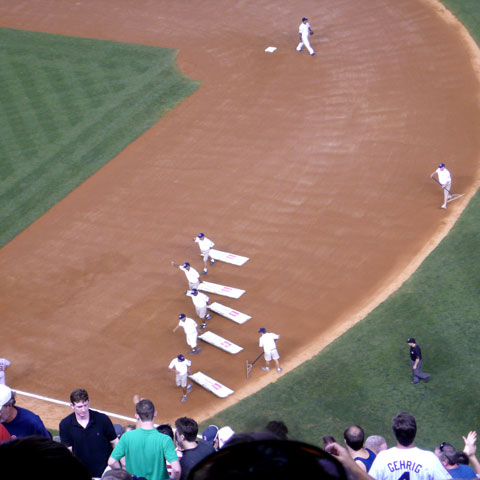 Yankees in trouble: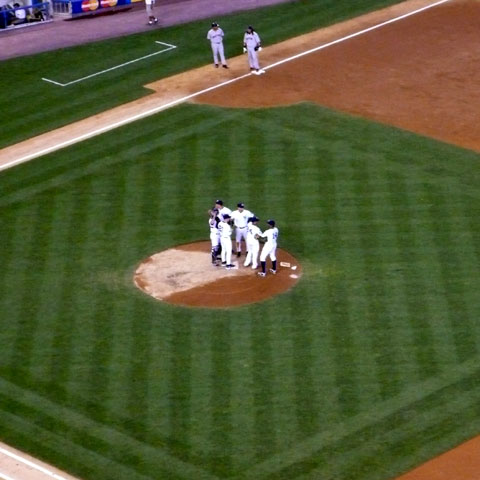 Us: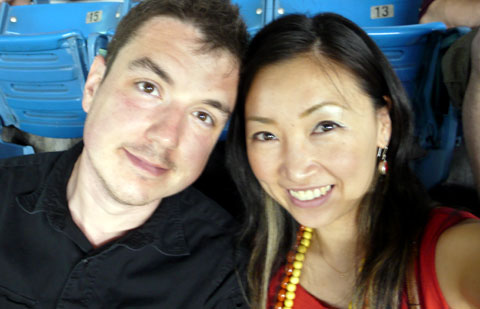 Red Sox won (7 – 0)!!