Each prefecture in Japan has its own specialty products and/or signature agricultural products and my hometown, Kagawa prefecture is very famous for udon called Sanuki Udon. It is so so good that I always try eating it as many times as I can and bringing udon back as much as possible so I can still eat it in the States. People visit Kagawa from all over the place for udon, and there are more than 10,000 udon shops here. My friends and I went for udon tour one day… only went to 2 shops, but it was soo good!
#1 "Komugi-ya"
Left: Bukkake udon Right: Kake udon
It was like everyday udon place:
#2 "Okasen" – very famous
There's always a waiting line:
Kijyo-yu udon when it served:
After putting everything:

Bukkake udon:
Driving back: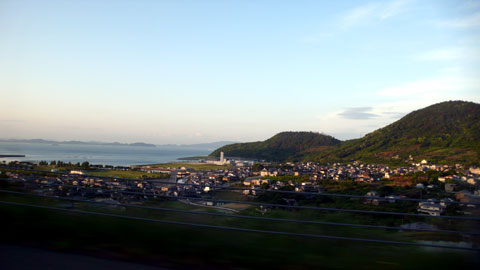 I went to another place with my sister 2 days later and this is "ankake udon"
Can't get enough! There's a movie called "Udon" – I have to watch it.