Good morning. It's Monday again. I hope you had a nice weekend… wasn't it beautiful? NY was :)
On Saturday, I got to go to an interesting exhibition (literary art exhibit) called Don't Become the Things You Hate presented by Seasick Mama. Each art was done in only six words and it was each artists' expression of "how they survive" during the recession.
The Stand Alone Gallery is a mobile gallery and so it was on the street of Williamsburg, Brooklyn, it was pretty cool. And the exhibition was all black and white, only few words, it was standing out on the busy street of Williamsburg for sure. When I went there, they were in the middle of setting things up, but I at least got the art pictures… Enjoy!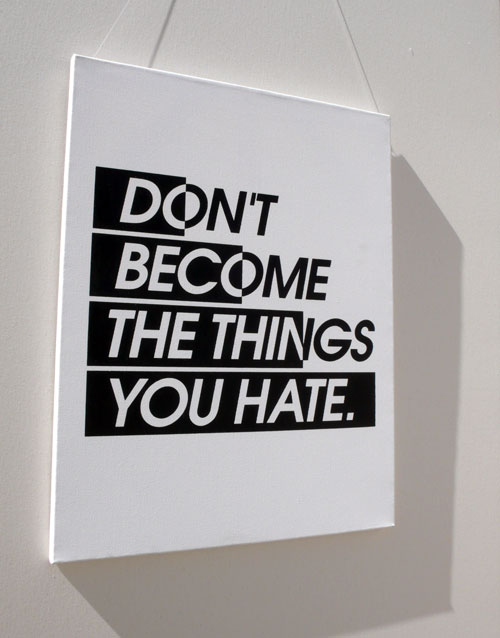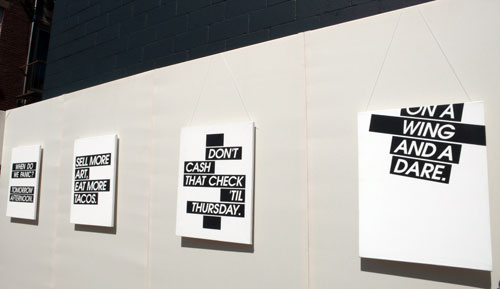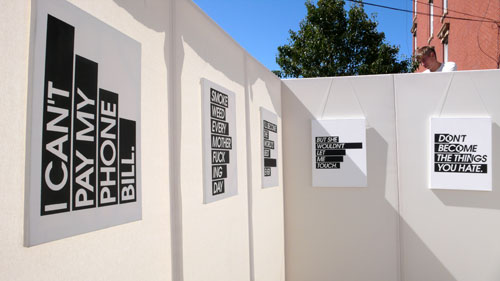 Erin from Design For Mankind's work: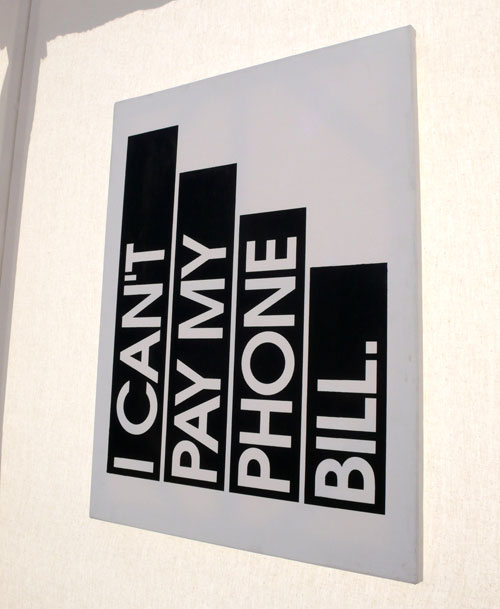 (They were still setting up all the captions so I couldn't really tell which one is from who…)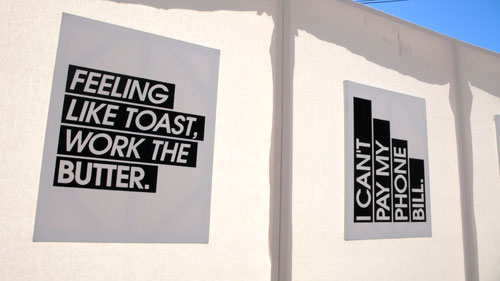 They had special T-shirts for this exhibition, too…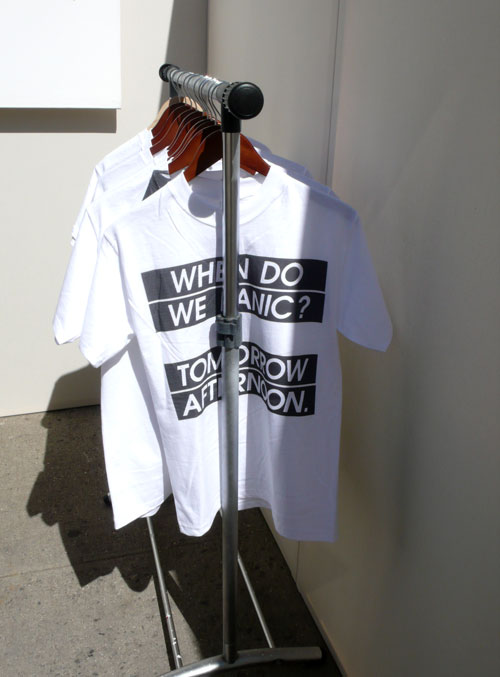 I like this layout.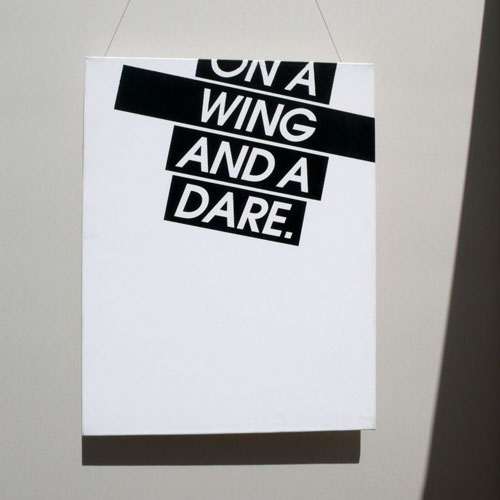 Have a great day!