One… well, two of the many Japanese snacks I brought home from my trip are these Caramel Corn from Tohato. I want to eat them, but the packaging is so cute that I haven't been able to open them… so I took pictures :) Aren't they so adorable?! Caramel Corn has been around for as long as I can remember, but their whole new packaging is making the product even more irresistible!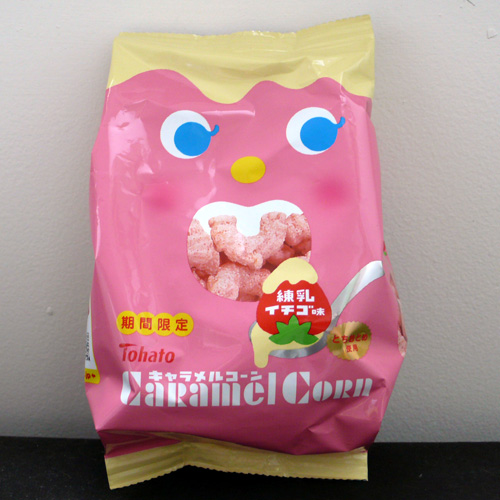 This guy got a little squashed in the airplane…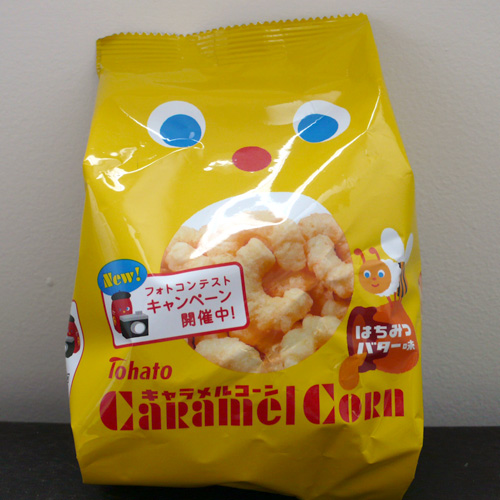 and yes, the picture inside of the cute characters' mouth is the actual product. I haven't had that for ages!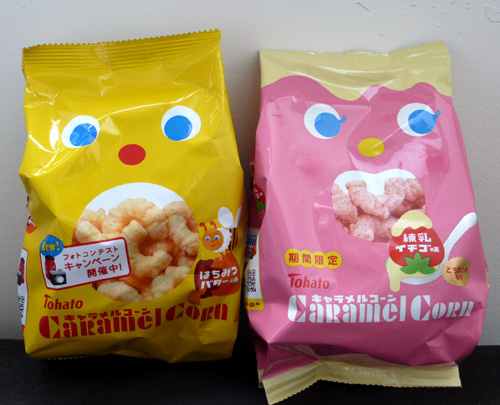 When you go to their website, you can see more cute packages!! I want to collect them all… :)