Stopped by Giant Robot to attend Printed Matter 8 opening reception this weekend — the walls were filled with great arts and prints!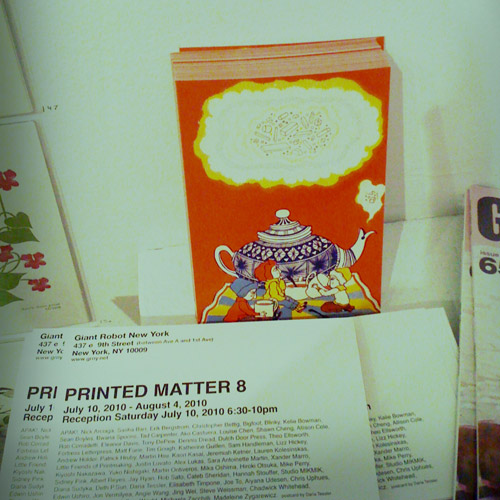 These lovely flowers and birds prints were nicely letterpressed.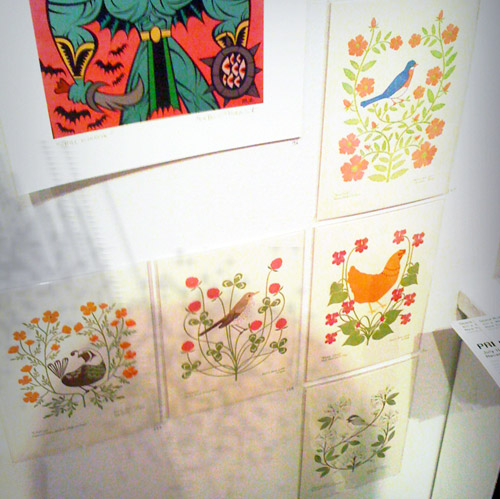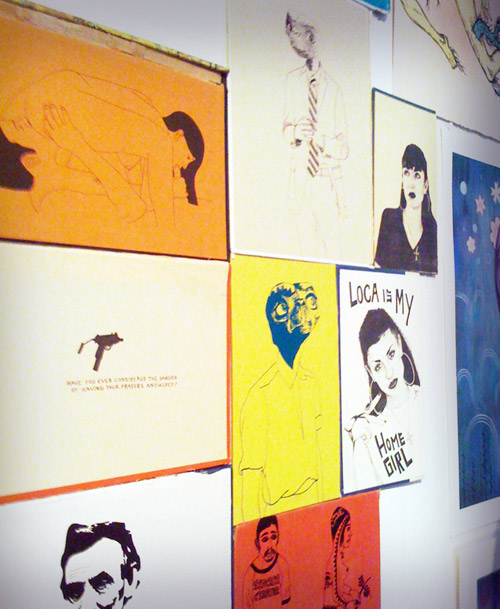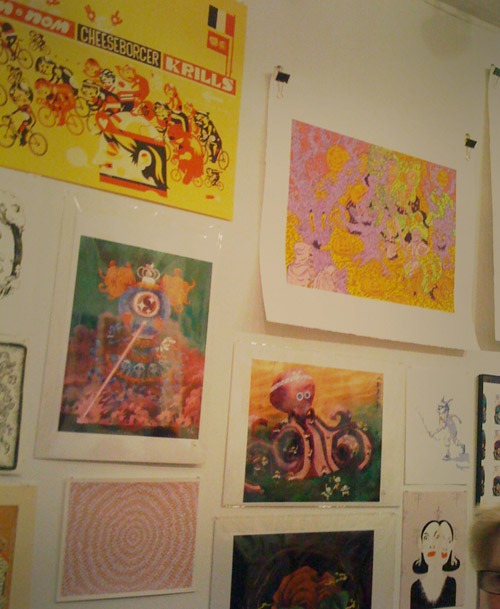 This piece was letterpressed also. + Foil stamped.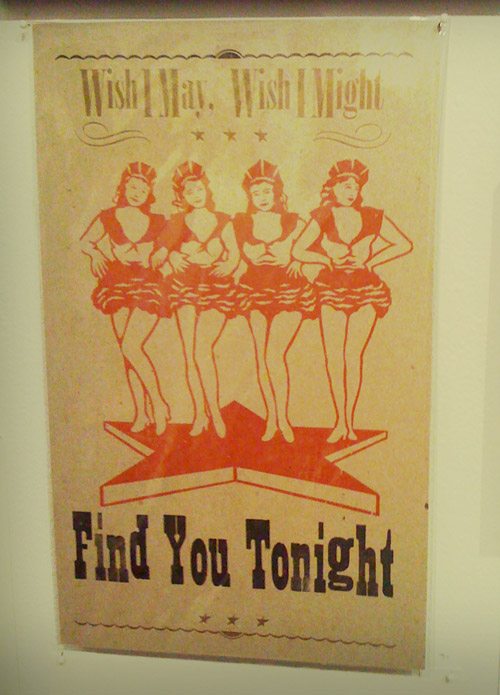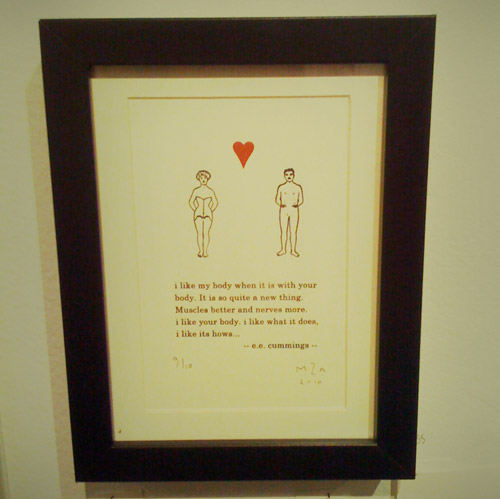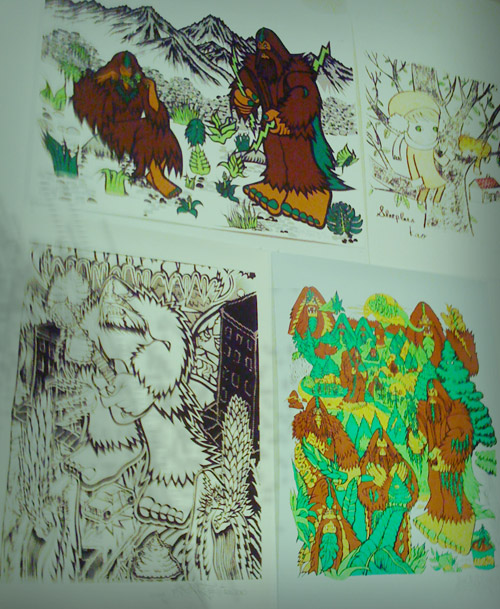 It's going on until August 4th so if you are in the neighborhood, check it out!
Speaking of August… I will be going away starting this Thursday until August 11th — going to San Francisco and then, to Japan! Few more days to finish up my projects and get ready… wish me luck ;)