"LOVE was found here."
How cute is that? Makes me smile every time I pass by this (it's on my block) and I finally snapped a photo.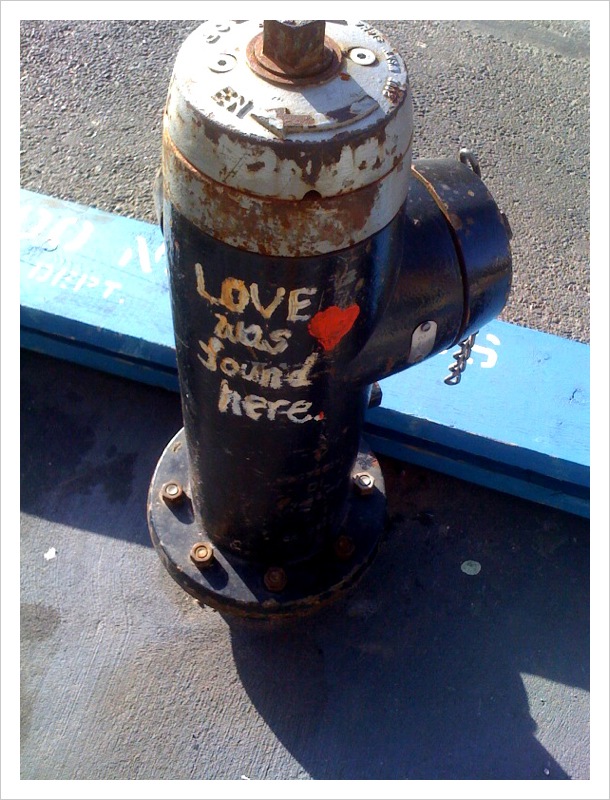 I think I have to bring my polaroid camera and shoot it — I am inspired by this project lately. (found via swissmiss tweets) I want to make a wall of it. This will be on my wall for sure.