Today, I'll share more pictures from my visit to Letterpress Things in Chicopee, MA. Come this way!
The entrance…
After going up the stairs… it's a letterpress treasure land! We met the owner, John Barrett, he says he bought 17 letterpress shops this year alone and he never throws out anything. It is literally filled with "Printing Junque" I wasn't kidding yesterday :)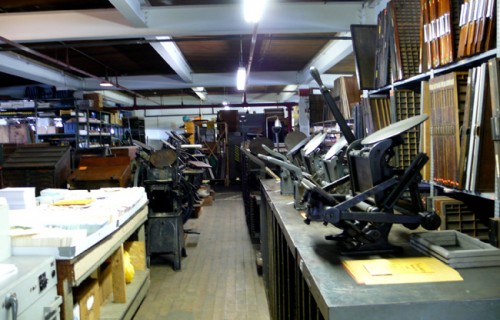 Wood furniture cabinets. Never seen this many all together before…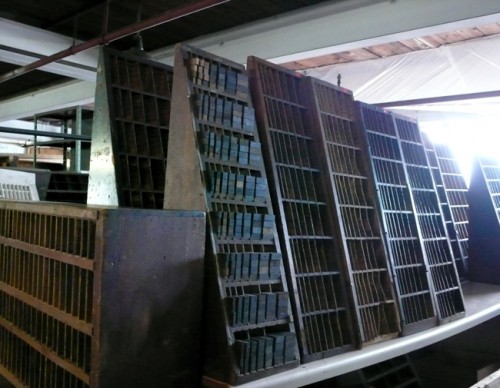 Lots of metal types…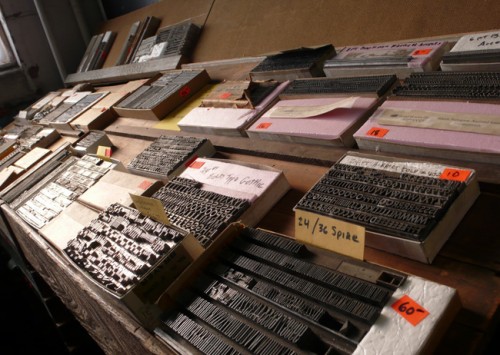 and borders and ornaments…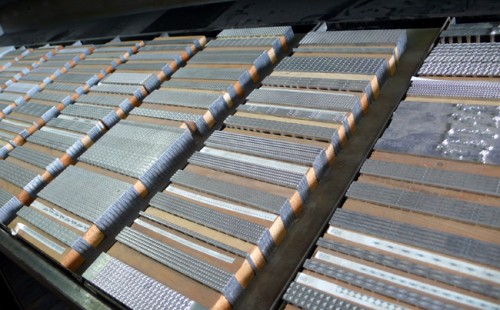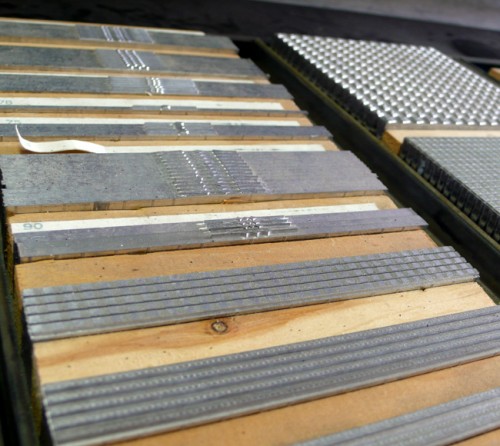 Stars!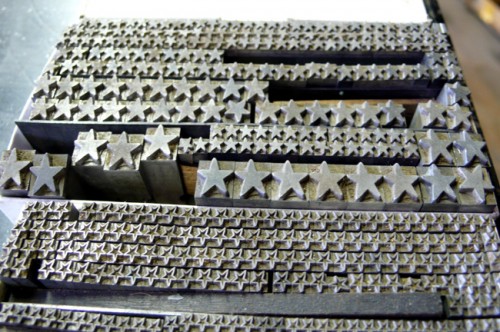 I love all the art work that was on the wall in this place. This one is great, too!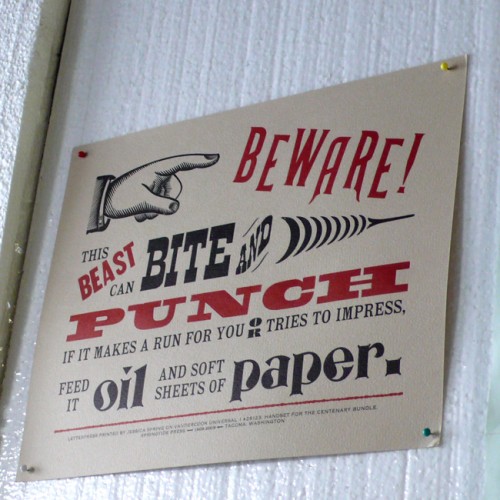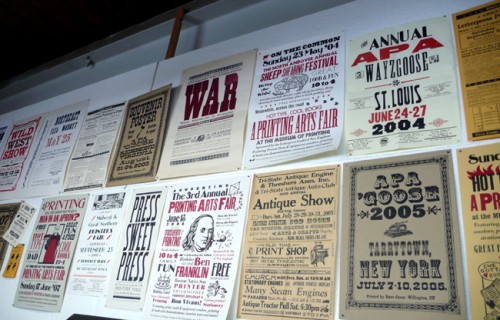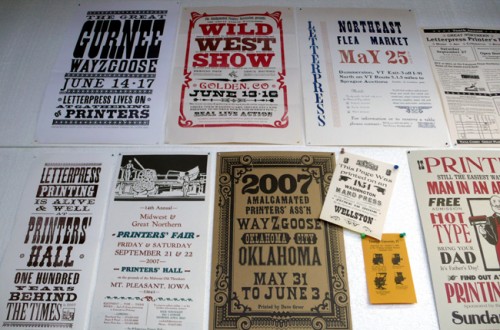 It's like a museum of old printing blocks…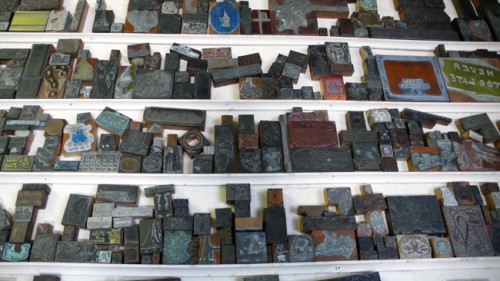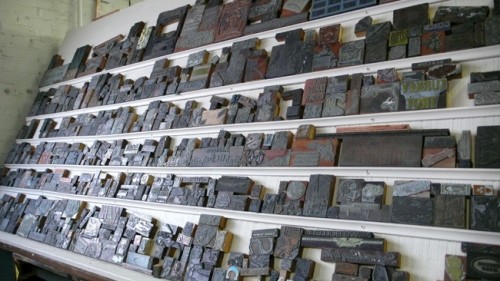 More types in package.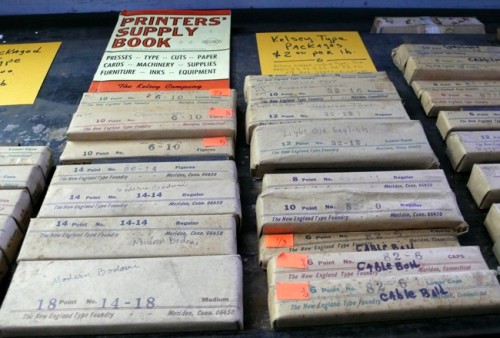 John took us to the printing room. So many cute table top presses, do you see the really tiny one here?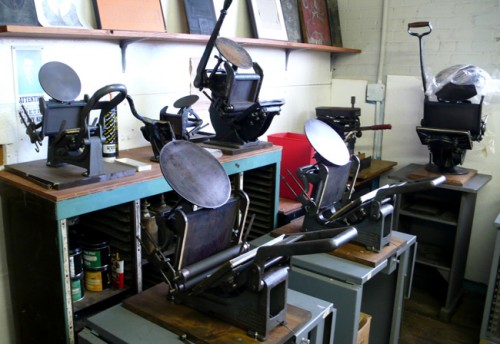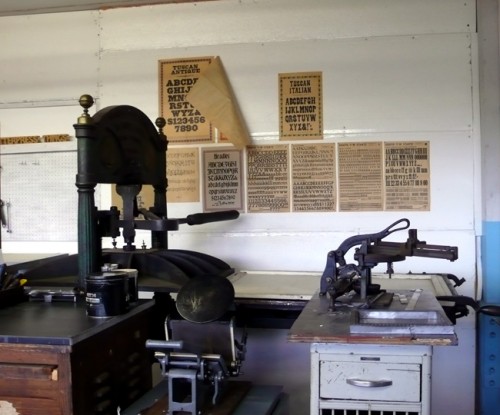 and presses for sale — tabletop presses: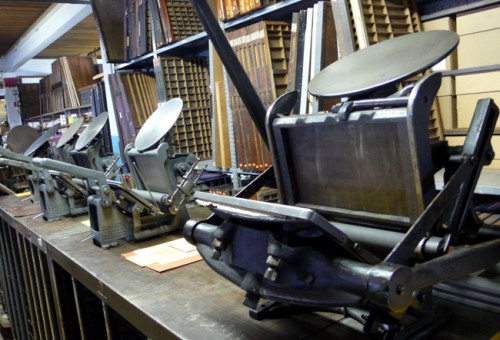 and floor models:
It only opens few times a month or less, so if you ever plan to go there, which I really recommend to go if you are looking for printing supplies, please check the open dates first. John also supports the museum of printing in MA, I would love to go check it out someday soon…
Happy Letterpress Printing!