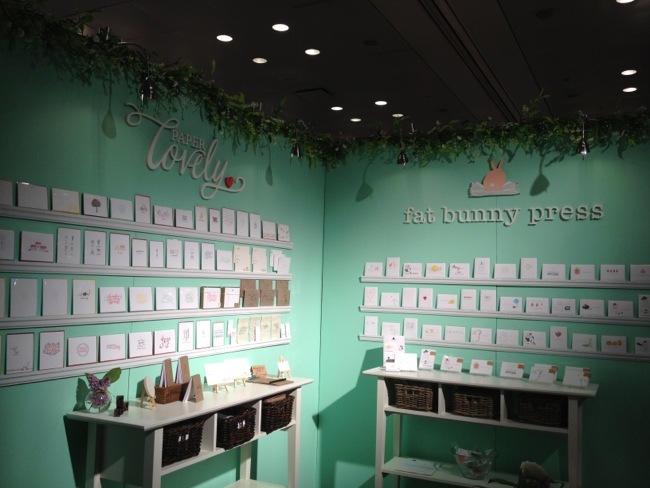 Continuing my report from this year's National Stationery Show… The lovely ladies from Paper Lovely and fat bunny press had a bright minty booth this year and I loved it. I loved seeing Kim and Eva, too, they are always so fun to chat around with :)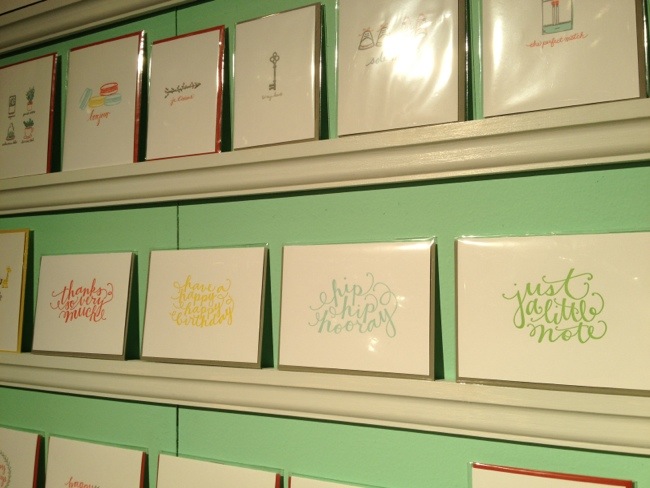 I love these hand lettering letterpress cards (above) and Kim's new calendar with each seasonal shoes (below) — too cute!!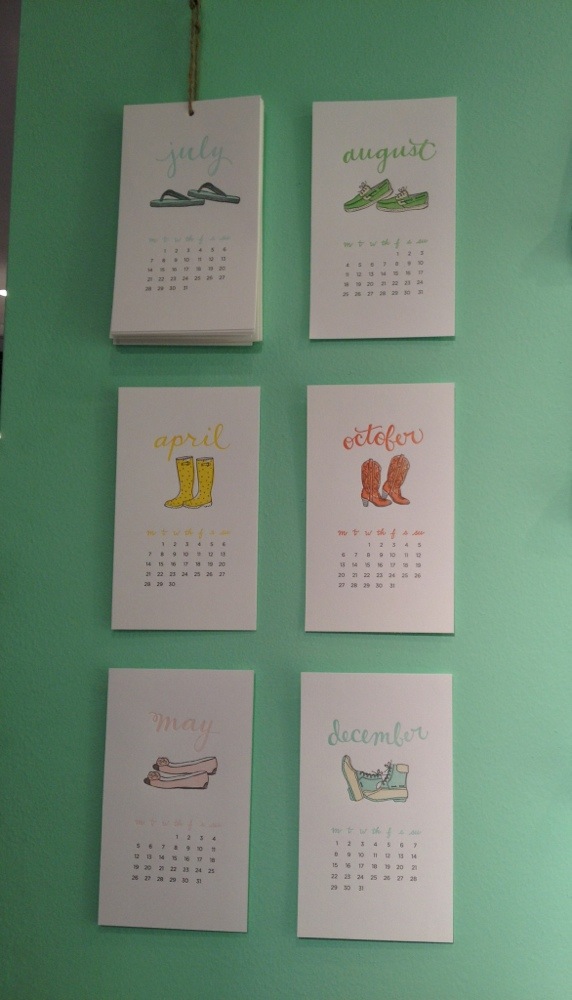 Eva's sweet cards always make me smile (below) :)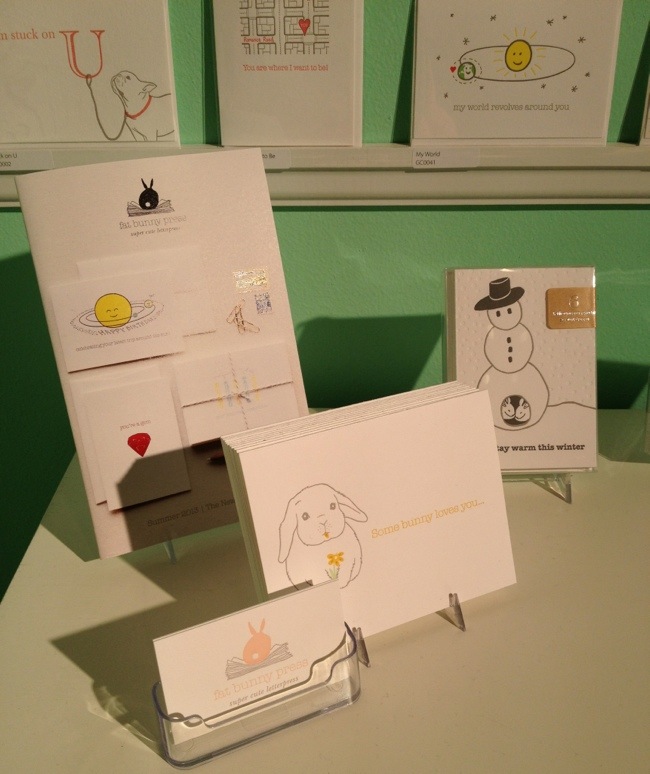 Stopped by Sycamore Street Press, always my pleasure! Great booth as always. Couldn't take any product photos, but they had this great new Baby Milestones memory set that is so very sweet.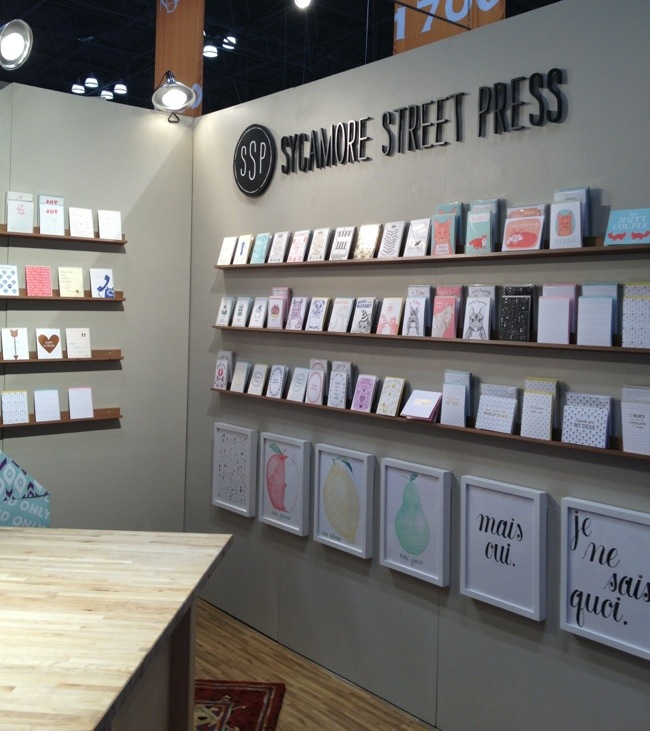 I came across the Sideshow Press booth and I was immediately in love. What a great debut for them!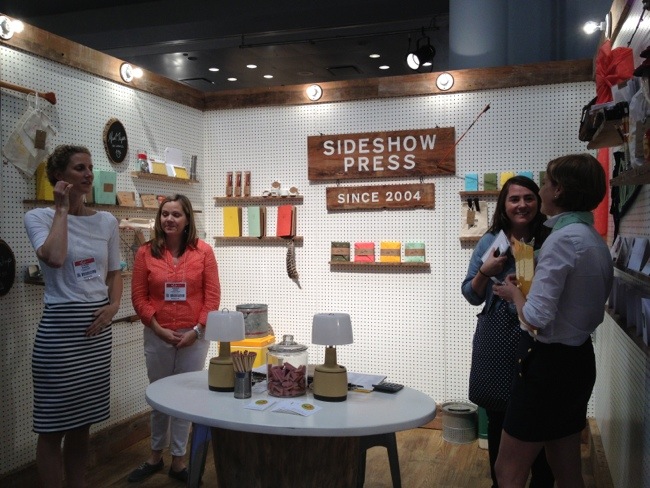 Their products are all so cool, too.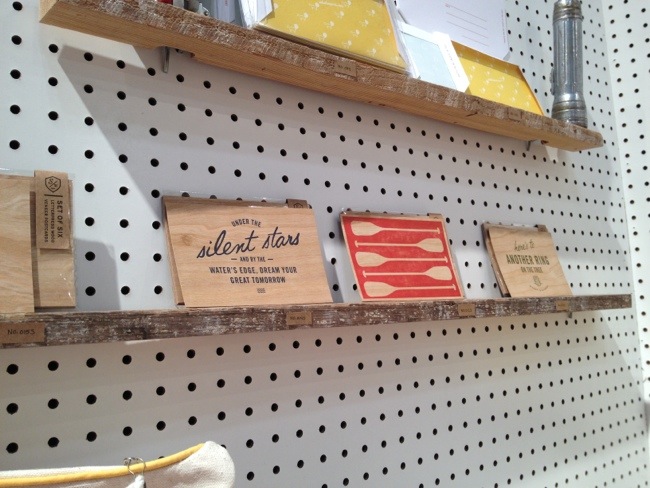 Ladyfingers Letterpress — Loved their booth, too. I wish I had more time to look around closely… but below is when they were having a hand-lettering demonstration at the booth. I was so drawn to it, it looked so great! I wish I could do that…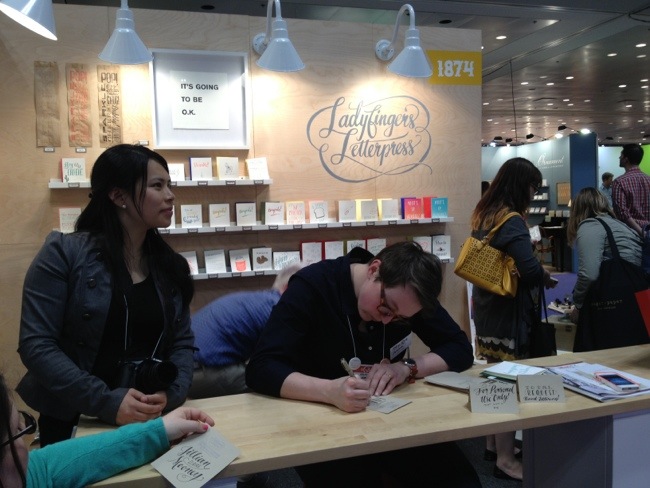 Yellow Owl Workshop — the most artistic booth ever! Their booth was actually much taller than anyone else's and it was really standing out from the crowds. It suits their brand, too. So fun to visit for sure.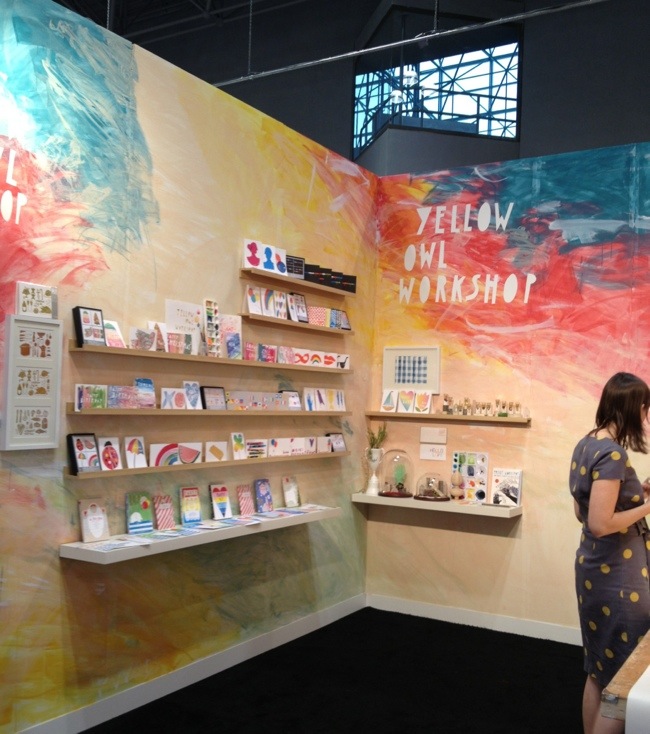 Pei Design — I loved their booth, too, one of the cutest for sure! Made me smile so much :)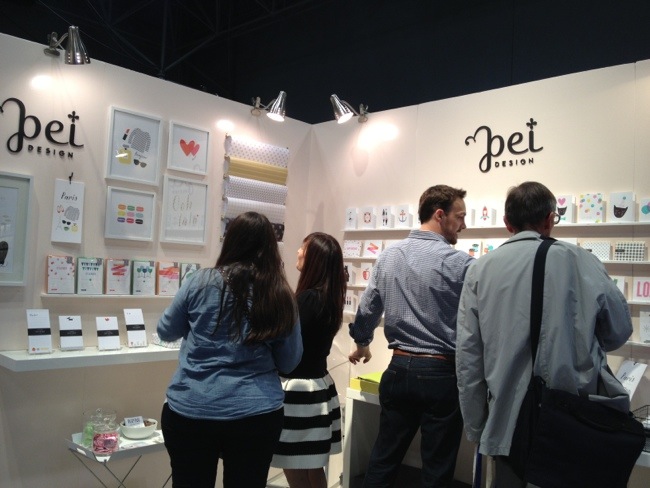 Iron Curtain Press — I loved their simple and clean booth. If I ever have my own booth, I would definitely get inspiration from their booth…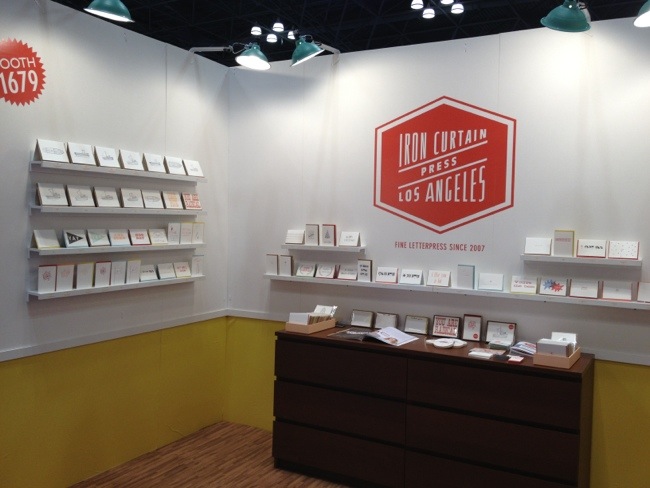 Leaf-it — their booth definitely caught my eye. How pretty is this? The sticky notes that are leaves. I want to do this at my office area!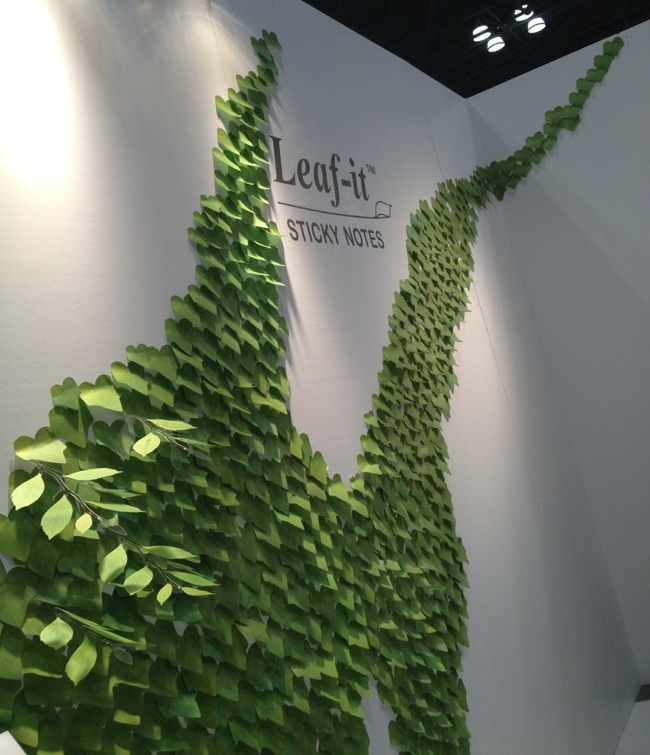 This concludes my report from the Stationery Show. I am super inspired! I'm not sure when I can come back to show, but it's definitely my goal… Until then, I will keep developing my stationery line. Slowly, but surely. Can't wait for the next year!!