First half of this Today's Bridge is with videos :) Saturday was Children's Day in NYC and they had fireworks right by the Brooklyn Bridge at night so we went and saw it. I love fireworks! Speaking of fireworks… 4th of July is this weekend. Time just never stop flying so fast… It'll be over the Hudson River again this year so it's not going to be busy around here. We might be able to see it from our rooftop, though… we'll see…
Earlier the day, down under Manhattan Bridge, at the Archway, there was a World Cup 2010 viewing (happening every Saturdays since it started) and so I stopped by… (I could hear all the cheering from my loft so I had to go check it out) USA lost unfortunately :( but I loved the energy!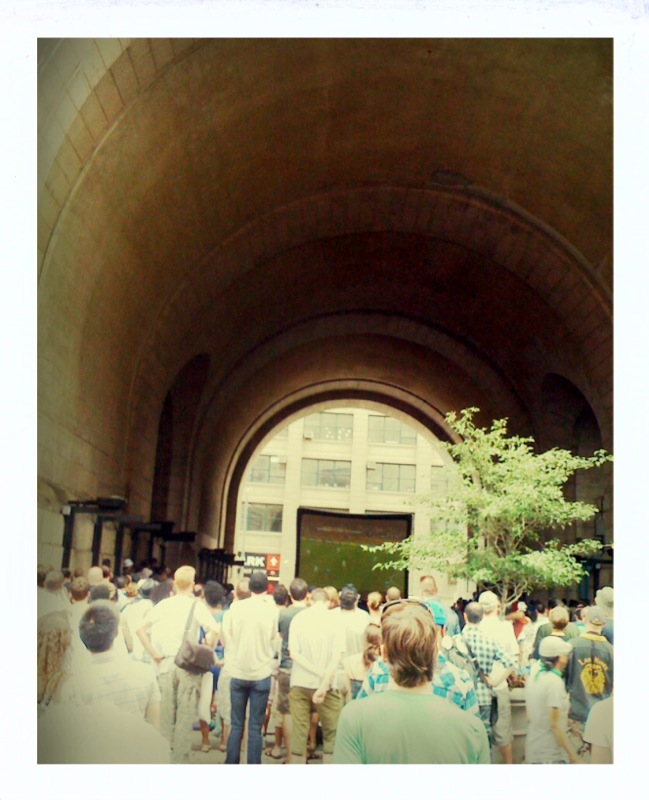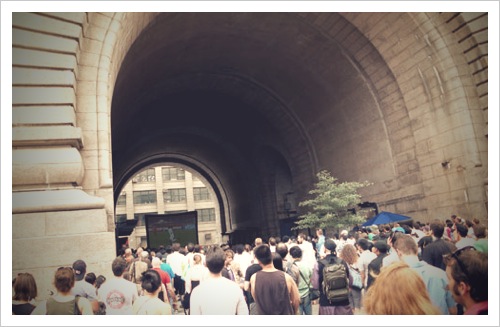 and I love the archway. so much.