I wanted to take some pictures of our current living room area. (For those of you who may not know… we are moving to a loft in DUMBO this May!) We switched our room so this used to be our office room, but it's been working out good. I think I will miss this exposed brick wall… it's such a cool thing to have!
The artwork is done by our good friend, Niq. It was a wedding gift to us and we quite like the piece and to have it in our living area.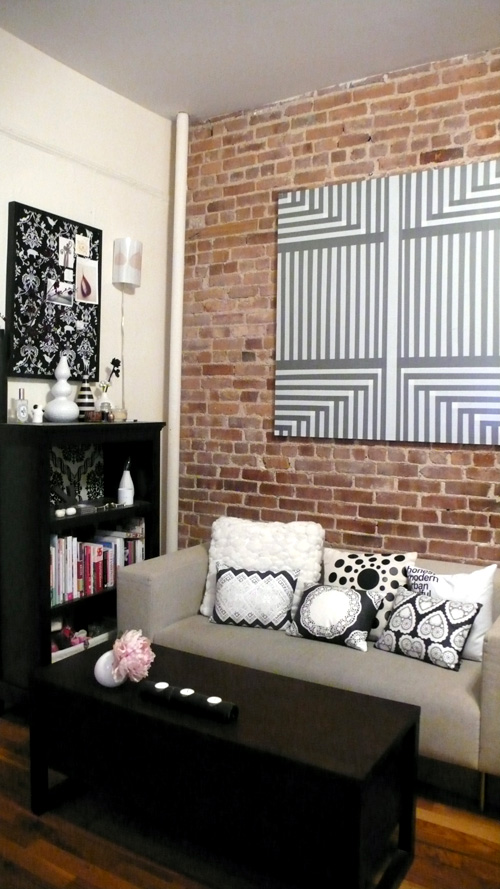 This black and white area was never finished, I feel like… oh well… next apartment!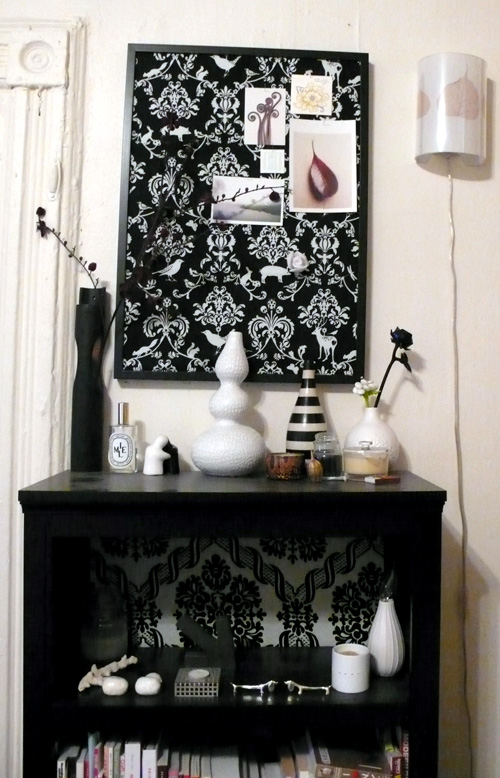 We will have bigger space so we're going to get a bigger couch — can't wait! (it's been pretty tight in this tiny couch for both of us + Maia the dachshund)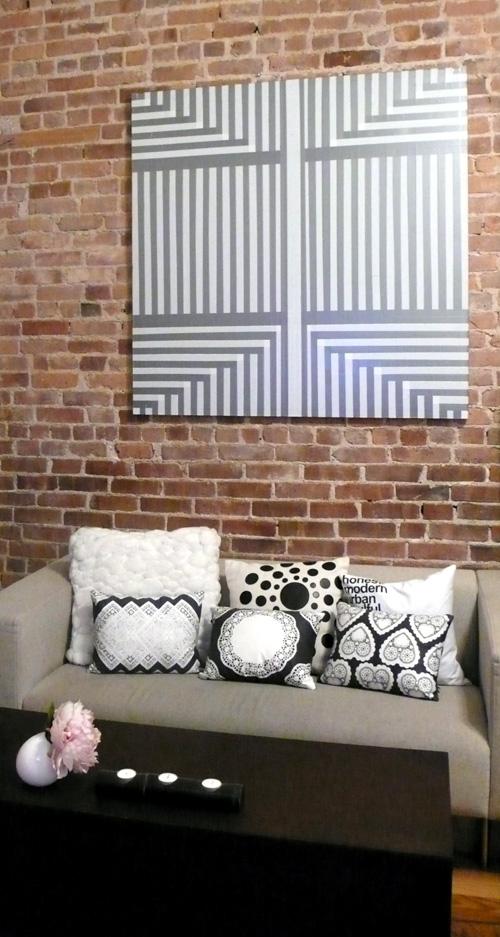 Yes, we have a lot of vinyls… most of them are Randy's, some of them are mine. I so wanted to get this, but it was too late… it would have been perfect for us.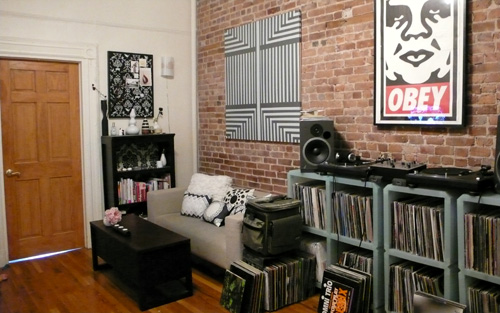 I really wanted to turn this area a dining area, but it didn't happen… (too tiny anyway) — We're going to have a dining area in the loft, I can NOT wait! I have been so wanted a dining area forever!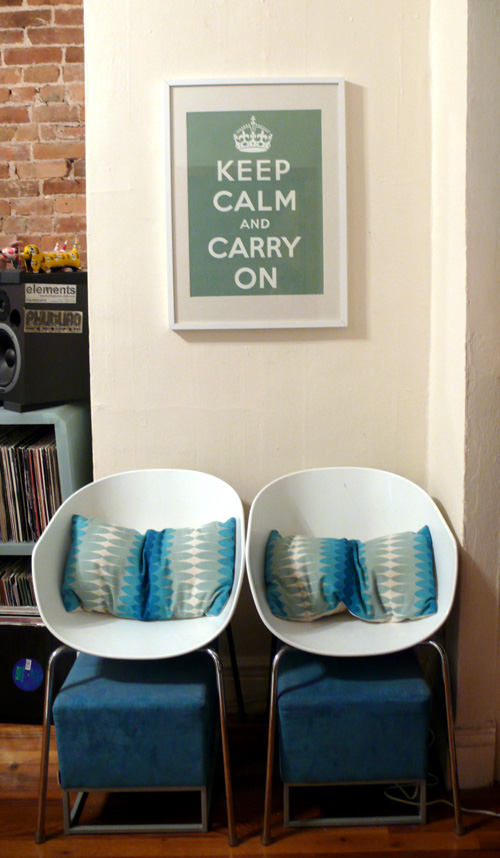 *the OBEY poster is the one that Shepard Fairey was putting up on the street wall in San Francisco back in 1998.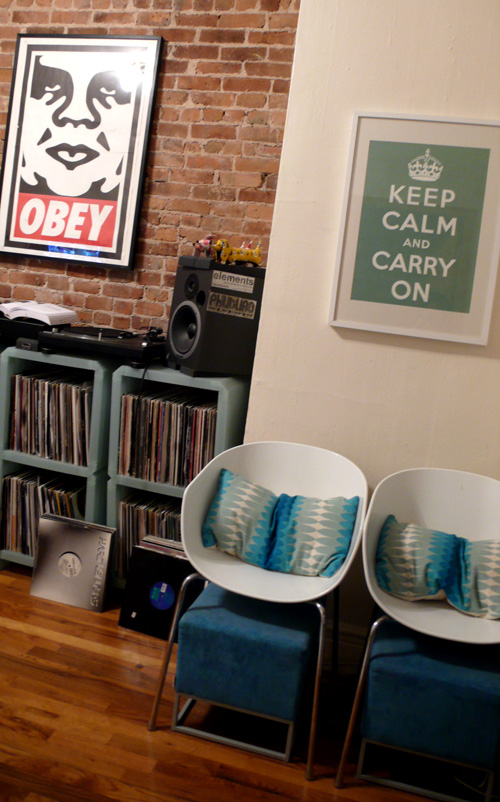 OK, now we really have to start packing… wish us luck! :)