Monday can be hectic — hope these pictures will make you smile!
Last Saturday was a Dachshund parade (eveyone calls it a "parade" but it's really a meet-up) at Washington Square Park and of course we went there with our Maia (almost 1 year old!) and our neighbor dachschunds, Hime and Koro and their owners. Since it's October, there are lots of costumed ones, it was so funny!
So many people at the park. They all had dachshunds so you can imagine how many dachshunds were here…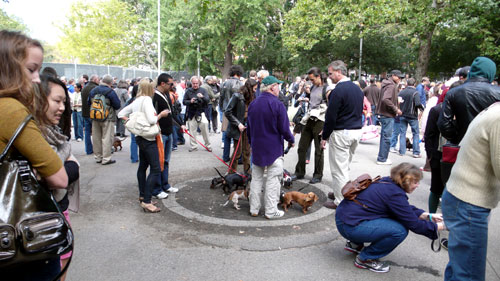 This is Maia: she was wearing a pink bandana (so you know which is Maia from here on):
Hime:
Maia and Koro — it was so fun to walk around Park Slope together and take subway together with them!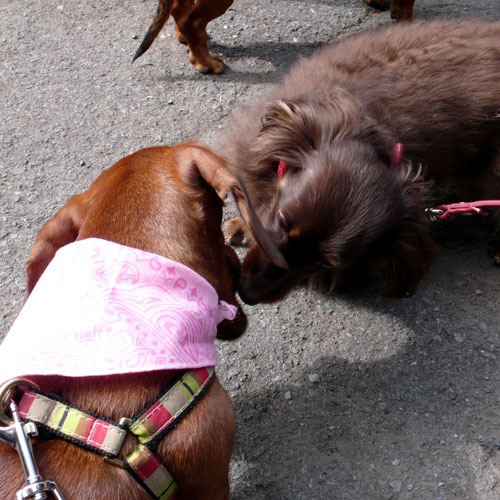 A ladybug (lol):
A handsome cowboy: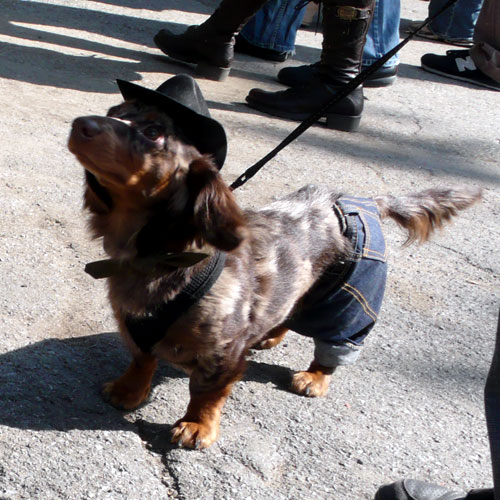 More cowboys and a king(?):
A lobster — I love it:
A blondie (she was so funny):
A dachshund trail: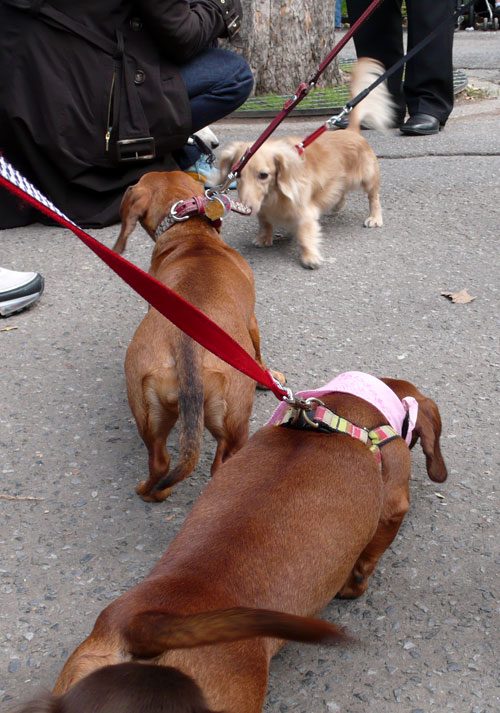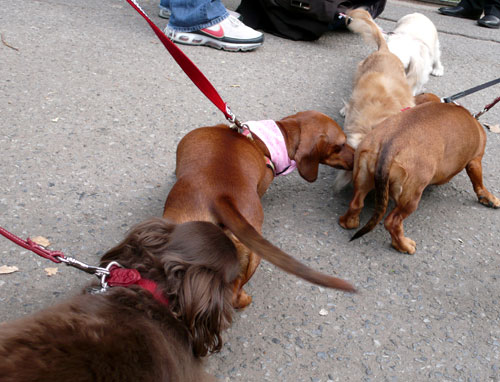 Brown red ones: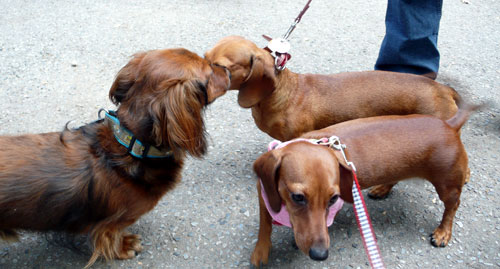 Wired Hair Dachshunds: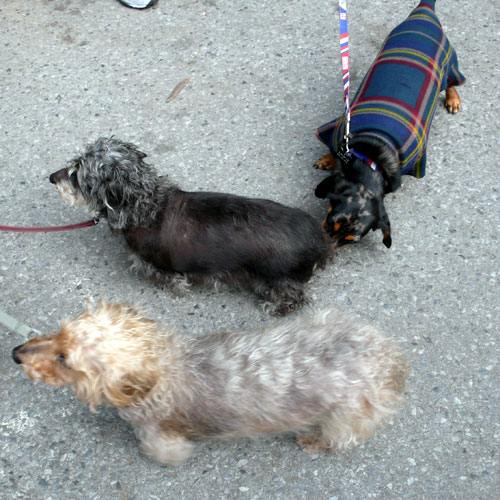 Maia also said hi to eveyone in the park:
You can see our first Dachshund parade in April from here. It happens twice a year!