These letter candles from Bee and Bird Candles are so cute and colorful, making me so happy! I think this is created from wood type blocks, what a cool idea!
Comes in lots of different colors…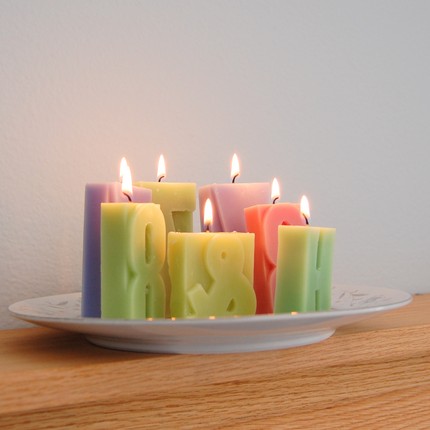 Comes in letter L-O-V-E, too — cute idea for wedding center piece, don't you think?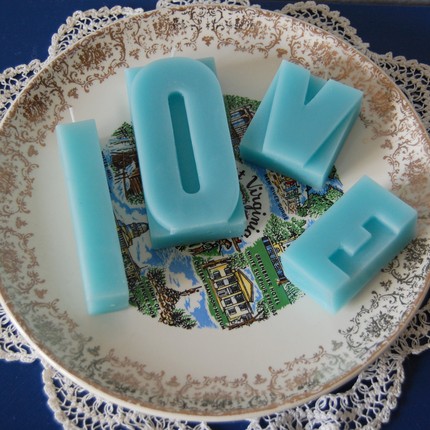 and you can pick your own, too, to create your custom word — so fun! I'm thinking lots of possible words, I don't know what to get! What would you get?! :)
(via etsy finds)