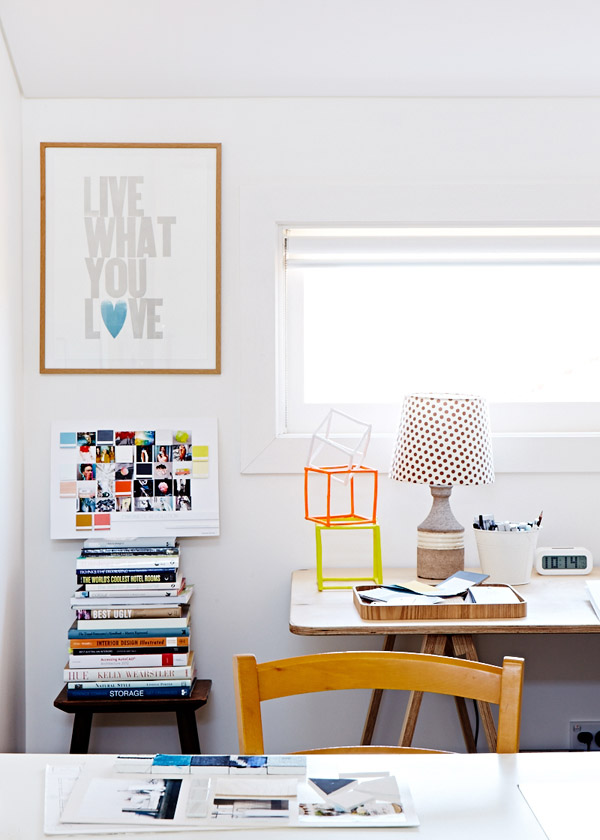 So awesome to see our very special edition of the Live What You Love poster featured in the Design Files; Sydney Home, Suzanne Gorman, Jon McCormick and Family home!! I think only 5 posters were printed… and here is 1 of them being loved by such a beautiful family!! Truly inspiring!
When you have a second, please look around the home tour, it is AMAZING. Wow.
Thank you so much for the feature!!