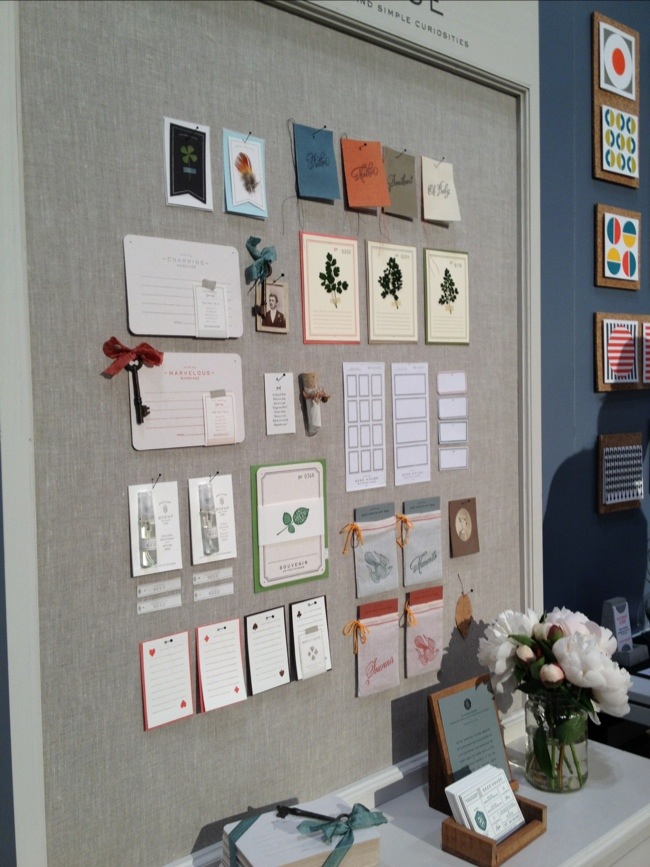 I was at the National Stationery Show yesterday (I can't believe it's been a year) and saw my fellow letterpress folks and also, met a few of my favorite creative people it was oh so so fun! Mili was my assistant, I think she loved meeting everyone and seeing all the pretty papers, too :) I only had a little bit of time so I could only see so much, but I'll be posting few photos this week… (taking break from regular posting.)
The first photo and this photo below are from the Seed House Stationers. I've been a big fan of these creative duo, Shauna and Stephan of Something's Hiding in Here and Forage Bow Ties and so when I found out that their new stationery products are debuting at the NSS, I couldn't wait to see what they've been working on! Everything was filled with great ideas and unexpected touches, it was such a treat to see everything in person. I also got to meet with them and chat with them — Congratulations, Shauna and Stephan!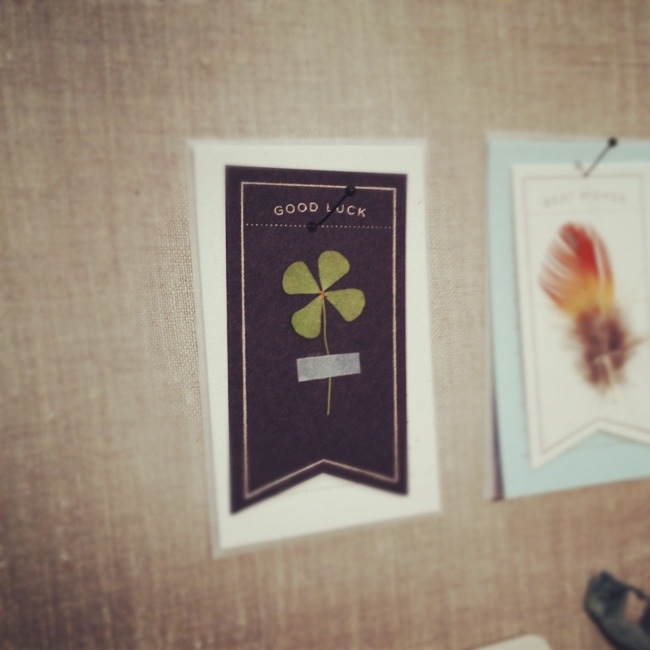 Next up — how cute is this dachshund card?! It immediately became one of my favorite dachshund cards! By Pistachio Press.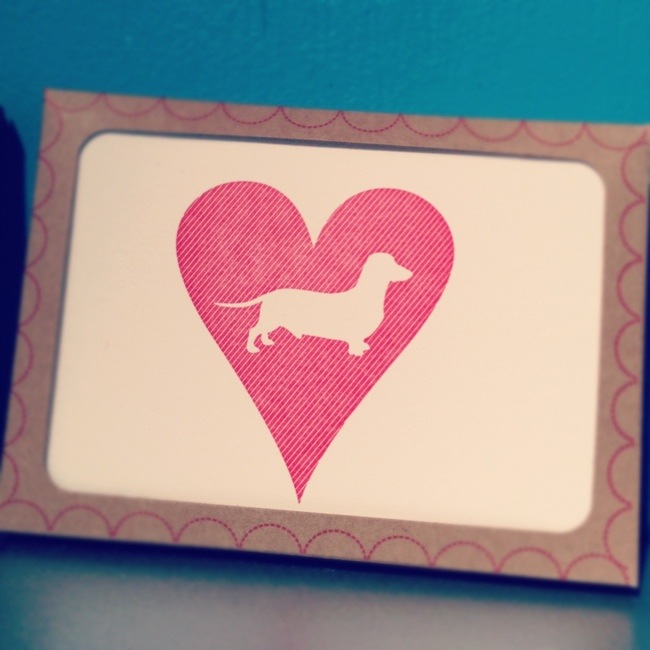 I've been loving all the bunny stuff since Mili was born in a year of rabbit, this bunny holding birthday card from Blackbird Letterpress caught my eye — maybe for her birthday :)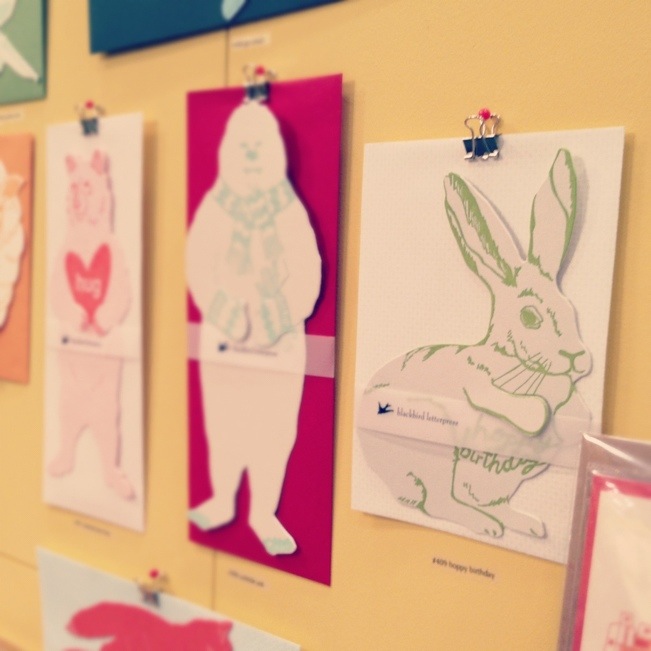 Fugu Fugu Press had some really cute cards (as always!) I can't be in their booth without saying "CUUUUUTE!" :) I loved seeing Shino-san and Ken there, too!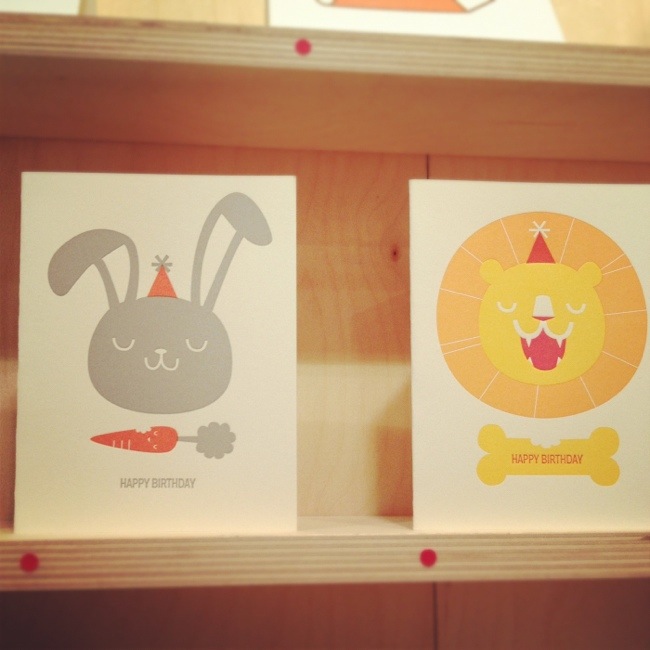 To be continued…!